PGA Tour To Cut PIP Fund Back To $50m Under Changes For 2024 Season
The PGA Tour have announced that their Player Impact Program will be cut from $100m to $50 for the 2024 season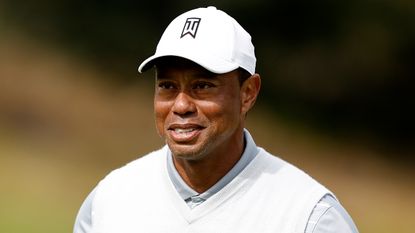 (Image credit: Getty Images)
One of the lesser-spotted fallouts from the big PGA Tour plans for their designated events is that the payouts for the controversial Player Impact Program are being halved from $100m down to $50m from 2024.
The current Player Impact Program (PIP) dishes out $100m for the top 20 players deemed to have boosted engagement, reach and publicity for the PGA Tour, but it's set for yet another alteration in 2024.
The PIP has already changed a number of times despite only being in operation for two years, going from $40m for 10 players in 2021 to eventually become a $100m prize pot for 20 players in 2022, with those on the list also gaining entry into the Tour's new designated events.
It's now going back down to $50m according to a memo sent by PGA Tour commissioner Jay Monahan to players revealing the changes to designated events that will see smaller fields and no cuts in them.
Here's the memo sent to players by the PGA Tour outlining next year's schedule. Notice no mandatory participation. Also PIP shrinking from 20 players and $100 million to 10 players and $50 million. That $50 million being moved to FedEx Cup and Comcast Business bonus. pic.twitter.com/f6we0UrYyYMarch 1, 2023
See more
"The Player Impact Program will be reduced to $50m, paid to the top 10 players (from $100m to the top 20)," read Monahan's memo. "The remaining funds will be reallocated to the FedEx Cup Bonus Program and the Comcast Business Tour top 10."
The PIP has been a controversial invention right from the start, with it turning out to be a Tiger Woods benevolent fund as the great man has topped the charts both years of its operation – beating out Phil Mickelson in 2021 and Rory McIlroy last year.
Put simply, it's because nobody in golf does, or ever has, attracted more attention than Woods does – even though he's hardly played in a PGA Tour tournament since severely injuring his leg in a February 2021 car crash.
The criteria used to determine the PIP winners include internet searches, unique news articles that include a player's name, a social media score on the player's reach and engagement, a general awareness score among the US fans and how long a player's sponsor logo appears on TV during PGA Tour events.
For 2023, two new measurements among the general population and golf fans will be used to dish out the PIP cash, but you whatever metric being used, Woods will likely come out on top.
Paul Higham is a sports journalist with over 20 years of experience in covering most major sporting events for both Sky Sports and BBC Sport. He is currently freelance and covers the golf majors on the BBC Sport website. Highlights over the years include covering that epic Monday finish in the Ryder Cup at Celtic Manor and watching Rory McIlroy produce one of the most dominant Major wins at the 2011 US Open at Congressional. He also writes betting previews and still feels strangely proud of backing Danny Willett when he won the Masters in 2016 - Willett also praised his putting stroke during a media event before the Open at Hoylake. Favourite interviews he's conducted have been with McIlroy, Paul McGinley, Thomas Bjorn, Rickie Fowler and the enigma that is Victor Dubuisson. A big fan of watching any golf from any tour, sadly he spends more time writing about golf than playing these days with two young children, and as a big fair weather golfer claims playing in shorts is worth at least five shots. Being from Liverpool he loves the likes of Hoylake, Birkdale and the stretch of tracks along England's Golf Coast, but would say his favourite courses played are Kingsbarns and Portrush.