John Daly's 1991 USPGA Winning Driver Up For Auction
You can buy the actual driver used by Daly in his 1991 USPGA Championship victory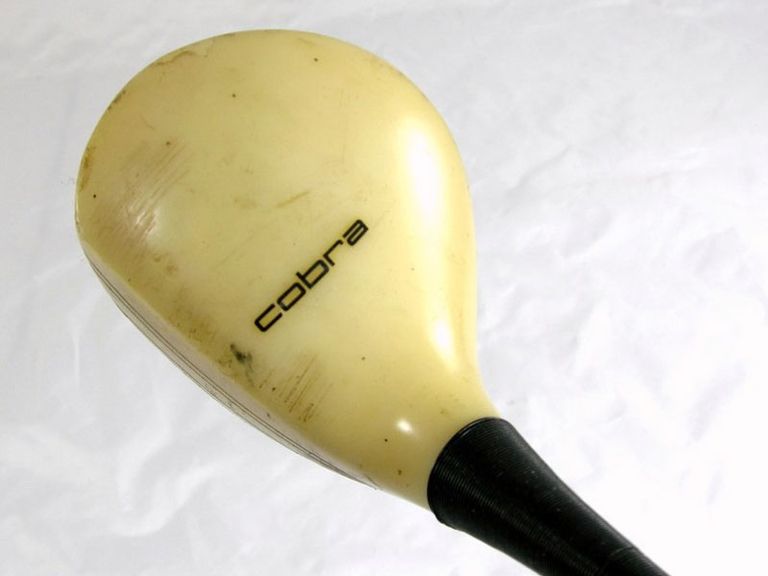 You could get your hands on a piece of history from Daly's 1991 USPGA Championship victory, his first major
John Daly's 1991 USPGA Winning Driver Up For Auction
Images of the club: www.greenjacketauctions.com
John Daly's 1991 USPGA Championship victory was one that has gone down in history.
WATCH: John Daly rips drive off beer can then downs it
'Long John' got his first major title in 1991 at Crooked Stick despite being ninth reserve at the start of the week.
Another cool story from the week is that Nick Price had to withdraw because of the birth of his son, which helped Daly's cause, and Daly actually hired Price's caddie Jeff "Squeaky" Medlin.
John Daly wins first tournament in 13 years
The big-hitting American lead after rounds 2, 3 and, crucially, 4 to win by three strokes. It was a life-changing week for the man from Arkansas.
The club is up for auction online, with a starting bid of just $1,000. Although it's well beyond that now.
Here is the description from the auction site:
John Daly's driver from the 1991 PGA Championship is a highly unusual 44 1/2 driver with Cobra composite kevlar head with a titanium shaft. After Daly's victory, he gave the driver to famed architect Pete Dye, who designed Crooked Stick Golf Club. This exact driver is featuring on the cover of Sports Illustrated following John Daly's historic victory. An associate for Pete Dye did use the driver for over a year after Daly's victory, so it does have some additional use. Though the shaft appears original, some tinkering with its connection to the head has slightly changed the shaft alignment. Otherwise this club is 100% original. Accompanying this driver is a letter of provenance from longtime Pete Dye associate.
Take a look at the auction here: https://greenjacketauctions.com/bids/bidplace?itemid=22766
The auction ends on 9th December.
Don't forget to follow Golf Monthly on Facebook, Twitter and Instagram