'I Don't Think I Put My Guys In The Best Position For Success' - Zach Johnson Reveals One Big Ryder Cup Regret
Zach Johnson has revealed his one main regret from the USA's Ryder Cup defeat in Rome, but insists they're now better equipped for their next trip to Europe in 2027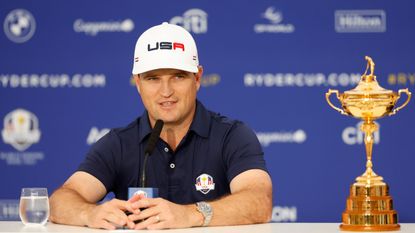 (Image credit: Getty Images)
Zach Johnson says that time management would be his one big regret from Team USA's Ryder Cup defeat in Rome - but feels they'll be better placed to try and end their long drought in Europe when they head to Ireland in 2027.
Johnson has no real regrets about his overall captaincy, but says finding his players more time to focus on their games may have helped avoid their 16.5-11.5 defeat at Marco Simone Golf Club.
And while adding that he'd happily do the job again if asked, Johnson says that Europe's players may have come into the Ryder Cup sharper after most of his side's long break before the event.
"I've got a lot of 20/20 hindsight things that I certainly think about. Arguably, some regrets," said Johnson as he gave his thoughts on the Ryder Cup defeat.
"I think when I look back, obviously the mission was to go win and we didn't, we did not do that, and that stinks. And it still hurts in some regards."
Although Ryder Cups are decided on fine margins here and there, Johnson says that one area he feels he could have done better in is managing the time of the players.
"The common denominator that I go back to that I wish I could have changed, or not changed, I wish it would have dawned on me earlier is just the pure commodity of time and understanding that it's precious," said Johnson.
"You're looking back on things. If I could have put more value into time management, I could have put my guys in a better position to play golf at a better rate early on.
"I'm not suggesting that would have changed the outcome, not at all. I can't determine that, that's sports, right? I'm just saying I think in my seat I didn't see what needed to be seen until after the fact.
"Now, it's been seen and it's been voiced by me and probably a couple others but specifically myself, so hopefully next time around there's a better template put into place so these guys can go play golf."
Johnson says that Europe may have had a faster start due to their team playing just before the Ryder Cup and landing in Rome match sharp - and that's something he'd like to see addressed next time.
"Yeah, ideally you want to have some fresh guys," he added. "I don't know if it's the captain's role to say, hey, you guys got to go play. I don't know if that's the proper way to approach it.
"There could be some truth in that. And you had their guys playing the BMW, which is one of their signature events. You had I think it was 10 or 12 that were like in the top-15, something like that, which is pretty ridiculous.
"The fact of the matter is what we've kind of said here, I don't think I put my guys in the best position for success.
"Those guys on the European side were playing great golf and didn't have far to go. A lot of them played multiple tournaments between the Tour Championship and the Ryder Cup.
"I look back at Whistling Straits, it was kind of the other way, like a lot of other guys were playing unbelievable going into it, right? Maybe there's something to be said about form in that regard.
"That's been talked about and I would say it would be nice to have some collaboration between the PGA Tour and The PGA of America or Ryder Cup Europe or the European Tour in general to have some collaboration there to see if we could figure out a really good way to tackle that."
As the USA's wait for a win in Europe goes beyond the 30-year mark, Johnson insists they'll have a much better chance at Adare Manor in 2027 on their next visit - and he also hopes that the theme of one-sided home winners can give way to more competitive contests.
"We're going to learn from what happened," he insisted. "So I personally believe that Team USA will be in a better position for Ireland once we go back over there.
"Again, that's not going to say we're going to win by any means, because it's hard. I hope there's not as many lopsided victories going forward.
"It's hard, it's hard to win in hostile environments no matter what sport it is."
Get the Golf Monthly Newsletter
Tips on how to play better, latest equipment reviews, interviews with the biggest names and more.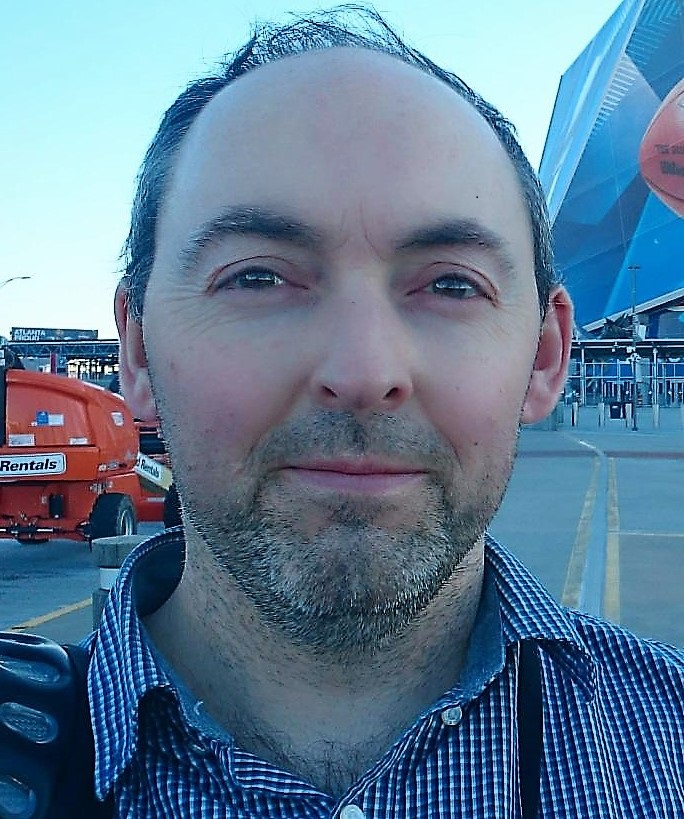 Paul Higham is a sports journalist with over 20 years of experience in covering most major sporting events for both Sky Sports and BBC Sport. He is currently freelance and covers the golf majors on the BBC Sport website. Highlights over the years include covering that epic Monday finish in the Ryder Cup at Celtic Manor and watching Rory McIlroy produce one of the most dominant Major wins at the 2011 US Open at Congressional. He also writes betting previews and still feels strangely proud of backing Danny Willett when he won the Masters in 2016 - Willett also praised his putting stroke during a media event before the Open at Hoylake. Favourite interviews he's conducted have been with McIlroy, Paul McGinley, Thomas Bjorn, Rickie Fowler and the enigma that is Victor Dubuisson. A big fan of watching any golf from any tour, sadly he spends more time writing about golf than playing these days with two young children, and as a big fair weather golfer claims playing in shorts is worth at least five shots. Being from Liverpool he loves the likes of Hoylake, Birkdale and the stretch of tracks along England's Golf Coast, but would say his favourite courses played are Kingsbarns and Portrush.