Record numbers make Motocaddy lithium switch
More British and Irish golfers are using Lithium batteries to power their golf trolleys than ever before, according to record figures recently announced by Motocaddy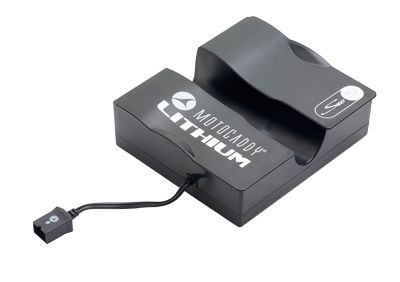 Golf Monthly Newsletter
Golf tips and expert instruction, golf club reviews and the latest golf equipment.
Thank you for signing up to Golf Monthly. You will receive a verification email shortly.
There was a problem. Please refresh the page and try again.
More British and Irish golfers are using Lithium batteries to power their golf trolleys than ever before, according to record figures recently announced by Motocaddy.
The number of Motocaddy Lithium batteries purchased in the UK and Ireland has increased by 330% in the first quarter compared to the same period in 2012.
The number of trolleys purchased with a Lithium battery, as opposed to the less efficient and heavier Lead-acid battery, is also up by 60%.
Motocaddy Managing Director, Tony Webb, said: "Golfers are now realising that not only are Lithium batteries lighter and more compact than a Lead-acid version, but their longevity means they're also a much more cost-effective option in the long term.
"Our new 18-hole Lithium battery is proving popular as it provides that extra bit of flexibility and affordability for golfers looking to play just one round a day."
The 18-hole Lithium battery weighs just 2.5kg - a third of the Lead-acid equivalent - while at 3.2kg, the 36-hole Lithium option weighs less than a quarter of the lead version and is half the size.
Earlier in the year, Motocaddy introduced new 18 and 36-hole Lithium batteries, available with each model in the range.
Lewis was a freelance writer for Golf Monthly in 2013.