Bushnell Tour V4 Shift Laser Rangefinder Launched
Switch from normal to slope-adjusted distances with the touch of a button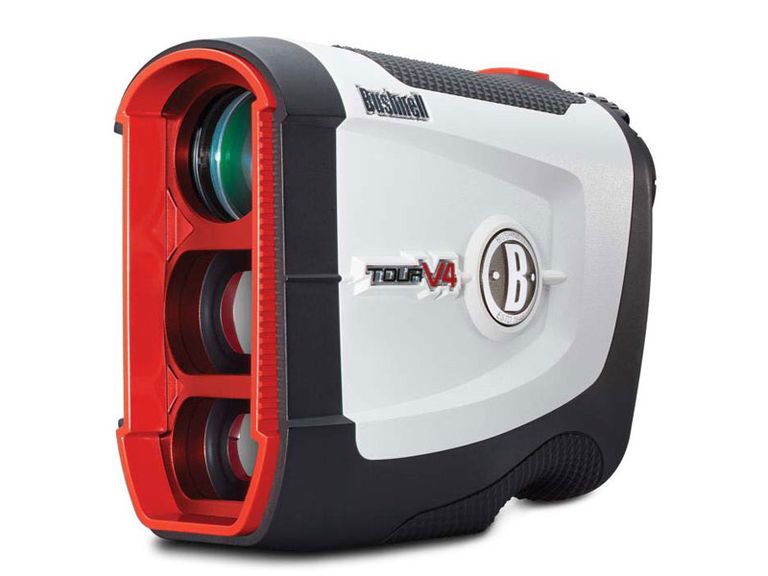 By Joel Tadman
Bushnell Tour V4 Shift Laser Rangefinder Launched - New laser models benefits from Slope-Switch technology while still conforming to the rules of golf
Bushnell Tour V4 Shift Laser Rangefinder Launched
Bushnell Golf, the leaders in the laser rangefinder category when it comes to professional golfers, has unveiled the new Tour V4 Shift laser rangefinder, providing golfers with a brand new function added to the popular Tour V4 released in 2016.
The new function is Slope-Switch Technology, which makes moving between normal distances and those compensated for gradient effortless.
With a flick of the logo switch on the side of the device, the user can move between tournament legal yardages and slope adjusted ones to provide even more accurate distances.
In addition to Slope-Switch Technology, the Tour V4 Shift is faster than its Tour V3 predecessor, 30 per cent smaller and more ergonomically designed to increase ease and accuracy when acquiring yardages.
Related: Bushnell Tour V4 laser rangefinder review
The device also includes JOLT Technology, providing the golfer with the confidence that they have locked onto their desired target. Providing short vibrating bursts, JOLT technology assures the golfer that Bushnell's advanced PinSeeker Technology has isolated the target and locked onto the flag.
Related: Bushnell Pro X2 laser rangefinder unveiled
"The compensated distances from our Slope Technology are trusted by PGA Tour Professionals and playing pros around the world," said Derek Schuman, Marketing Manager at Bushnell Golf.
"Amateurs can now have these same compensated distances, while having a laser rangefinder that conforms to the rules of golf. By disabling slope during tournament play and for posting handicap rounds, the Tour V4 Shift conforms to the rules."
The Bushnell Tour V4 Shift will lock on to the flag from up to 400 yards away. It is rain proof and comes with a premium carry case and two-year warranty.
It is available now and with an RPP of £339.
For more information on the Bushnell family of rangefinders, visit www.bushnellgolf.co.uk