What makes the perfect green?
What makes a putting surface most enjoyable for the greatest number of golfers?
(Image credit: Getty Images)
Get the Golf Monthly Newsletter
Thank you for signing up to Golf Monthly. You will receive a verification email shortly.
There was a problem. Please refresh the page and try again.
What makes a putting surface most enjoyable for the greatest number of golfers? And, how is it achieved?
Is there a more satisfying feeling in golf than striking a putt, on the intended line, and watching it roll smoothly into the hole? A high-quality putting surface is top of the list for most serious golfers when they consider optimum conditions for golf.
But, what makes a green most enjoyable for the greatest number of golfers? And, how is it achieved? Golf Monthly asked some experts on the subject to give their thoughts on ultimate green conditions and on how to create them.
It's clearly a broad topic and one that splits opinion. Factors such as the ability of the average golfer at a facility, whether their focus is competition or fun, and how much they're prepared to pay either in green fees or membership subs, must be taken into consideration.
"A Golf Club must firstly work out who their core golfer is," says Jim Croxton, Chief Executive of the British and International Golf Greenkeepers' Association (BIGGA.) "Find out what they want and what they're prepared to pay, and then strive to give it to them."
It's a simple rule of business and one that applies to world-class golf resorts with huge budgets and to small town clubs with limited resources.
In 1935, Edward S. Stimpson designed a device to measure the speed of greens – the distance in feet a golf ball will roll after a known force is applied on it. The Stimpmeter is still widely used. Most golfers have heard of it and can relate to the numbers it produces. Club golfers often talk about Stimpmeter readings when comparing the quality of greens at different courses.
Master Greenkeeper Greg Evans explains how to produce fast greens:
"Regular top-dressing is key – do it every other week and that helps keep the greens firm. In my experience golfers want to play on firm, true and fast greens and that's what we try to produce," he says. "And cut it low! We cut an extremely low height – just 2mm. It divides opinion in the turf industry but, if you don't have huge resources available, I favour controlling speed with height then putting a maintenance plan in to back that up. A low height also helps with smoothness because there's less friction as the ball travels across the green."
Golfers definitely tend to enjoy fast greens, and speed is certainly a factor when considering a "perfect" surface, but is it the quintessential element?
"Perhaps not," says Jim Croxton. "A green could be extremely fast, but if it's bumpy, then it can be unplayable." .... See the US Open at Chambers Bay as an example of that!
There's also an issue of practicality and feasibility when it comes to speed.
"There are many greens in the UK where, if the speed gets beyond a certain level, say 10 feet, then there are actually very few possible pin placings," says Nick Park, who has sat on a number of The R&A's golf course committees. "Additionally, a category 1 golfer might prefer a faster green than, say, a 16 handicapper. So it's a balancing act."
Alistair Beggs, head of Agronomy and Ecology at STRI (Sports Turf Research Institute,) adds an interesting point about difficulty and pace of play.
"The faster a green becomes, the more difficult it becomes," he says. "That means people take more putts and so, longer to get round. That's something that needs to be considered if you're thinking about enjoyment."
Getting the speed right is important then, but perhaps more vital is the reliability, smoothness and trueness of a surface. If the ball runs unerringly across a green, even if not terrifyingly quickly, then it would be hard to argue against its quality.
"Golfers want to stand over a six-foot putt and feel that, if they strike it correctly on the correct line, it will go in," says Nick Park. "We now have tools to measure the reliability and firmness and the numbers produced by these are invaluable to greenkeepers and greens committees."
STRI has a suite of tools to measure performance on greens. A Clegg Impact Hammer gives figures for firmness, while both moisture levels and thatch content can be measured. Then, the "Trueness Meter" gives values for lateral and vertical deflection. STRI has collected data from thousands of greens across the country in order to establish benchmark figures for different course types.
"Clubs can see if their greens are above or below the target range, and they can look at that data over a number of years. That information is compelling," says Alistair Beggs.
A relatively new piece of equipment called the "Greenstester" can give clubs understandable and meaningful results. Brothers Fintan and Ray Brennan created the device that can measure, not only speed, but also reliability. Nick Park and Malcolm Peake have used the Greenstester to help develop the R&A's "Holing Out Test." In this, the device is set, usually a distance of six feet from the cup, in such a fashion that a series of 10 consecutive "putts" can be replicated. On good greens 10/10 "putts" will be holed. If 20% or more miss then there could be an issue.
So a Golf Club can now measure the characteristics of their greens and compare results against benchmark figures for firmness, moisture content, trueness and speed. The next question is: how do they go about matching those benchmarks?
Alistair Beggs says the key starting point is good drainage. "Fundamentally, all the best greens in the world, wherever they are, drain well," he says. "It may be inherent drainage because the course is located on sandy terrain. Or it might be because good drainage has been introduced during the construction process. But either way, it's critical for success."
Good drainage allows the right type of grasses to grow, creating the best surfaces.
"You can't grow the finer grasses, the bents and fescues, in a wet environment. All you're likely to grow in wet soil is Poa annua or meadow grass," says Alistair. "From an agronomic point of view, we know that finer grasses perform better on a year round basis than annual meadow grass. So everything we do from a construction and maintenance point of view should aim towards those finer grass types."
Good maintenance practices are, obviously, key and greenkeepers must go through the fundamental processes to deliver the best surfaces.
"Aeration, fertility, irrigation, top-dressing – you have to get these operations right at the right times," says Greg Evans.
Golfers are inclined to grumble at maintenance programmes, but they must be aware that, good greens and effective maintenance are inextricably linked. The objective must be to have the greens in the best possible condition for as much of the year as possible. But, in order for that to happen, there must be short periods where essential maintenance is carried out.
"Now, greens can be back in a playable state very quickly," says Jim Croxton. "With modern techniques, even after coring, greens can be smooth again within a couple of days. In order to do that though, the greenkeeper must have sufficient and suitable resource."
Golf Clubs must monitor their resources extremely closely in testing times.
"Economic considerations are more of a factor than in the past, and the golfing consumer demands a certain level for a sensible price," says Nick Park. "So managing resource is key. This is where The R&A's Course Tracker system is useful."
The system allows clubs to monitor where working hours are being spent on the course, to ensure resources are utilised in the most effective way.
The whole process then, is one of collecting and collating information and using that information to put the correct, and most appropriate procedures in place to achieve the best greens possible.
Establishing the expectations of golfers in terms of performance and price; analysing the greens by taking measurements and benchmarking; then looking to maintenance operations that best move the greens towards those expectations and benchmarks, within a particular budget. If a club and its greenkeepers implement this, then members and visitors should be putting on greens that are "perfect" for their requirements.
The GM View
The customer is always right Each club or golf course must establish what their customer wants from the greens. If the club is full of hotshot, silky-touched players who demand the greens are as fast as possible, this is what should be aimed for. If the facility welcomes more recreational golfers and has a higher percentage of high handicappers, then supremely firm and fast greens will not be welcomed. What's "perfect" for one type of golfer is not so for another. Know the market!
It's all in the measurements Until recently it hasn't been possible to put meaningful numbers on trueness and firmness in order to make comparisons or monitor progress. Now it's possible to take these measurements and benchmark. Clubs should take advantage of this in order to plan maintenance programmes with confidence.
It can't always be Augusta In order to get the greens as good as they can be for key events, there will inevitably be spells when the surfaces aren't up to that standard, as essential maintenance processes are completed. In order to achieve the "perfect" putting surface, greens must be aerated, top-dressed, fed and irrigated at various points in the season. Members must accept that to produce greens to be envied, a considerable amount of work must be done.
Get the Golf Monthly Newsletter
Tips on how to play better, latest equipment reviews, interviews with the biggest names and more.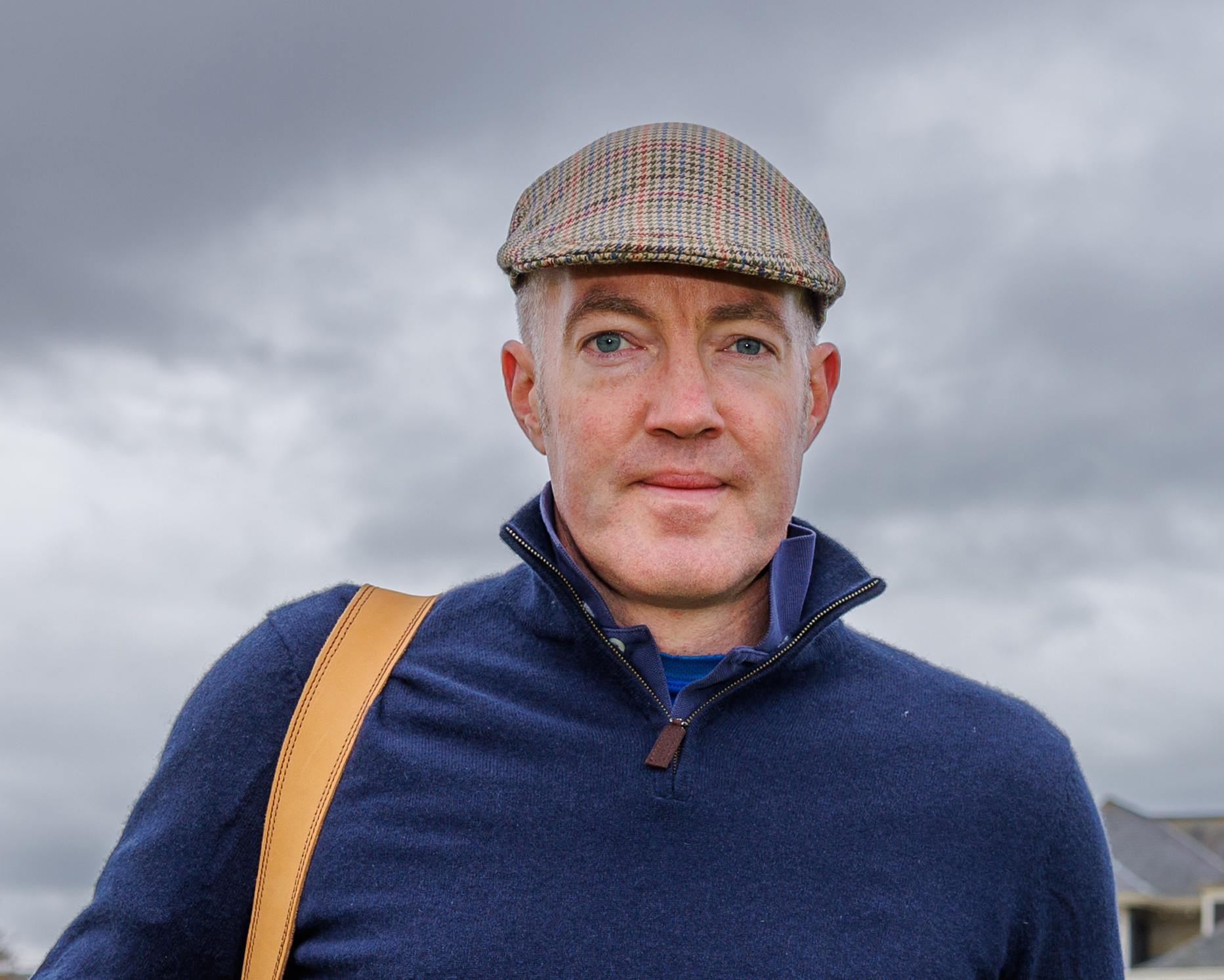 Fergus is Golf Monthly's resident expert on the history of the game and has written extensively on that subject. He is a golf obsessive and 1-handicapper. Growing up in the North East of Scotland, golf runs through his veins and his passion for the sport was bolstered during his time at St Andrews university studying history. He went on to earn a post graduate diploma from the London School of Journalism. Fergus has worked for Golf Monthly since 2004 and has written two books on the game; "Great Golf Debates" together with Jezz Ellwood of Golf Monthly and the history section of "The Ultimate Golf Book" together with Neil Tappin , also of Golf Monthly.
Fergus once shanked a ball from just over Granny Clark's Wynd on the 18th of the Old Course that struck the St Andrews Golf Club and rebounded into the Valley of Sin, from where he saved par. Who says there's no golfing god?