The Alliance: Dedication's what you need
It takes determination to play through the winter in the north east of Scotland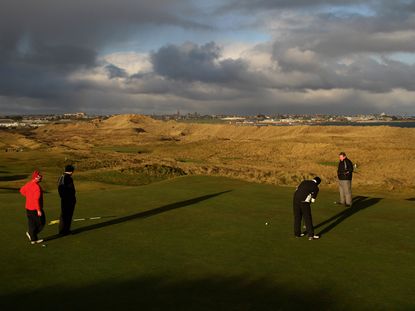 (Image credit: David Cruickshanks)
Fergus Bisset on the joys of playing in the North East of Scotland Winter Alliance: From bacon rolls to runaway trolleys, every week is full of mini-adventures.
In a small wooden frame on my bathroom wall is a five-year-old cutting from the Press & Journal newspaper. The headline reads – "Two one handicappers are Alliance winners." Then there's just one column, 75 words or so, revealing I was one of those winners. This briefest of summaries recalls my proudest golfing achievement – The only time I've won the first scratch prize in the North East of Scotland Winter Alliance (ok, jointly.)
It's a fantastic organisation to be part of, with great members, competition and camaraderie. I wanted to document one of the weekly meetings and I did so a couple of years ago, together with photographer David Cruicksanks (some of his great shots are showcased here,) at Fraserburgh Golf Club.
The North East Alliance visits a different course every Wednesday from early September to late March, with a month or so off around Christmas. It's open to amateurs and professionals, with prizes for the best scratch scores as well as in two handicap divisions.
There's a £40 joining fee at the start of the season, then it's £15 for each meeting. There's a Scottish Alliance Championship in October when all five of Scotland's Alliances get together, and the North East Championship takes place in March. This year the NE Champs will be sponsored by Golf Monthly.
The circuit attracts a varied membership, from young touring professionals to retired 18-handicappers. The Alliance provides a training ground for elite amateurs, off-season practice for pros and something for shift workers, the self-employed, unemployed and retired to do on a dreek winter Wednesday.
The patrons of the Alliance are a hardy bunch. Only lying snow or severe water-logging will prevent a meeting taking place. The guys who play each week are incredibly keen and determined to play golf, no matter what the elements throw at them.
Frozen winter-greens, sub zero temperatures, driving snow and rain, playing off mats, trailing through mud, it just doesn't matter. If there's a course open, the Alliance is on.
I remember once setting off for the coast in near hurricane-force winds. Wheelie bins were blowing across the road at head height and, at one point we had to swerve to avoid the limb of a tree as it came careering in our direction. Still, we were aghast when a call came through to say the competition was off. "We've surely played in worse," was the general consensus in the car.
Conditions at Fraserburgh were suitably Alliance-like. In his weekly write-up on scottishgolfview.com Colin Farquharson described the weather as, "brutally cold." I tried to think of a way to put it more succinctly. I couldn't. The temperature was 2 degrees when we arrived and I don't think it climbed all day. Add 25mph winds and squally showers filled with sleet and hail to the mix, and you get a rather unpleasant recipe – 2 degrees, feeling more like minus 20.
But in typical Alliance style, the troops gathered, checked in with joint-secretary Dave Wilson, sustained themselves with a quick coffee and a bacon roll and headed unto the breach.
It was clear from the outset this was going to be one of the more challenging Alliance days. Getting our kit together in the car park, a shower came hurtling off the North Sea. As the wind/rain-chill factor increased, I donned more and more clothing. By the time I set off for the first tee I felt like Michelin Man. On the top half I wore – a long sleeved t-shirt, a polo shirt, two sweaters, a body warmer and a jacket (yes that's six layers.) The bottom half was covered by a mere four – underpants, long johns, trousers and waterproofs. It's a delicate balancing act between trying to stay warm and still being able to make some sort of golf swing. Unfortunately, at Fraserburgh I succeeded in neither.
My group for the day exemplified the eclectic nature of Alliance entrants:
Greig Hutcheon has played on the European Tour and has been Tartan Tour No. 1 on multiple occasions. He's a superb golfer and, in the three meetings I'd played with Greig that season prior to Fraserburgh, he was unbeaten and a combined 14-under-par. He took victory in the rain at Newburgh GC with an incredible, six-under-par 66. The worst score posted that day was 109!
Chris Brindley, like me, is a Banchory member. He's a 60 something-year-old, 10 handicapper who can give the ball a fair clout of the tee. But, again like me, it doesn't always go in the right direction.
Dave Forsyth was a new member of the Alliance. He plays to a two handicap and is a police inspector in Aberdeen. At that time he was working shifts allowing him to play on a Wednesday.
Then there was me – A self-employed golf obsessive with a game slowly deteriorating to a point where writing about it is all I'm really capable of.
We forged out into the wild with David photographing our progress. For us, and by the sounds of things, almost everybody else out there, it was a battle for survival.
At one point we spotted a tumbling disc of yellow and black in the near distance. It took a moment to realise it was someone's umbrella. Whipped up by the wind and thrown across the fairways, it came to rest on the other side of the B9033, lodged in a gorse bush.
Derek Randall's trolley was blown down a hill by the gusts. He may be in his 70s but, apparently, he chased it down at an impressive pace. There were multiple lost balls, hacks from bunkers and bushes, free drops, penalty drops and countless three-putts. Almost every competitor had his own tale of woe. It's one of the things that makes the Alliance so enjoyable. No matter how bad things are going, you're never alone.
On the short par-4 13th, I tried to play for position from the tee with an iron. But owing to a combination of far too many layers, and entrenched cold affecting both hands and spine, I made a most unusual swing, caught the ground a few inches behind the ball and clipped it with the very top of the club's toe. My Titleist went about 30 feet into the air and straight to the right before dropping noiselessly in thigh-high rushes some 20 yards away. I was reaching into my pocket for a provisional almost before I'd completed my follow-through.
It's a great credit to the grit and determination of the Alliancers that 68 of the 90 who went out returned scores, and all but one broke 100.
For the record, I limped round in 85. I was one-under-par through three holes and dreaming of a miracle, but six straight bogeys to the turn saw me out in 40. Then the wheels really came off. From the 12th I went – 6 (lost ball,) 7 (lost ball,) 3 (a strange blip,) 9 (lost ball plus extensive rough hacking.)
The very best players were able to cope with the horrendous conditions though. Greig, for instance, knocked it round in a highly respectable one-over-par 71 to finish fourth. I'm never sure how he does it given the "whacky races" taking place around him.
The joint winners were Kris Nicol and David Law who tied on 68 – an excellent score in the conditions. Both are professionals and members of the Paul Lawrie elite stable.
Andy Sullivan on how to play in a crosswind (useful in the Alliance:)
Some great players have taken part in the North East Alliance since its inception in the 1930s. Ryder Cup star Harry Bannerman was a regular winner back in the day. European Tour players like Greig Hutcheon, Scott Henderson and Peter Smith have teed it up and Paul Lawrie still gets involved when his schedule allows.
At Newburgh back in 2011, Paul fired a two-under-par 70 to finish second, one shot behind his protégé Kris Nicol. He picked up a cheque for £80. Two weeks later he recorded another second place finish, this time in the Dubai World Championship. That result earned him a cheque for £500,000 and set him up for a stellar 2012.
Early in 1999, Paul won the North East Alliance meeting at Buckpool with a 69 (despite having a 10 on his card.) That summer he went on to win The Open Championship.
The North East Alliance Championship is contested in March and it marks the end of the Alliance season. It was first played for in 1935 and some amazing names appear on the Uniroyal Quaich presented to the winner. There are two Ryder Cup players, Harry Bannerman and Paul Lawrie, one Open champion – Lawrie again, one Walker Cup player – Sandy Pirie and 1984 British Boys champion, now professional – Lee Vannet. Incidentally, Lee finished third at Fraserburgh on the day David and I did this piece.
Yes there are some brilliant golfers and that's why I'm so proud to have once won an Alliance meeting (ok, jointly.) But the fantastic thing is that all the competitors have their own objective. There are the talented few looking to shoot the lowest score of the day, others trying to beat their handicap then there are those (like me most of the time) who are just aiming to return any sort of score. But all are united in their common love of the game and their desire not to let the weather get in the way.
A word must go to the men who run the North East Alliance. Dave Wilson and Dave MacKay took over the administration after the death of long-time secretary Ron Menzies a few years ago. Ron was a real institution of the North East Alliance and a true lover of the game. He's greatly missed by all the members. The two Daves have done a marvelous job as joint secretaries over the past seasons. Their organisation and efficiency has greatly improved the Alliance experience.
The North East Alliance is, by no means, the only golfers' Alliance in the country. In Scotland there are East, West, Midland and North Alliances and there are many similar organisations across the other home nations. I've focused in this piece on my own Alliance, but each of them would have a similar story to tell with its own history and list of characters.
I finish with a toast to my fellow North East Alliance members. Those brave few whose love for our great game outweighs the hardships of playing through the harsh Scottish winter. Golfers prepared to fight through the terrible days for the odd gem when the sun shines on the links. There's a real bond between the Alliancers despite our differing ages, walks of life and backgrounds. Each Wednesday we're in it together and many great friendships have been forged by competition in the face of adversity. Thanks guys.
Get the Golf Monthly Newsletter
Tips on how to play better, latest equipment reviews, interviews with the biggest names and more.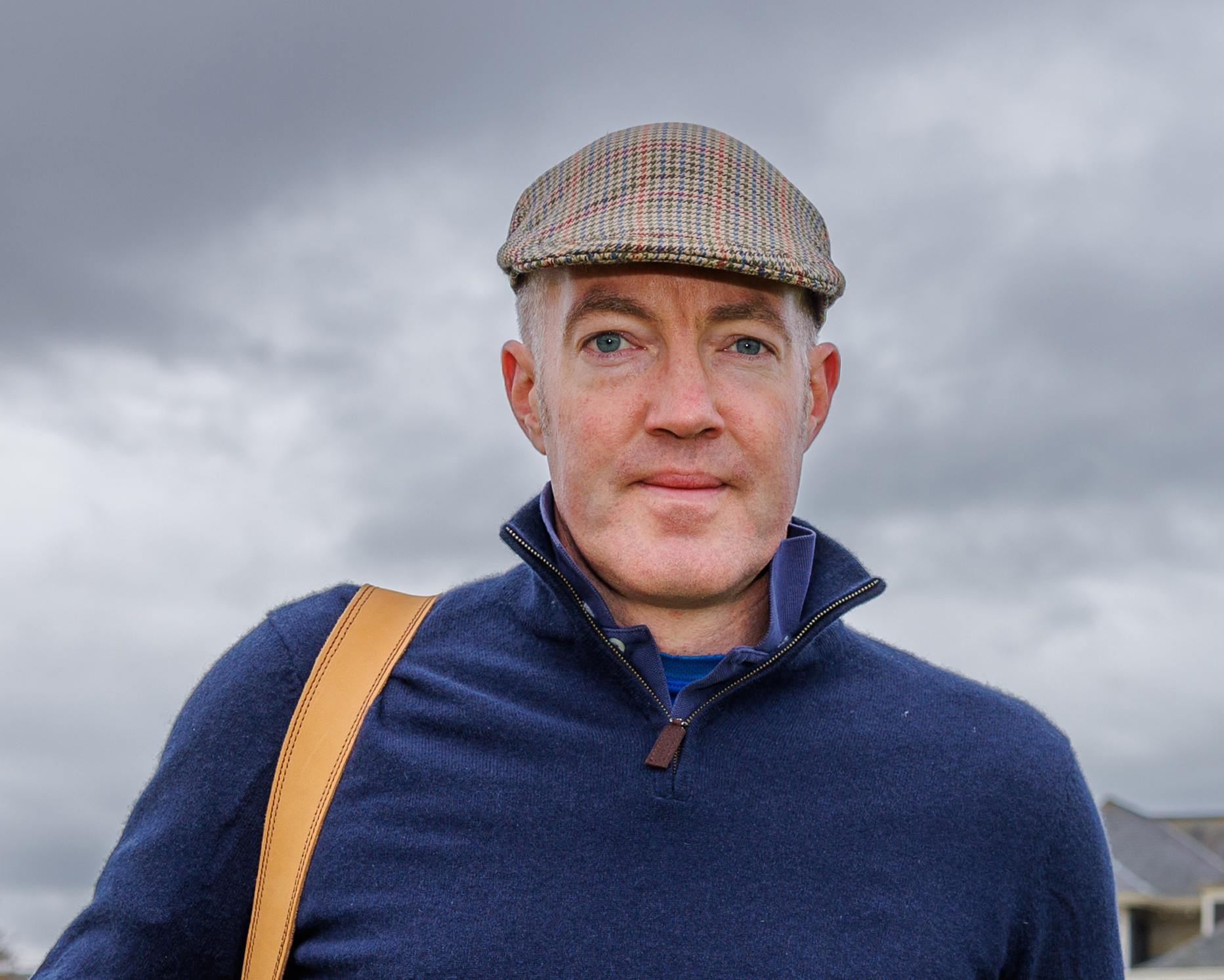 Fergus is Golf Monthly's resident expert on the history of the game and has written extensively on that subject. He is a golf obsessive and 1-handicapper. Growing up in the North East of Scotland, golf runs through his veins and his passion for the sport was bolstered during his time at St Andrews university studying history. He went on to earn a post graduate diploma from the London School of Journalism. Fergus has worked for Golf Monthly since 2004 and has written two books on the game; "Great Golf Debates" together with Jezz Ellwood of Golf Monthly and the history section of "The Ultimate Golf Book" together with Neil Tappin , also of Golf Monthly.
Fergus once shanked a ball from just over Granny Clark's Wynd on the 18th of the Old Course that struck the St Andrews Golf Club and rebounded into the Valley of Sin, from where he saved par. Who says there's no golfing god?