What am I saying? Rory McIlroy's top clangers
Some of the things Rory might have phrased differently over the years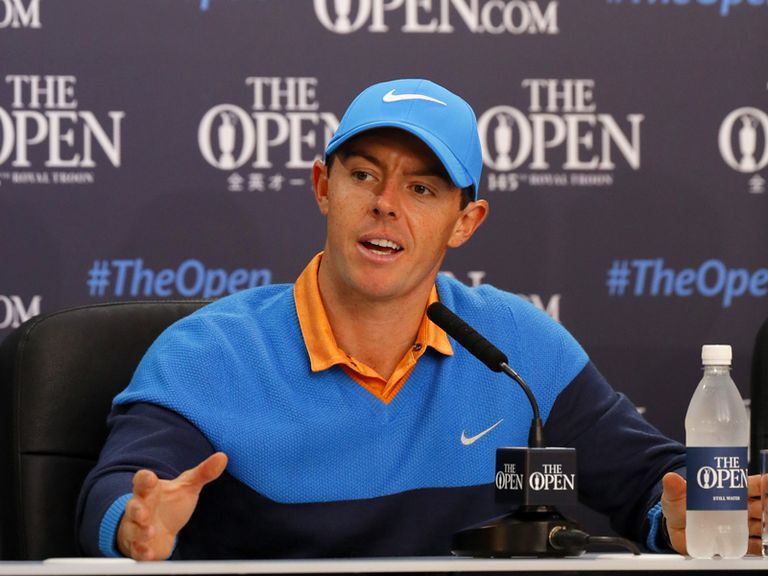 Rory McIlroy is prone to the odd controversial comment, as he displayed yesterday when speaking about the Olympics and drug testing in golf. Here we take a look at some of the things Rory has said over the years that he might have phrased differently if given the chance.
Rory McIlroy's comments in his Open press conference yesterday have made headlines, but it's not the first time the Northern Irish star has spoken controversially. He faces questions from the media on a weekly basis and, occasionally, he says the odd thing that raises eyebrows.
To start with, here's a selection of the more provocative quotes from Rory's press conference on Tuesday of the 2016 Open at Royal Troon:
On whether he's let golf down by not playing in The Olympics: "I didn't get into golf to try and grow the game."
On The Games themselves: "I'll probably watch the Olympics, but I'm not sure golf will be one of the events I watch."
So what will he watch? "Probably the events like track and field, swimming, diving, the stuff that matters."
On his perception that there is a lack of drug testing in golf: "I could use HGH (human growth hormone) and get away with it."
On missing last year's Open: "When you're here it seems like everything to you. But you look outside in the bigger, wider world and it's not the be all and end all."
Now let's look back at some other clangers from Rory over the years:
On The Open Championship, speaking at Royal St George's in 2011: "I'm not a fan of tournaments where the outcome is predicted so much by the weather. It's not my sort of golf."
On the Ryder Cup, speaking in 2009: "The Ryder Cup is a great spectacle but an exhibition at the end of the day and it should be there to be enjoyed. In the big scheme of things it's not that important to me."
On the USA's efforts to win back the Ryder Cup, speaking at the Honda Classic of 2015 "I feel they're overdoing it with the setting up of a task force and also talking about all the changes they want to bring in."
Speaking of Tiger Woods and Phil Mickelson in 2014 – "They're getting into the last few holes of their careers and that's what happens."
On Donald Trump's presidential campaign: "He's not going to be the leader of my country, it doesn't bother me too much."