Jack Nicklaus Beats Age By Six Strokes
The 18-time major winner shot a one-under-par 71 in Ernie Els' charity day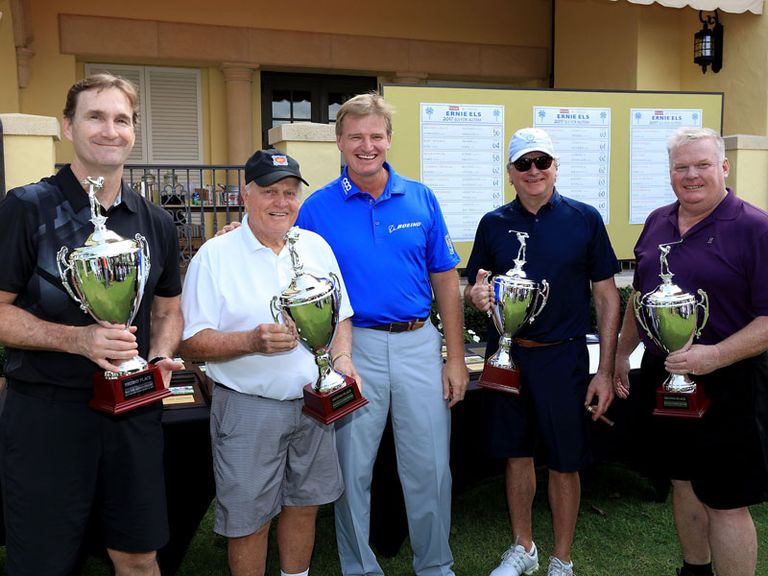 The Golden Bear beat his age by six strokes in an Ernie Els Autism fundraiser day
Jack Nicklaus Beats Age By Six Strokes
Beating your age is a dream that all golfers have. To go round an 18 hole golf course in less strokes than the number of years you've been on the planet is a tough thing to do.
Related: Watch Jack Nicklaus's hole-in-one at Augusta
18-time major winner Jack Nicklaus did just that yesterday, and he didn't just beat his age - he smashed it!
The 77-year-old was playing in the 9th Els for Autism Pro-Am at Old Palm Golf Club in Palm Beach Gardens, Florida where he shot a one-under-par 71, beating his age by six strokes.
Related: Jack Nicklaus wins the 1986 US Masters
Nicklaus wrote on his Instagram page: 'Just when I was getting my handicap up there, I had to go and not only shoot just my second round under 80 since November, but better my age by six shots with a 71. But seriously, it was a great day for golf and for raising needed money for the incredible work that my friends Ernie and Liezl Els do to bring attention and support for the estimated 1 in 68 children in the U.S. with autism. I'm delighted I could join the big-hearted amateurs and pros in the 9th annual Els for Autism Pro-Am. I just don't recall getting a trophy this big for any second-place finishes in my career!'
Related: 10 things that need to be on all golfers' bucket lists