Coming of age: Sergio Garcia exclusive
Fergus Bisset meets a relaxed Spaniard content to have shed the mantle of youthful prodigy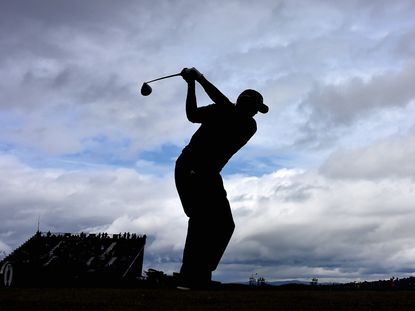 (Image credit: Getty Images)
Fergus Bisset meets a relaxed Sergio Garcia, content to have shed the mantle of youthful prodigy to become an experienced campaigner
Coming of age: Sergio Garcia exclusive
For golfers of a certain vintage, the name Sergio Garcia conjures images of youthful exuberance and flair – an impetuous and instinctive young Spaniard sprinting and springing his way up the 16th fairway at Medinah in the 1999 USPGA Championship. Many of us remember that as though it were yesterday. It's hard then to grasp that Sergio is now something of a veteran on the world stage, to realise that this July he competed in his 19th, yes 19th Open Championship, or that he has teed it up in no fewer than 69 Major Championships and seven Ryder Cups.
Sergio was viewed as the precocious young talent, oozing potential and destined for greatness for such a long period that even he himself finds it difficult to get his head around the fact he is now one of the more experienced players in the upper echelons of professional golf.
"Nineteen Opens! Yeah, that is amazing, isn't it?" he said before the 144th Championship at St Andrews. "I still feel young. I'm 35 though, so not so young now. I guess I'm young with experience. That's a pretty good mix, I'd say."
Since he entered the golfing public's consciousness after winning the 1998 Amateur Championship, Sergio has travelled a long way down a road that has at times been smooth and paved with gold, at others decidedly rocky. The expectations Sergio had of himself as a young player bursting onto the professional scene in 1999 were, if anything, exceeded by the public who burdened him with the responsibility of being 'the next big thing'. Another Seve perhaps? Certainly a rival for Tiger, and Europe's great hope for the 21st century.
And Sergio has enjoyed huge success. He's won 27 tournaments around the world, picked up over $50 million in prize money and has spent 388 weeks in the top ten on the Official World Golf Ranking.
But he hasn't won a Major and many wrongly insist on this being the sole barometer of golfing achievement. He's also had struggles in his personal life, particularly when he broke up with Greg Norman's daughter Morgan, an episode he admits left him devastated. He had issues with his temper on the golf course after that, and for a spell simply couldn't conceal the fact he wasn't enjoying playing. More recently, he had a very public bust-up with Tiger Woods and said some things he quite rightly regretted.
But Sergio appears happier now and he seems more philosophical. Basically, he seems older. He's enjoying his golf and is more able to take the rough with the smooth, playing in, and for, the moment.
"We play The Open at St Andrews every five years," he says as an example. "And you never know when that Sunday finishes whether you're going to be playing again in five years. So you try to enjoy it as much as possible, to soak it all in and appreciate it."
These are the words of a mature man who has learned to understand how fortunate he is to be involved in a sport he loves and how lucky he is to have competed at the highest level for so long. Gone now is the truculence and moodiness he displayed in his middle 20s. The Sergio of 2015 is clearly content and keen to enjoy the sport once more.
"I love it, I love the fans, the atmosphere, everything," he says. "I like to be creative on the course, I like playing in the wind, I like controlling my ball flight and, of course, I enjoy the competition. Yes, it's fun."
These could be quotes from an interview with Sergio in 1999 – he has rediscovered his passion for golf, his desire to play.
We assume that loving your work should be a given for a professional golfer; it's a dream job, isn't it? But Sergio, more than many, has been kicked in the stomach by this game. He's had some tough moments on the golf course, and particularly in The Open.
Related: Sergio Garcia swing sequence
In 2006 at Hoylake, Sergio raced into contention with a third round of 65. He started the final round just one back of Tiger Woods. But paired with the World No.1 and dressed from head to toe in canary yellow, he faded on Sunday and ended seven shots behind. Again, Woods had outplayed the Spaniard. In a Tiger-free world, how might Sergio's career have panned out? The disappointment of the 2006 Open was nothing, though, compared to what Sergio would face the following year at Carnoustie.
He led from the off with a superb opening 65 and went into the final round three clear of Steve Stricker and six ahead of a group including Padraig Harrington. Sergio struggled through the final round but, on the 72nd green, he still had a putt to take the title by one from Harrington. He set that putt on a perfect line but it defied gravity and refused to drop. In the play-off, the Irishman won by a shot leaving Garcia disconsolate. In the post-tournament press conference, the Spaniard basically described himself as the unluckiest golfer in the world.
"I should write a book on how to not miss a shot in the play-off and shoot one-over," he said. "Some guys hit the pin and go to a foot. Mine hits the pin and goes 20ft away… It seems to me like every time I get in this kind of position I have no room for error. I [only] need to miss one shot and I really don't get many good breaks."
Sergio felt hard done by at that stage in his career and that's a very difficult mental hole to dig your way out of. Fighting invisible and non-existent 'Lady Luck' as well as the best players in the world is rather draining.
But anyone who regularly watches professional golf on TV will agree that he has clearly found a way to enjoy golf again. In 2014 at Hoylake he finished as Open runner-up once again. But this time, he did it with a smile, waves to the galleries and almost the hint of a tear as he received a huge ovation down the final hole.
"I'm proud. I'm happy. I loved the 18th. That's a feeling that nobody can take away from me," he said after that event. "Everybody looks at you as second and they want to make it a negative. Not at all." It was a different reaction from Carnoustie in '07.
He had a chance going into the final round at St Andrews this year, but again was unable to convert the opportunity into Major victory. Despite a number of close calls in The Open Championship, he gives further indication of his maturity in that he's able to put those disappointments to one side and appreciate the event, to judge it on its merits.
"I love The Open Championship. For sure, for me it's the best championship we have and not only because of the courses, but also because of the people, the crowds, the challenges that the course conditions and the wind and weather bring. It's just a great combination," he says with real vigour. "I'm excited every year for the event. It's my favourite, together with the Ryder Cup."
It's in the Ryder Cup that Sergio has enjoyed some of his greatest moments. The biennial transatlantic match is an emotional contest and it's one where emotional players have always flourished. Sergio can be put in a bracket with the likes of Seve, Monty, Ian Poulter and Paul Azinger as guys who can harness their passion for golf and competition to deliver their very best when it comes to Europe versus the USA.
In seven Ryder Cups, Sergio has accrued 20.5pts. Nick Faldo leads the European all-time list with 25pts, but he did that in 46 matches, Sergio has played just 32. The Spaniard has won 18 matches and lost only nine. Perhaps Faldo didn't have those records to hand when he described Garcia as having a "bad attitude" and being "useless" when he was captain in 2008.
"The relationships we have among the players are incredible," Sergio says of his Ryder Cup experiences. "It's so easy for us to find match-ups as we always get on so well. That gives us such an advantage – to have such team spirit."
Sergio's newfound mental fortitude is undoubtedly in part down to a settled personal life, but there could be another factor in play. After a decade or more as 'the next big thing' and wrestling with the weight of expectation, Sergio is now free from that mantle. Rory, Rickie and Jordan have arrived and taken the pressure squarely off the Spaniard.
With Tiger Woods currently out of the picture, Sergio is in a position where he can simply focus on his game and on getting the most out of it. In Jordan Spieth, Sergio sees things that he recognises, but also things that differ between them, things that with hindsight might just have been the difference between Major triumph and near-miss for the Spaniard.
"Yes, age-wise obviously I can remember that situation. But everybody is different. He is, I think, probably a little more reserved than when I was younger. I'm not saying he doesn't get excited, but probably I did get a bit more excited – at least it showed maybe more," he says with a wry smile.
Spieth has picked up Major titles early in his career, something Sergio was unable to do. But the Spaniard can now see those close-run things in a positive light, proud of, and able to draw strength from, the fact he had opportunities to win.
"Fortunately, I've had good success all over the world but I've also had some good chances in the Majors. I've been very close to winning a few times," he says. "It's nice to go through those things and to learn from those experiences, to hopefully become better year in, year out, and give myself more of those chances."
When you think of 'El Nino' as a younger man, often saying the wrong thing, kicking his shoes into the crowd, throwing clubs in lakes, then to hear him speak so rationally about the game is a revelation.
"Yeah, I guess I've grown up a bit," he says with a twinkle in his eye as he turns to leave.
All photos: Getty Images
Get the Golf Monthly Newsletter
Tips on how to play better, latest equipment reviews, interviews with the biggest names and more.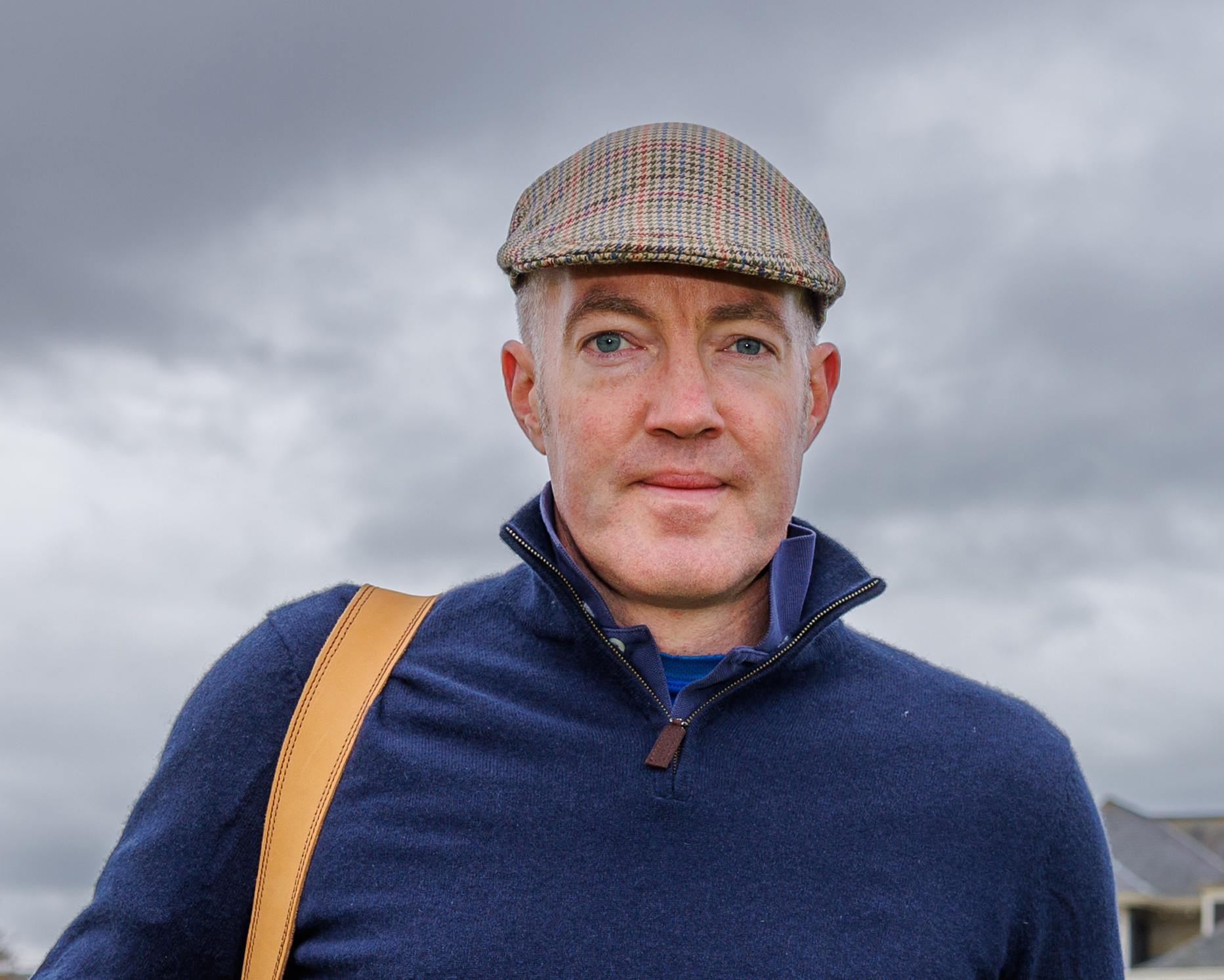 Fergus is Golf Monthly's resident expert on the history of the game and has written extensively on that subject. He is a golf obsessive and 1-handicapper. Growing up in the North East of Scotland, golf runs through his veins and his passion for the sport was bolstered during his time at St Andrews university studying history. He went on to earn a post graduate diploma from the London School of Journalism. Fergus has worked for Golf Monthly since 2004 and has written two books on the game; "Great Golf Debates" together with Jezz Ellwood of Golf Monthly and the history section of "The Ultimate Golf Book" together with Neil Tappin , also of Golf Monthly.
Fergus once shanked a ball from just over Granny Clark's Wynd on the 18th of the Old Course that struck the St Andrews Golf Club and rebounded into the Valley of Sin, from where he saved par. Who says there's no golfing god?