OCEANTEE Makes Waves With New Environmentally Friendly Autumn Winter Collection
In partnership with OCEANTEE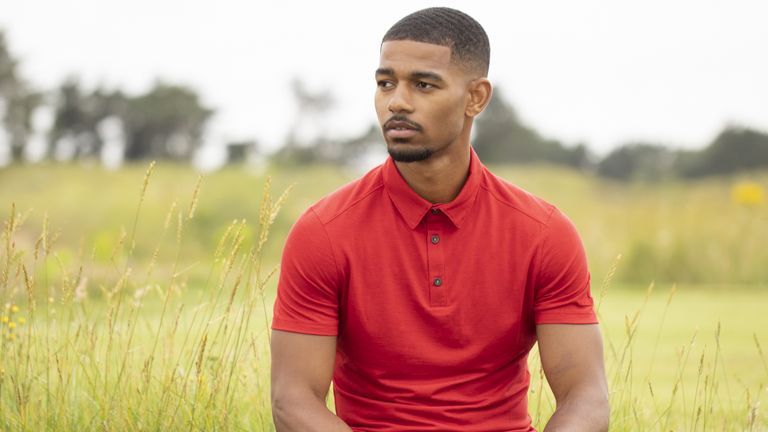 (Image credit: OCEANTEE)
When we talk about innovation in golf, what's the first bit of equipment that springs to mind? A driver, an electric golf trolley… the latest GPS? Maybe it's because golf clothing doesn't save us shots that we don't immediately think of the latest polo shirt or jacket - although that might be about to change.
OCEANTEE, golf's only sustainable brand, has just launched its first Autumn/Winter apparel collection - giving golfers the opportunity to enjoy a green Christmas. Ever since its founder, Ed Sandison, a former marine biologist, came up with the idea of creating bamboo tees, OCEANTEE has been looking to change the way the industry and golfers use plastic.
The launch of bamboo tees was recently likened by one of the judges of the Global Good Awards to the plastic straw amnesty campaign, which resulted in a fundamental change in attitudes and helped eliminate them from production.
And the game's most innovative golf tee has a new look for Autumn Winter 2021 with the introduction of colour and a logo tip. OCEANTEE tees are made exclusively from Moso bamboo, which is twice as strong than the average bamboo species and four to five times stronger than hardwood. They're extremely durable, too, and, of course, biodegradable, which makes them an environmentally superior alternative to the plastic and hardwood tees that many golfers still use.
Yes, now might be a good time to give your golf bag a good clear out.
OCEANTEE has established successful partnerships with the Ladies European Tour, EuroPro Tour and European Tour, and it continues to work with clubs and tournaments to create inspiring and educational events that bring sustainability to the forefront of the game.
Not satisfied with ridding harmful plastic from the golf course, its mission is to make the whole sport sustainable - and it has led to the arrival of some exciting new clothing.
The luxurious Reef polo shirt is made from a Merino wool and Tencel blend. A closed loop production process ensures that nothing used during manufacturing is wasted.
Meanwhile, its mid layer – the Manta – is made from 100% Merino wool, and as well as providing premium performance, it's naturally biodegradable. Its fabric is temperature regulating, quick-drying and anti-odour.
For those in search of a garment that offers full waterproof and windproof protection, there's the Beluga. Made from a blend of GRS certified recycled polyester, nylon and elastane, it provides the right amount of stretch for golfers to be able to swing without feeling restricted. In addition, OCEANTEE uses exclusive OEKO-TEX certified dyes, which guarantees that no harsh chemicals are involved.
The innovation doesn't end there. With the OCEANTEE drinks bottle, we can all do our bit to help reduce the number of plastic bottles making it into our oceans. These lightweight bottles are made from 100% stainless steel and they're double wall vacuum insulated, which means that you can keep your drinks cold for 24 hours, or hot for 12.
It's easy to grab a couple of plastic bottles and stick them in your golf bag, but the OCEANTEE drinks bottle makes it easy to change your habits.
There's a lot to like about the new OCEANTEE Autumn Winter 2021 collection. To find out more, visit oceanteegolf.com, where you're sure to discover a few Christmas gift ideas. What better time to refresh your golf wardrobe and do your bit to help the planet?