Golf Betting Blog: Dave Plane
Golf betting enthusiast Dave Plane uses market movements to make sense of the goings-on around the greens in this golf betting blog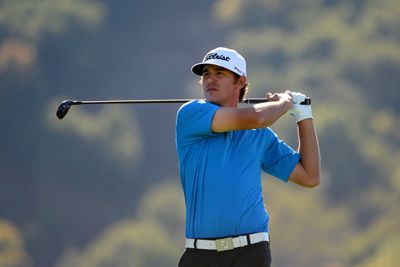 Golf Betting Blog: Dave Plane
It's all very confusing. Well, I'm very confused anyway. Anyone else?
The race to Dubai is still on, yet the season is over.
There are no more majors this term, but PGA Tour competitors are getting their season underway with big prizes on their minds.
What on Earth has happened to the Fall Series?
What on Earth is Fall anyway?!
I'm not really sure if I'm coming, going or long gone!
Taking nothing away from David Lynn's long overdue and welcome win in Portugal last week, it feels like there's a definite pause in the golfing calendar proper at the moment.
I even made a desperate visit to Frys.com for the first time ever this week, in search of enlightenment. I am none the wiser.
Christmas is still a couple of months away, and yet everyone is getting ready for Turkey at the beginning of November.
Is that Thanksgiving? No!
But the European tour will be more than grateful as Woods et al descend on Antalya for the Turkish Airlines Open in four weeks.
Little more than a lads' golfing weekend in 2012, with Justin Rose winning the inaugural eight-man event, this year's tournament has swollen nearly 10-fold to a 78-man field fighting for a $7 million Mediterranean treasure trove.
Since the last time I was fortunate enough to grace these pages, my golf betting has reflected my bafflement.
I've not been inspired to make any meaningful investments since losing a load towards the end of the FedEx cup and that's left my cup not just half-full, but with a gaping hole in the bottom of it:
Still, a USA / Continental Europe double in the President's Cup / Seve Trophy was the easiest even-money bet I've had in a long time, and £10 of the stake was a freebie from Ladbrokes, so I've made the best of my limited, and somewhat embarrassing firepower:
A small lay of final-round leader and future star Brooks Koepka was my sole play of last weekend (and I even hedged that bet in fear of losing my stake!):
So here we go again: the end of one season, the start of another. It's time to refocus, reload and reengage; although I think I might leave that until the big guns return en route to the desert...
Twitter @planey2k (opens in new tab)
Dave has blogged for the past few years at Palphabet.blogspot.com (opens in new tab) on the many ups and downs associated with betting on a mulititude of sports.
Dave is an enthusiastic sports writer who enjoys golf betting. He also love horse racing and owns several horses.