Haverfordwest Course Review
One of the joys of golf is playing charming courses that offer a good game without beating you up too much; this is exactly what you will find at Haverfordwest…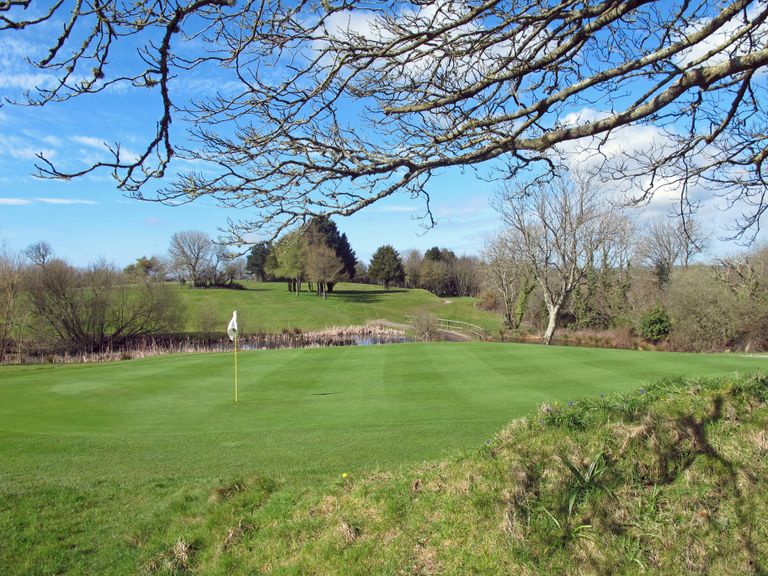 One of the joys of golf is playing charming courses that offer a good game without beating you up too much; this is exactly what you will find at Haverfordwest…
Haverfordwest Course Review
Dating back to 1902, the club at Haverfordwest in Pembrokeshire moved to its current site on the A40 in the 1930s and was extended to a full 18 holes in 1983. It runs over a quite compact site meaning that it is a little criss-crossy in places, and although it will never be a Top 100 course, it's a lovely place to play and has plenty of challenges along the way.
The course opens with five straight par 4s of varying length with the best of these being the 411-yard 4th where you drive over a pond before playing to a green on the horizon.
The next is played up over the brow of a hill and then down to a green protected at the front on either side by trees.
The 6th is the first of just three attractive short holes, and there is then a tricky dogleg up the hill and round to the left. This leads you up to what is probably the signature hole, the very photogenic par-3 8th which is lovely even before the leaves are back on the trees.
The only par 5 closes the front nine, a straightway hole to the far point of the course, and the 10th is a strong right to left dogleg. The twelfth is unusual in that it is crossed by the three other holes which means you run the gauntlet on what is otherwise an excellent and demanding par 4.
Hole 13 is SI1, 449 yards working its way from right to left, but there is then some relief on the final short hole which calls for an elevated approach across water.
There is an excellent sting in the tail at Haverfordwest with the 17th angling downhill to a small target in a corner.
What goes down must come up, and the closing hole is surprisingly tough with an awkward ditch to cross before a shot up to the sloping green beside the spacious clubhouse.
I very much enjoyed visiting Haverfordwest in order to prepare a Golfer's Guide to the region, and I would happily recommend it as a club that offers a warm welcome and great value.
There are several other very enjoyable courses in the area as well as plenty of great scenery and I look forward to returning before too long.