Should I Buy The Callaway Rogue ST Driver In 2023?
Callaway has just dropped a brand new driver for 2023, but is the Callaway Rogue ST still worth buying?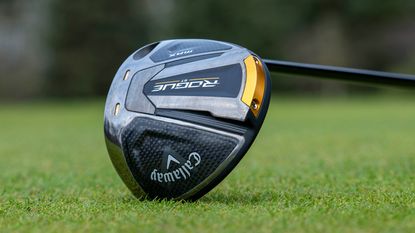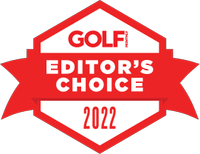 (Image credit: Howard Boylan)
Should I buy the Callaway Rogue ST Driver in 2023?
Callaway is one of the biggest names in golf and it is always exciting when the brand unveils a new driver. This year, its' Paradym driver with the tagline 'The new Paradym in performance' has grabbed the attention for its new look as well as the impressive results being seen by Jon Rahm.
Having tested all three Paradym models, it is clear they are up there with the best best drivers of 2023 (opens in new tab). Offering an excellent balance of distance and control, we think there is plenty of performance to be had - especially for those who go for a thorough custom-fitting.
Alongside the brand new TaylorMade Stealth 2 (opens in new tab) and the new Ping G430 drivers (opens in new tab), Callaway's Paradym models offer a stunning aesthetic that we loved. But while the Stealth 2, Paradym and G430 are all excellent offerings, each will set you back upwards of $500.
As many of us are dialling back our spending, thanks to the cost of living crisis (opens in new tab), the previous generation Callaway Rogue ST Driver may look even more appealing in 2023. In this article, we compare Callaway's old and new driver releases to see what you'll be giving up if you opt for the less expensive option.
Aesthetics that inspire confidence
Released last year, the Callaway Rogue ST was one of our favorite drivers of 2022. One of the main areas of improvement over the excellent Callaway Mavrik (opens in new tab) and Epic drivers (opens in new tab) was in the aesthetics. There is a matte black crown with a generous footprint behind the ball - it feels both aspirational (premium) but also easy to hit at address. The carbon detailing on the sole and gold tungsten weight at the back of the club, adds to the premium look.
Image 1 of 6
There's no doubt that cosmetically, things have been moved on for 2023 (take a look through our gallery of images above). The glossy dark blue carbon effect on the Paradym makes Callaway's 2023 offering stand out against some of the excellent driver offerings on the market. We loved the bold look which is clearly visible in bright sunlight but fairly recessive in duller conditions. The Paradym also has a classic shape at address.
Of the two, we'd opt for the Paradym but there's no doubt the Rogue ST still looks superb. If you are after a matte black driver, it is up there with the best-looking options on the market this year.
Performance and power
Having now tested both the Rogue ST and the Paradym, we can say that while the Paradym does deliver a slightly better feel and a little extra distance, there's not a lot of difference in the distance on offer. The data chart below shows what happened during our testing.
Whilst the Rogue ST delivered slightly more head speed, the ball speed was faster from the Paradym. There was also a fraction more spin from the newer model, which translated into a slightly higher flight. In truth, there wasn't much to choose between these two models in terms of distance - both performed very well.
Forgiveness
When we tested Callaway's Rogue ST Max at the start of 2023 we were reminded of how consistent it was. From the first hit, it offered a level of control and accuracy that we loved. The confidence gained from a driver that you feel is working with you (and not against you) is hard to measure.
Again, we felt as if the new Paradym model offered a small but noticeable improvement. It seemed to build on the user-friendly performance of the older model. We felt as if the technology that has been poured into the Paradym has delivered a slightly more stable performance.
For those interested in the Rogue ST driver in 2023, the good news is that it remains within the Callaway range. That means you should be able to find a custom-fitter with a good number of component options to help you get dialled in. If you opt for this path, you should find a driver that delivers a premium aesthetic, feel and performance.
In each of these areas, we feel as if Callaway has made small, incremental improvements with the Paradym range. Whether these are worth the extra investment will ultimately be down to the individual. What's clear is that the Callaway Rogue ST represents excellent value in 2023.
Ed has been playing golf for as long as he can remember and is obsessive about the sport. He is regularly sought after by family members and friends for advice on what equipment to buy and uses his background, having written extensively on golf in the past, to produce equipment orientated content for Golf Monthly.
Having obtained a Masters in Law with Medicine from the University of Liverpool, Ed has recently changed paths into journalism and just last year achieved his NCTJ Sports Journalism Diploma with the Press Association.
He has written for a variety of media outlets over the years and has interviewed some big names in sport, including Premier League managers, All Blacks Coaches and Grand Slam tennis superstars. He has also worked on some huge sporting events, including the 2021 Australian Open and the 2022 FIFA World Cup. And when he's not writing for Golf Monthly, you'll find him producing news and feature articles for the MailOnline's sports desk, where he covers everything from football to rugby union.
During his weekends off, you'll likely find Ed heading out for a round at one of his local golf clubs with his friends, and was, up until recently, a member at the Leatherhead Golf Club in Surrey. Ed also plays the saxophone, can tell you some pretty terrible dad jokes and can knock up a very tasty carbonara!