Is This Italy's Best Region For Golf?
Rory Anderson heads to Piemonte to discover why the Italian region should be on any serious golfer's list of destinations to visit for a golf and lifestyle break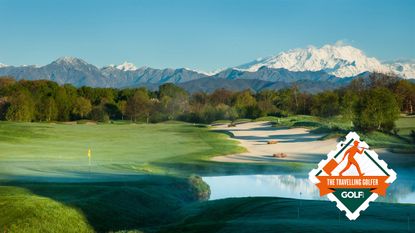 (Image credit: Future)
Get the Golf Monthly Newsletter
Thank you for signing up to Golf Monthly. You will receive a verification email shortly.
There was a problem. Please refresh the page and try again.
Video: Rory Anderson visits Piemonte
I've been lucky enough to do some amazing things during my years travelling the world making golf videos, and one of the most memorable came six years ago when I had the chance to play golf with Edoardo Molinari in Piemonte in Italy.
Dodo, as he's affectionately known and brother of 2018 Open champion Francesco, was back at his home club, Royal Park I Roveri, shooting a video for the European Tour while I was playing and filming at a number of courses in the region on behalf of Italy Golf & More.
I can honestly say that Edoardo is one of the nicest and most entertaining people I have ever filmed with – he was up for a laugh in everything we did as we made our way around the Allianz Course at Royal Park and I walked off the 18th green smiling and very much a Molinari fan.
I'm not sure Edoardo was smiling quite as much after being forced to put up with me spraying shots to all corners of the course for 18 holes, but that's by the by. This all happened during a spell when I was visiting and playing golf in Italy pretty regularly, it got me hooked on golf in this fantastic country and made me determined to promote it any way I could.
And so, when the opportunity came this summer to return to Piemonte to host a group of media from the UK and Europe, it was one that I jumped at.
In Ryder Cup year, with Italy hosting the golf's greatest team competition for the first time ever, the timing couldn't have been better for me to showcase just how good the courses are in the Piemonte region and why, when you factor in the many attractions to be found off the course, I have grown to prefer it to more traditional "golfing hotspots" such as Portugal and Spain.
Make no mistake about it, Piemonte is a region that is serious about golf.
Located in Italy's north-west and home to the iconic city of Torino, as well as being a haven for food, wine and skiing, Piemonte is one of Italy's biggest regions and features more than 50 golf courses covering a variety of different terrain – from mountainous, elevated layouts to flat courses in the plains surrounding Novara.
With many of them regularly featuring in leading national and European ranking lists, it can arguably be rated as the top golf destination in Italy.
We played four of the leading venues during our visit: Bogogno Golf Resort, Royal Park I Roveri and Circolo Golf Torino – La Mandria (which all feature two 18 courses); and Golf Club Biella – Le Betulle.
Bogogno
First up for the group was Bogogno Golf Resort, which sits close to the beautiful Lake Maggiore and is less than an hour from Milan. I had played both Robert von Hagge-designed layouts in 2017 and it was great to see that they were every bit as good as I remembered.
The Conte course is a par-72 with a design reminiscent of an American-style stadium course, featuring flat sections, large lakes, and wide-open spaces. The neighbouring Bonora course has more of a parkland feel and is a lively design developed over a large hill.
Golf Club Biella – Le Betulle
Sitting in the foothills of the Alps, Golf Club Biella – Le Betulle is a bit off the beaten track but is well worth making the effort to find. Rory McIlroy certainly enjoyed himself when he visited in 2007 as he shot 65 on his way to winning the European Amateur Championship.
Renowned for its beauty, this par-73 parkland course is set in charmingly secluded countryside along the slopes of the Serra Moraine and the design is distinctly English, bearing the trademarks of Newcastle-born architect John Morrison, who built the layout in the 1950s.
The clubhouse boasts a very warm, welcoming members' club vibe too; a great place to chill out and enjoy some delicious Italian food (more on that later) after a round of golf.
Royal Park
Set amidst the glorious setting of La Mandria Regional Park, Royal Park has always been one of the most exclusive golf clubs in Piemonte, with Edoardo Molinari one of its long-standing members (he has a house in the grounds and an academy there).
The Allianz Course was Robert Trent Jones Snr's first course in Italy and opened in 1971.
Boasting stunning views of the Alps, it's easy to see why it is a four-time host of the Italian Open and presents a variety of challenges as it winds its way through a mixture of tree-lined fairways and babbling streams.
The newer Allianz Bank Course was designed by Michael Hurdzan and Dana Fry and transformed the club into a stunning 36-hole venue when it opened in 2006.
Circolo Golf Torino – La Mandria
And then there is Circolo Golf Torino – La Mandria, just a stone's throw from Royal Park and the site for two courses (the Blue and the Yellow).
Unlike his brother, Francesco Molinari chooses to base himself here and, set in a beautiful landscape of woods, streams and lakes, and with a premium on accurate approach play, it's easy to see why.
As Dodo said when we asked him about his brother's biggest strength on the course, Francesco likes to "throw darts" with his irons. If only I had been able to chuck a couple myself during my round!
So the golf is pretty good, but what is Piemonte like away from the fairways?
Well, as you would expect from a country that is famous for its history, culture and gastronomy, there are a plethora of attractions and experiences to keep golfers busy, many based in and around Torino.
Unsurprisingly given its Italian location, Piemonte enjoys a reputation as a culinary paradise and the options to experience its cuisine are endless, from booking a table at one of the 44 Michelin-star restaurants to soaking up the atmosphere in a local café or wine bar and sampling one of the many full-bodied wines, truffles, meats and exquisite cheeses.
I usually return from Italy a notch or two looser on the belt than when I arrived but, when in Rome (or in this case Torino) and all that…
More than 50 museums can be found in the streets of Torino and the city's Automobile Museum, complete with an impressive collection of Ferraris, is well worth a visit. I'm not a massive petrolhead, but I found our afternoon tour of this place fascinating.
With its location close to the Alps, Piemonte is probably more of a seasonal golf destination rather than a winter sunspot. It also may not be the answer if you're looking for a 'lads' trip abroad but if you want to combine outstanding golf with the chance to experience a more sophisticated vibe off the course, this is definitely a break for you.
Pasta, pizza and the occasional par; what's not to like?
Get the Golf Monthly Newsletter
Tips on how to play better, latest equipment reviews, interviews with the biggest names and more.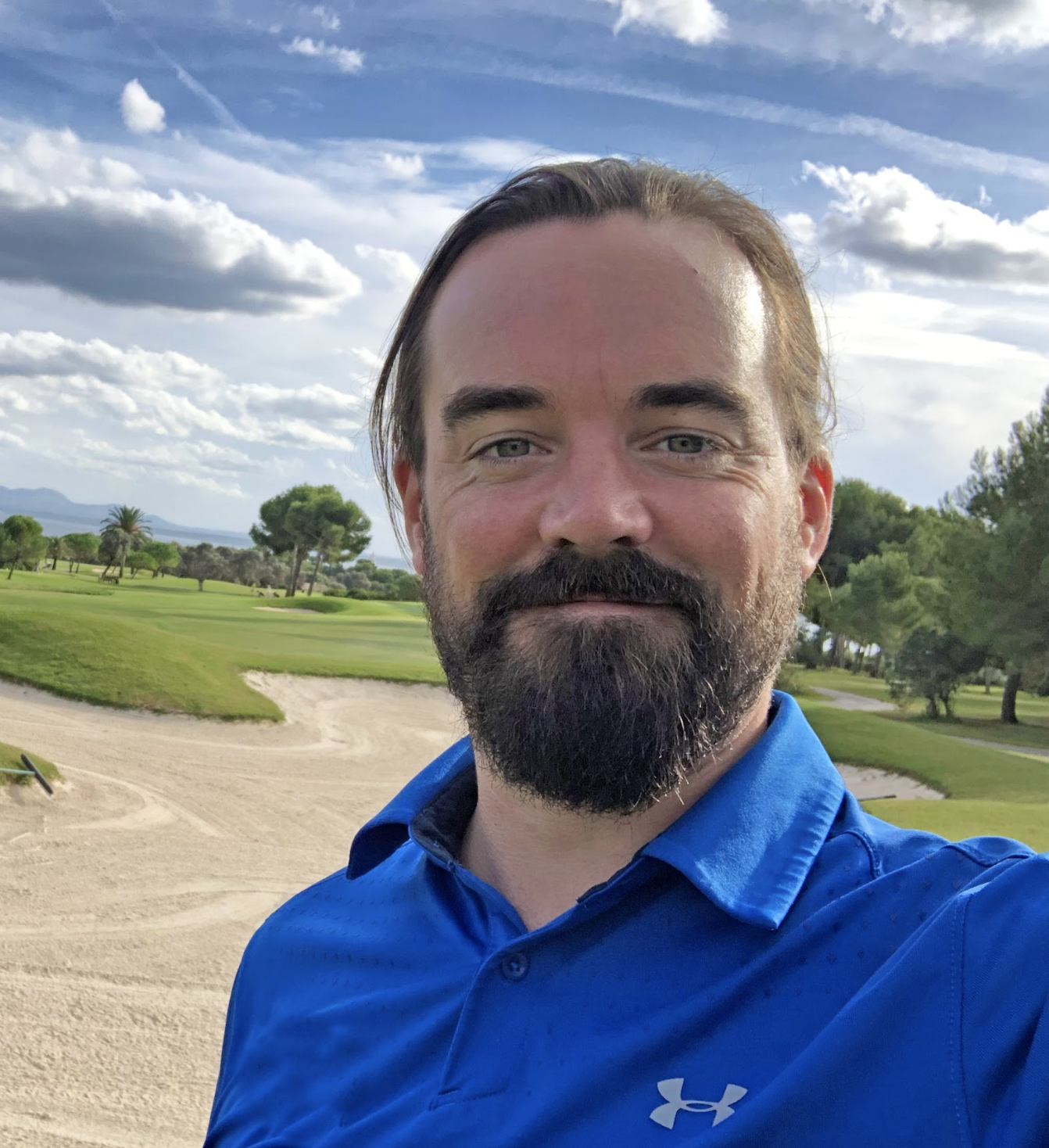 Rory is a single figure handicap who has spent over a decade working in the golf travel industry as a content creator and a specialist destination videographer and presenter.