The Players Championship Past Winners
The Past Champions from golf's '5th major'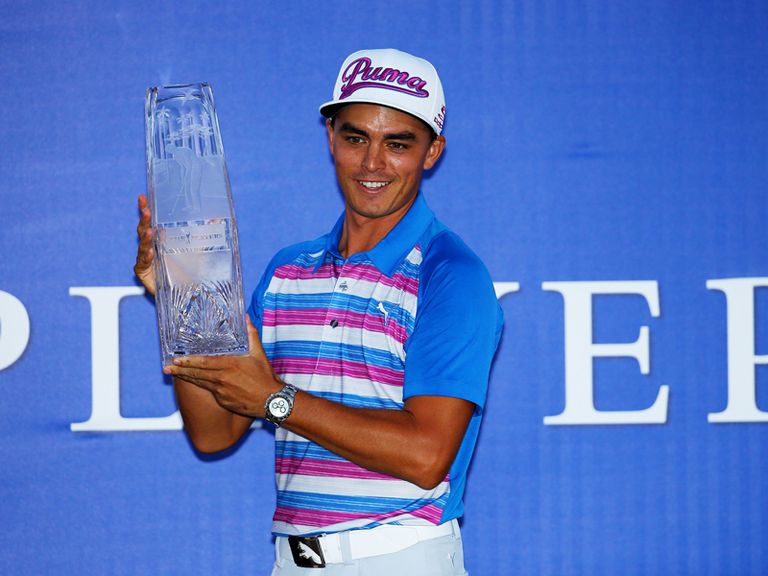 (Image credit: Getty Images)
By Tom Clarke
The 2016 and 35th Players Championship begins on 12th May at the famous TPC Sawgrass.
Players Championship Past Winners
The 17th at TPC Sawgrass: Golf's Scariest Hole?
Last year's Championship was won by Rickie Fowler who played the last six holes in six-under-par to get into a play-off with Sergio Garcia and Kevin Kisner.
Fowler won on the second-extra sudden death hole over Kisner with a stunning birdie on the par-3 17th.
Here are the past champions of this century, including Tiger Woods and Phil Mickelson:
The Players Championship Past Winners
2015 - Rickie Fowler - 276 (-12)
The Players Championship Past Winners
2014 - Martin Kaymer - 275 (-13)
The Players Championship Past Winners
2013 - Tiger Woods - 275 (-13)
The Players Championship Past Winners
2012 - Matt Kuchar - 275 (-13)
The Players Championship Past Winners
2011 - K.J Choi - 275 (-13)
The Players Championship Past Winners
2010 - Tim Clark - 272 (-16)
The Players Championship Past Winners
2009 - Henrik Stenson - 276 (-12)
The Players Championship Past Winners
2008 - Sergio Garcia - 283 (-5)
The Players Championship Past Winners
2007 - Phil Mickelson - 277 (-11)
The Players Championship Past Winners
2006 - Steven Ames - 274 (-14)
The Players Championship Past Winners
2005 - Fred Funk - 279 (-9)
The Players Championship Past Winners
2004 - Adam Scott - 276 (-12)
The Players Championship Past Winners
2003 - Davis Love III - 271 (-17)
The Players Championship Past Winners
2002 - Craig Perks - 280 (-8)
The Players Championship Past Winners
2001 - Tiger Woods - 274 (-14)
The Players Championship Past Winners
2000 - Hal Sutton - 278 (-10)