British Open vs The Open: Perhaps they're right...
We debate one of the pettiest arguments in golf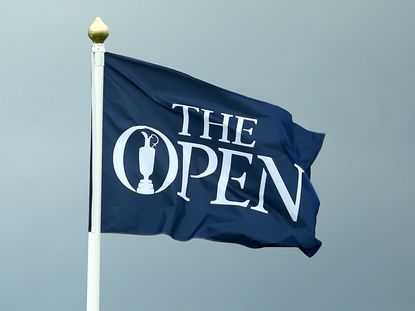 (Image credit: Getty Images)
Get the Golf Monthly Newsletter
Thank you for signing up to Golf Monthly. You will receive a verification email shortly.
There was a problem. Please refresh the page and try again.
One of the pettiest arguments in golf will kick-off all over again when The Open, or the British Open if you will, tees off at Carnoustie
The Open or the British Open? It's one of the pettiest arguments in golf.
Who would think such an innocent little change in a naming convention could cause such pain and anger among us Anglo-Saxons?
But thinking about it, are those who use it, such as our American media colleagues, really THAT wrong?
After all, our beloved Open Championship, or The Open as it's known by one and all, is not the only open.
Since The Open was established in 1860, it has been followed by the U.S. Open, Scottish Open, Italian Open, Wales Open, French Open, Russian Open, Africa Open, South African Open, Malaysian Open, Indian Open, China Open, Spanish Open, Mauritius Open, Austrian Open and Turkish Airlines Open, among many others.
Expand Open Championship Golf Betting Tips 2019 – Final Round
Open Championship Golf Betting Tips 2019 – Final Round
Who is going to make you some money…
Expand Best Putters
Read our guide on the best putters out…
Expand Best Golf GPS Watches
See our guide to the best golf GPS…
The open minded among you will notice a trend, each of these countries puts its name to its national event, a badge of honour perhaps, or just something to make talking about it that little bit easier.
Now before you bang on about the history and tradition of The Open deserving its own name high above all the other opens, let's turn the tables.
Related: Open Championship Golf Betting Tips
America's third biggest event and major in its own right, the PGA Championship, endures the same fate by us ill-advised Brits, who endlessly call it the 'U.S. PGA'. Talk about hypocrisy…
Perhaps we are just jealous? While Great Britain will always be the Home of Golf, there's no denying that America has more than stamped its mark on our game, hosting three majors, being home to the best American AND European players, and the owner of the most lucrative tour in the world.
It would make some sense then, that hearing The Open referred to as the 'British Open' is seen by many as a step too far in a symbolic fight to hold onto a game we're slowly losing control of.
Golf Monthly Verdict: British Open vs The Open
All things considered, where do we stand on one of the pettiest arguments in sports?
The logic on both sides makes sense. Yes The Open was the first and is by far the most historic, and so should be recognised thusly, but perhaps it's also time we stopped being so ignorant in this global age and think more practically, something they didn't need to worry back in 1860 when thinking of a name…
At the end of the day, it's hard to think an American has ever uttered 'British Open' as a sign of disrespect, and so we for one will allow them to continue with their practical naming convention without so much as a complaint.
Get the Golf Monthly Newsletter
Tips on how to play better, latest equipment reviews, interviews with the biggest names and more.
Jake O'Reilly specilaises in equipment coverage, and joined the Golf Monthly team in 2013. Before this he graduated from the University of Huddersfield with a Sports Journalism and Media degree, and worked at a number of British golf magazines. Follow Jake on Twitter
@jake0reilly