Mizuno S18 Wedge
Will Mizuno's new S18 wedge be the saviour your short game has been waiting for?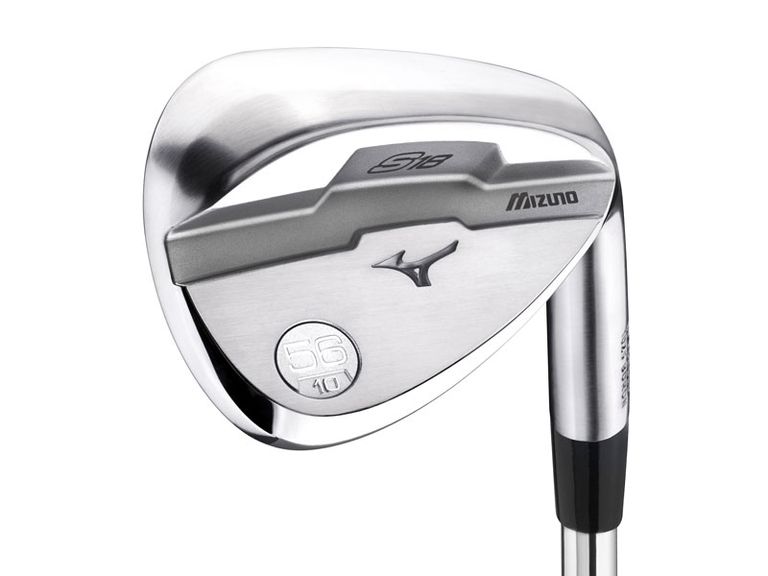 The S18 is an impressive overall wedge package. Added heel and toe relief in the higher lofts improves the versatility while the wide sole just adds a touch of forgiveness through impact. The feel is mid-to-soft but noticeably solid and stable on full shots. Add in the 46-62˚ loft and bounce options and the S18 is as comprehensive as it is impressive in performance.
Reasons to buy
+

Pleasing address aesthetics combined with ample versatility and consistent spin. Repeatable trajectory makes distance control on pitch shots much easier.
Reasons to avoid
-

Chrome finish does provide unwanted glare from the sun from certain angles.
By Joel Tadman
Mizuno S18 Wedge Review - Technical Editor Joel Tadman gives his verdict are testing the Mizuno S18 wedges out on the course and on the GC2 launch monitor
Mizuno S18 Wedge Review
Aimed At These wedges are aimed at a wide spectrum of golfers that enjoy a blend of soft feel, control and versatility.
Key Technology Replacing the S5, the S18 wedges are very much progressive, loft-specific designs. The lower lofts used for full shots incorporate narrower and deeper Quad Cut Grooves as well as a lower CG while the higher lofts feature wider and shallower grooves as well as a higher CG for more consistent levels of spin.
The S18 wedges are Grain Flow Forged with Boron-infused into the steel to enhance groove durability. The Black IP finish is designed to wear away gently over time to reveal the durable chrome beneath.
How we tested We were given a 51 and 58° in both the chrome and black IP finishes respectively and tested them over a prolonged period on the course.
Looks The S18 is a touch smaller than the S5 but still generous in size and still has a rounded, tear drop profile.
The sole is generous in width and overall they're classy and premium in appearance. The chrome finish does produce unwanted sun glare from certain angles.
Control The level of spin we experienced on well-struck chips and pitches started mid-to-high and didn't really drop off over time. There was a nice zip on the second bounce, even from bunkers, and a consistent trajectory on full shots.
GC2 testing showed spin was around what we would expect from a new wedge, not exceptionally high but more importantly it was very consistent, even on slight mishits, which should make the behaviour of the ball on the green when it lands easier to predict.