Cleveland CBX Wedge
How would Cleveland's new wedge offering go down in our hands?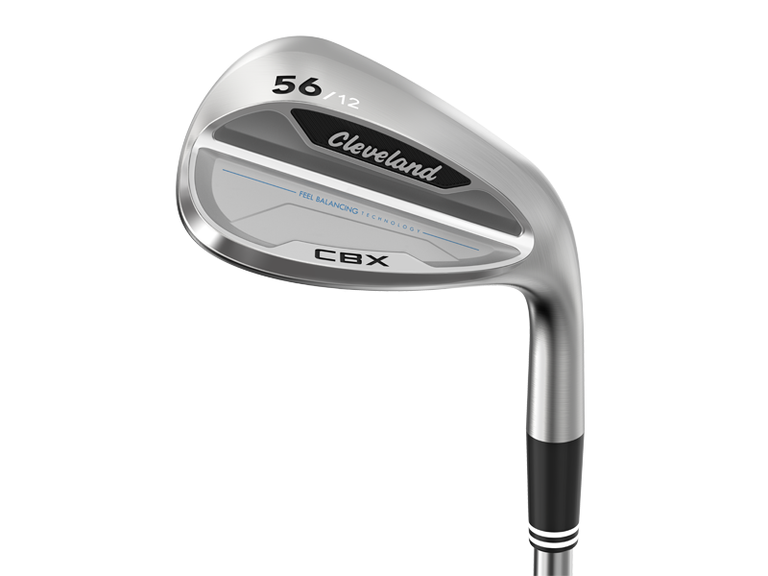 The CBX wedge was a great all-round package. It inspires confidence without looking clunky, offers a soft feel, excellent control and high levels of forgiveness through the turf. The wide sole helps in bunkers, while the narrower heel section allows the face to be opened slightly. Very impressive in all areas of short game performance.
Reasons to buy
+

Exceptional stability and spin control with a surprising level of feel and versatility
Reasons to avoid
-

Players who prefer low bounce may be left wanting
By Joel Tadman
Cleveland CBX Wedge Review - Golf Monthly's Cleveland CBX Wedge Review, a wedge designed for golfers that play cavity back irons
Cleveland CBX Wedge Review
Key Technology Cleveland say the CBX wedge is more forgiving than a blade-style wedge thanks to its cavity back design, while maintaining short game versatility. It features the same Rotex Face seen on the Cleveland RTX 3 wedge that helps produce more spin for enhanced greenside control.
A Dual-V Sole Grind and progressively wider sole from heel to toe aids forgiveness through the turf and on bunker shots turf. Feel Balancing Technology, where the CG is positioned closer to the centre of the clubface, improves feel, clubhead stability and distance control. It comes with the new Dynamic Gold 115 shaft, a lighter and softer wedge shaft offering.
Aimed At The CBX wedge is aimed at the 84 per cent golfers that already play cavity back irons.
How we tested We took the 56˚ model to our local short game practice area, hitting a variety of lengths of shot from different lies using premium balls to assess control, flight and feel.
GM REVIEW
Looks The CBX will be larger than most wedges on the market but still has an appealing profile that isn't too round or has too much offset - inspiring confidence without looking chunky.
Feel/Sound This wedge feels solid and stable from a large area on the face and is surprisingly soft for this type of design. It doesn't sound especially 'clicky' and while it's not quite as soft as a forged or muscleback wedge, it's not far off at all.
Versatility The wide sole makes the CBX wedge ideal for diggers who hit down a lot on the ball while the narrower heel section allows the clubface to be opened up for more high-tariff shots if the situation demands.
Performance It's often said that wedges that make up part of a cavity back iron set lack any real versatility. The CBX is very different. Plenty of thought has gone into its design to help golfers hit a variety of shots while the lighter swing weight makes the transition from your pitching wedge more seamless. The level of control is up there with any wedge I've tested and the wide sole and V-shape design in both directions makes them almost unduffable.
I'd prefer a little less bounce (only one bounce option is available) and the flight on full shots was a touch high, but for the majority of golfers, the sole shaping will work well on both full shots, pitches and chips. The progressive profile, moving from more iron like in the low lofts to more rounded in the higher lofts, will increase confidence.