Blind golfer records hole-in-one
A blind golfer has achieved the remarkable feat of scoring a hole in one during a round last week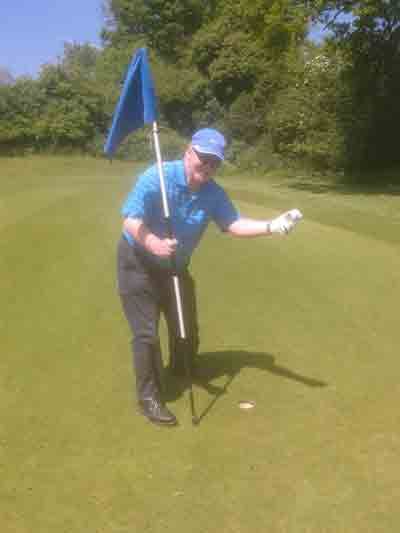 A blind golfer has achieved the remarkable feat of recording a hole-in-one.
Arthur Aston, from Kinver, Stourbridge, was playing at Cleobury Mortimer Golf Club in Shropshire when his tee-shot on the par 3 8th found its way into the cup.
Arthur became blind in his 60s after being a regular player for many years and was never able to notch a hole-in-one when fully-sighted.
Sensationally, three other hole-in-ones were recorded at Cleobury Mortimer the very same week.
Had a Hole In One Recently? Join our Hole-In-One Club
Roy Chapman, a member at Cleobury Mortimer Golf Club, was 'buddying' the non-sighted player and described the event as "a remarkable experience".
Blind Golf is a growing phenomenon, with The England and Wales Blind Association a founding member of The International Blind Golf Association, which now has 13 members around the world.
For golfers like Arthur, the ultimate dream would be to represent their countries in the annual Auld Enemies Cup - a Ryder Cup style competition between England and Scotland's disabled players.
Lewis was a freelance writer for Golf Monthly in 2013.