Odyssey Red Ball Putter Revealed
Odyssey's unique red ball system helps perfect your putting set-up position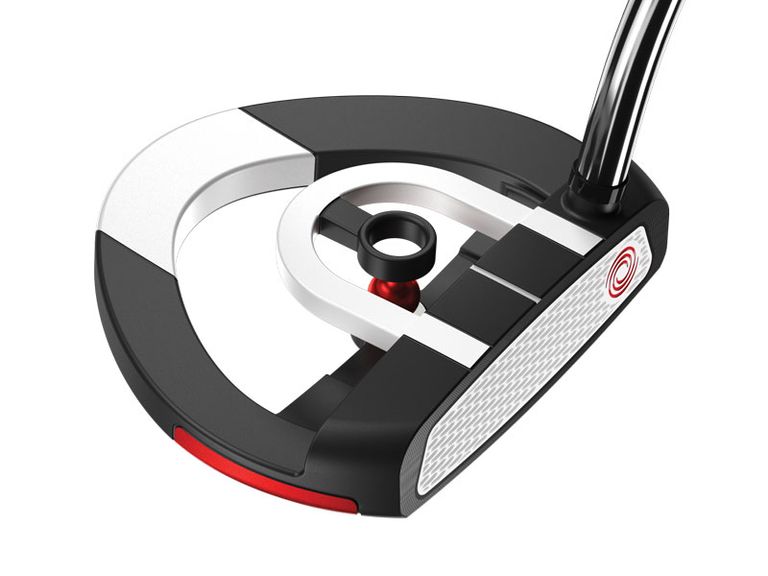 By Joel Tadman
Odyssey Red Ball Putter Revealed - Odyssey's unique Red Ball putter is said to help get the perfect putting set-up position every time
Odyssey Red Ball Putter Revealed
In the new Red Ball putter, Odyssey looks to have created a unique mallet design that helps improve two critical areas that influence a repeatable putting stroke - correct set up and alignment.
Facing up from the sole of the putter is a red ball, as the name suggests. Suspended above this red ball, attached to the white piece on the topline, is a black circle.
The goal at address is to have the red ball positioned inside the black circle when you stand over the ball for a putt. Odyssey says this will aid the consistency of a golfer's set-up position, as well as improving alignment.
If the red ball appears too high in the scope, the golfer knows that his or her eyes are too far outside the ball. Conversely, if the Red Ball is low in the scope the eyes are too far inside the ball/putter.
This concept also works laterally left and right, so if the red ball is too far left of the circle then the eyes are positioned too far in front of the ball/putter and vice versa.
The black and white framing from Odyssey's Versa high-contrast alignment helps square the face and also position the ball centrally on the face for better strikes.
The Red Ball putter also features Odyssey's White Hot RX face insert, promoting premium sound, feel and roll off the face.
Forgiveness on off-centre hits comes from the weight taken out of the centre of the head and redistributed to the perimeter. This drives up the MOI (resistance to twisting) significantly for more consistent ball speeds and directional control.
The Odyssey Red Ball putter is available in right and left-handed models, with DFX grip as standard and in lengths 33", 34" and 35", with an RRP of £169.