What Is The Highest Golf Handicap?
What is the highest golf handicap? Thought it was 54? Well think again...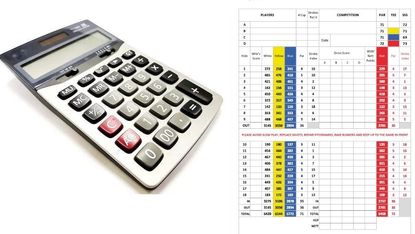 (Image credit: Golf Monthly)
Highest Golf Handicap
The highest golf handicap that a player can get changed with the introduction of the World Handicap System (WHS). Under the WHS golfers are given a Handicap Index which is "a measurement of a player's potential ability on a course of standard playing difficulty." This Handicap Index – which is nothing to do with stroke index incidentally – is then used to calculate the number of shots that a golfer gets at a specified course according to that particular course's playing difficulty. These number of shots is the Course Handicap that a golfer gets for that round.
The maximum Handicap Index is 54 for men and women. But the handicap a player gets at a course does not have to equal the Handicap Index. Instead a calculation based upon the Handicap Index and the difficulty of the course gives a player their Course Handicap.
The two measurements of the course's difficulty which are relevant to this calculation are its Course Rating and Slope Rating. Course Rating is simply the score it is reckoned that a scratch golfer should make round the course. As such, it is normally very close to the par of the course, but need not be.
The difficulty of the course is expressed by its Slope Rating, with each set of tees at a course having their own rating. Slope Ratings range from 55 to 155, with the higher the rating the harder the course, with 113 considered to be the norm.
Examples of golf courses that have a 155 slope rating are the Albatros Course at Le Golf National, which hosted the Ryder Cup in 2018 and the Ocean Course at Kiawah Island, which hosted the 1991 Ryder Cup.
How many shots a player gets at a course, that is to say a player's Course Handicap, is then determined by this formula: Handicap Index x Slope Rating/113 + (Course Rating - Par).
Thus, for example, if a player with a 54 Handicap Index were to play the Ocean Course at Kiawah Island from the Championship tees then their handicap would be: 54 x 155/113 + (79.1 - 72) = 81.1

Contributing Writer Golf courses and travel are Roderick's particular interests and he was contributing editor for the first few years of the Golf Monthly Travel Supplement. He writes travel articles and general features for the magazine, travel supplement and website. He also compiles the magazine's crossword. He is a member of Trevose Golf & Country Club and has played golf in around two dozen countries. Cricket is his other main sporting love. He is the author of five books, four of which are still in print: The Novel Life of PG Wodehouse; The Don: Beyond Boundaries; Wally Hammond: Gentleman & Player and England's Greatest Post-War All Rounder.