Team Mongolf: From Goodwood to Mongolia...
Team Mongolf are travelling to Mongolia to raise money for charity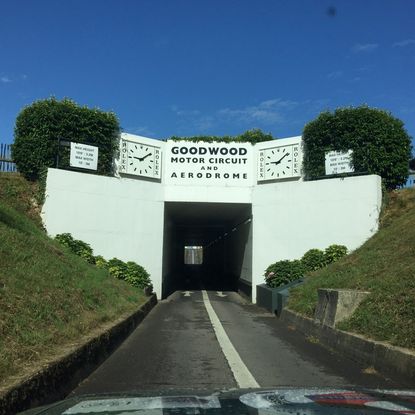 Two golfers are travelling from England to Mongolia to raise money for charity.
While Paul Dunne's journey from relative unknown to potential Open champion was well underway on Sunday, a very different type of journey was getting underway at Goodwood Racecourse.
Patrick Colquhoun and Anthony Millet have formed Team Mongolf and were preparing to start the Mongol Rally 2015, a trip that traditionally sees drivers travel to Mongolia in an unsuitable car without technology to guide them.
However, Patrick and Anthony are attempting the journey in order to raise money for charity and will drive from Goodwood to Mongolia, playing golf in every country they pass through.
The duo will travel through 18 countries in a 1986 Porsche 944 in their quest to raise money for Broomwood in Ethiopia.
The charity have built a school, St George's, in North West Ethopia and offer free education, meals and health checks for disadvantaged children.
Patrick and Anthony have already met their target of £25,000 and set off on their journey yesterday.
The proposed route will see them travel around 11,000 miles, passing through Europe before reaching Iran and eventually Turkmenistan, where they have yet to locate a golf course on which to play.
Yesterday, Patrick and Anthony took the ferry from Dover to France and arrived in the French village of Remingham.
Their first round took place at the Golf Cote d'Opale, where they encountered patchy greens and narrow fairways.
The next stop will be in Germany, where they will play a course in Stuttgart. To keep up to date with Patrick and Anthony's journey, follow their blog and check out their Facebook page.
Will Medlock graduated from UEA with a degree in Film and Television before completing a Masters in Sports Journalism at St Mary's in London. Will has had work published by The Independent and the Rugby Paper.