Five of Clubs golf game explained
This golf game limits players golf bags to only five clubs of their own choosing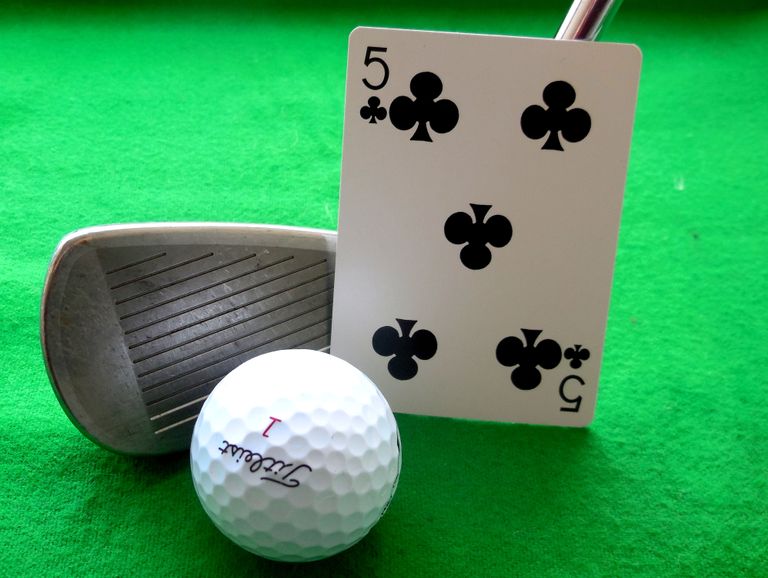 (Image credit: Picasa)
Golf Monthly Newsletter
Golf tips and expert instruction, golf club reviews and the latest golf equipment.
Thank you for signing up to Golf Monthly. You will receive a verification email shortly.
There was a problem. Please refresh the page and try again.
This golf game is also known as Five Club Challenge, and requires players to complete rounds using only five clubs of their choice
Five of Clubs is a golf game which involves each player only being allowed to use five of the clubs in their bag. It is also known as Five Club Challenge.
It is up to each player to choose which five clubs to carry. (Well, technically they can carry as many clubs as they like - all that they have to do is to nominate before the round which five clubs they will use).
In some variations of the format, all competitors are allowed to use a putter in addition to the five clubs. But the more common format is that five clubs is the maximum and so if a player wants to use a putter - and with five clubs allowed, it is hard to see why they would not - then this comes out of the five-club allocation.
Typically players select among their quintet a club to drive with (normally the driver itself, but sometimes a 3-wood or a hybrid are picked instead depending on the length and nature of the course), and a putter.
They then complete their set with a wedge of some sort, and two irons probably about three clubs apart, such as a 5- and 8-iron.
Another game that requires players to use fewer clubs than usual is Pick Up Sticks, but in Five of Clubs the players have control over which clubs they can use.
The advantage of these games as a training aid is that it teaches players to play different shots and to improvise, thereby developing a sense of feel. It can also force players to devise new tactics to play a hole, to see landscapes differently.
The Five of Clubs golf game can be played as either a medal or Stableford or matchplay competition.
I have a particular current fondness for Five of Clubs as sitting in the corner of my sitting room is a case of wine, a prize for wining such a competition. It was a three-man Stableford one, with best two scores to count of each hole. My contribution was minimal to our team's triumph.
We were led to victory by our high handicap lady captain, who scored most of our points. She remarked afterwards "For me, this is the ideal format as I can only play about five of the clubs in my bag anyway."
I make no comment on her self-depreciating analysis, but merely put forward the notion that this is a format which may give more limited golfers a rare boost.