Golf Blog: Fedex Cup Fan
Nicholas Gamble describes in this golf blog why he is a fan of the Fedex Cup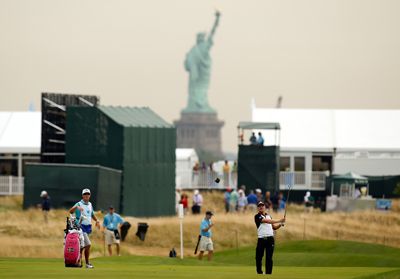 Get the Golf Monthly Newsletter
Thank you for signing up to Golf Monthly. You will receive a verification email shortly.
There was a problem. Please refresh the page and try again.
Golf Blog: Fedex Cup Fan
The FedEx Cup playoffs have started this week, and it is safe to say that they still a topic which divides opinion.
And, having read my fellow GM Blogger Lewis Pacelli's post this week about the downsides of these events, I have to say I respectfully disagree.
Although the points system is confusing and does seem a little wrong, in my opinion the Playoffs are a great idea.
They bring together the world's best players at a time that would otherwise see a massive lull in high quality golf.
With the Majors out of the way, the season needed events that would give the back end of the golfing calendar real significance to the games brightest stars.
And what is wrong with rejuvenating the end of the season?
As for the money, I do agree that it is a bit over the top and is definitely the driving force behind the world's best taking part.
But, I am not sure this is a bad thing.
Even if they are there just for the money, it gets them on the tee. The public get to see the players they want to see perform, at a time of year when they probably wouldn't otherwise.
And if they did it would be in exhibition matches with big price tags but no real prize.
The playoffs will likely never have the prestige, tradition and respect that make the Majors the big draw. And rightly so.
But this means that the next best motivator has to be used.
To argue about the money that sportsmen and women receive in any of the major sports is a bit of a moot point.
Yes, they don't need the money, but it does add something to the events in that it replaces the prestige and tradition that makes winning the Majors so special.
I for one and looking forward to watching the game's best compete, even if it is only for money.
Get the Golf Monthly Newsletter
Tips on how to play better, latest equipment reviews, interviews with the biggest names and more.
Nick was a freelance writer for Golf Monthly from 2012 to 2014.