Golf Blog: It's All About The Money
Lewis Pacelli gives his opinion on the FedEx Cup playoffs in this golf blog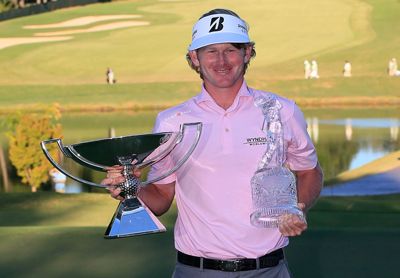 Golf Monthly Newsletter
Golf tips and expert instruction, golf club reviews and the latest golf equipment.
Thank you for signing up to Golf Monthly. You will receive a verification email shortly.
There was a problem. Please refresh the page and try again.
Golf Blog: It's All About The Money
The FedEx Cup Playoffs begin this week as the top 125 players in the rankings embark upon Liberty National for The Barclays.
A $10 million bonus is up for grabs for the overall winner after the 4 tournaments and I am struggling to decide whether it is an utterly pointless or positive end to the season.
For starters, that extortionate amount of money is ludicrous and there is not one sportsman in the world who warrants a paycheck of that size.
While there is still confusion surrounding the points system that will baffle us throughout the next 4 weeks.
Last year Rory McIlroy won 2 of the 4 playoff events and came T10 at the Tour Championship, but didn't win the big money.
I am aware the rules state that if you are in the top 5 of the FedEx rankings and win the final event, then you will be stinking rich after (confused?).
It just feels like a lot of media hype - 'destiny lies in the hands of the top 5'.
Is this not all a way to rejuvenate the end of year tournaments and generate easy income?
These events are not majors and do not deserve more sponsorship money and recognition that the PGA, media and Tim Finchem give them.
At the end of the day, the only reason the top players are even there is because of the money - not that they need it.
Whilst the majors, WGC events and Players Championship attract the cream of the crop because of prestige and trophies, these end of year stereotypical American playoffs are all about the dollar.
Admittedly, if it were not for the cash, we would not be seeing the elite playing a huge amount over the coming months.
It may be a good way of getting them all in the same field but I am not sure how necessary they really are.
Until I have seen this playoff 'excitement' at firsthand I will not give in to the sideshow.
Lewis Pacelli writes for Down the 18th "Golf Betting and Opinions from a young perspective" (opens in new tab)
Lewis was a freelance writer for Golf Monthly in 2013.