Rochester and Cobham Park Course Review
Just moments from a busy motorway, Rochester and Cobham Park is a wonderfully secluded oasis - Rob Smith reviews the course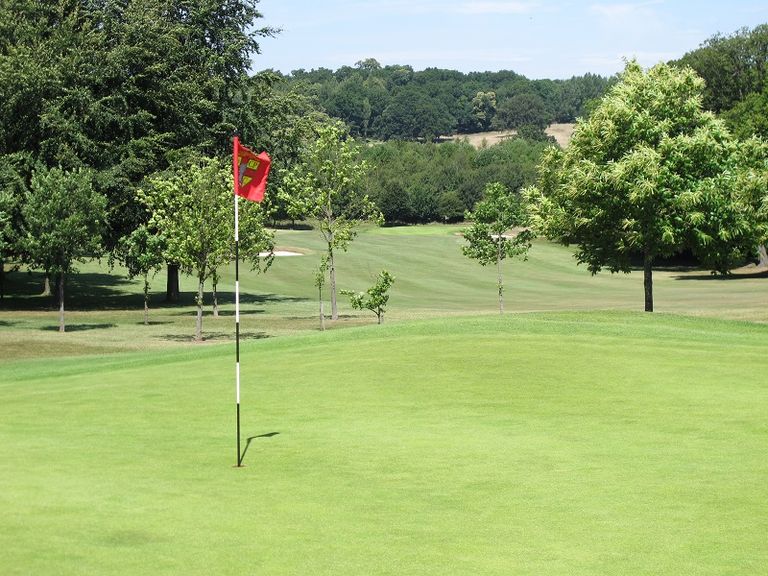 Just moments from a busy motorway, Rochester and Cobham Park is a wonderfully secluded oasis - Rob Smith reviews the course
Rochester and Cobham Park Course Review
For rather unclear (and possibly non-existent) reasons, despite having played all of Kent's better-known courses and knowing that it had hosted Open Qualifying following a major course upgrade nearly 20 years ago, Rochester & Cobham Park was missing from my golfing CV until last Summer.
As I headed down the busy M2, I wondered whether the proximity of the traffic would be an issue. Happily, I had absolutely nothing to worry about. The unusually long and private access road generates a real feeling of anticipation as you approach the large clubhouse overlooking the scenic and surprisingly peaceful course.
The opening loop of three holes consists of a tough par 4 which plays a little longer than it looks, the shortest hole on the course, and a well bunkered par 5 that may offer you the chance to get ahead of the game.
The 4th is a beautifully framed, tree-lined and potentially driveable par 4, and the par-5 5th takes you out to the most easterly part of the course.
There is an inviting drive at the next, a sweeping dogleg right where long and left is good, and the outward half concludes with another tough two-shotter to a narrow green.
The back nine begins with a very long par 5 where you can really open the shoulders and a short hole back in the opposite direction.
I was very taken with the SI1 12th which skirts round some trees as you work your way up to an excellent green site.
Another fine pair of par 4s follow this, a dogleg right and an attractively bunkered two-shotter where a pair of fives will probably be a more common occurrence than two pars.
At the 15th there is a rare on-course encounter with a traffic-control system - very sensible - and it is also arguably just as tough as the 12th as the approach requires a long carry up the slope to a very well-protected green.
The longest par 3 at sixteen is followed by the short but tricky drive-and-pitch 17th, and the round concludes with another testing, slight dogleg to the left and a large green overlooked by the clubhouse - a suitably strong finish to a strong course.
It took me way too long to get round to visiting this lovely course which I enjoyed including in my recent Golfer's Guide to north-west Kent, and I plan to make up for lost time by returning to play there again this Summer.
Rob Smith has been playing golf for over 40 years and been a contributing editor for Golf Monthly since 2012 specialising in course reviews and travel. He has now played well over 1,100 courses in almost 50 countries. Since travel restarted in May 2021, he has played around 80 different courses, more than 40 for the first time. This includes 21 in 13 days on a trip to East Lothian in October. One of his main roles is helping to prepare the Top 100 and Next 100 Courses of the UK&I, of which he has played all but 10. Rob is a member of Tandridge Golf Club in Surrey where his handicap hovers around 16. You can contact him at r.smith896@btinternet.com