Enniscrone Golf Club: Dunes Course Review, Green Fees, Tee Times and Key Info
The surprisingly under-the-radar beauty at Enniscrone Golf Club is blessed with some of the finest dunes in Ireland and is extremely scenic with exciting twists and turns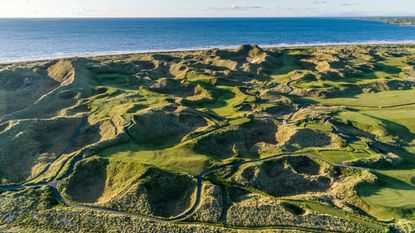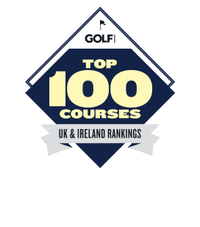 (Image credit: Getty Images)
Enniscrone Golf Club Key Information
Swipe to scroll horizontally
| Header Cell - Column 0 | Header Cell - Column 1 |
| --- | --- |
| Address | Enniscrone, County Sligo, Ireland |
| Phone | 00353 96 36297 |
| Website | enniscronegolf.com |
| Email | info@enniscronegolf.com |
| GFs | €175 |
| Visitor Times | Welcome at all times subject to booking |
| Par | Men 73, Women 73 |
| Slope | White/M 122, Red/W 127 |
| Opened | 1974 (originally founded 1918) |
| Architect | Eddie Hackett |
Enniscrone Golf Club Dunes Course
Golf Monthly Verdict
This is one of the less well-known courses in the Top 100, particularly for those who haven't visited the area. This is a shame, as the holes in the dunes - which is most of them - provide a brilliant adventure and are extremely attractive. The peninsula/riverside setting is absolutely lovely and this is one of the most joyous courses in the Ireland.
Reasons To Play Enniscrone
– Some of the most thrilling and attractive holes in the Top 100
– A blend of holes that run alongside water and others in the wildest dunes
– A chance to get one-up on those who haven't even heard of it!
Rankings
UK & Ireland Top 100 Golf Courses 2023/24 - 92
Eddie Hackett was an innovative golf course designer and at Enniscrone Golf Club he created a course that is both visually exciting and very thrilling to play. It was he who took what was an unassuming 9-holer and expanded it into a brilliant and invigorating safari of discovery through the sand. This fabulous site is roughly midway between Carne and County Sligo, together with which it makes up three of the very best golf courses in Ireland.
Hackett has used the dunes to maximum and very dramatic effect, while some years ago Donald Steel added a further nine at the same time as making greater use of the dunes for the main 18. More than many links courses, it is almost packed with variety with five par 5s that work their way through the sandhills or along the lovely shore. It is also one of the most photogenic links in the Top 100 with plenty of views to enhance an already very engaging game of golf.
Arguably, it is this rugged beauty that is the star of the show at Enniscrone because no matter how you play, it really is the kind of course where just the walk through towering dunes, surrounded by estuary and sea, will keep you happy. Immediately following a deceptive opening drive into an area that makes the first hole on the Old Course at St Andrews look tight, the routing heads into, then along, then out of, and finally back through the dunes. There is real strength in depth with plenty of stand-out holes such as the 9th along the estuary and the exciting back-to-back short par 4s at the 12th and 13th.
Unless the wind is being particularly friendly, the 15th is such a tough par 4 that its allocation as stroke index 1 simply doesn't do it justice, and the view back down the hole at the lovely par-5 16th from beyond the green is sublime. Promoted from the Next 100 back in 2017, this is a superb and extremely enjoyable course that seems to delight everyone lucky enough to play here.
What The Top 100 Panel Said
Enniscrone has lost its hidden gem tag and its popularity is growing. It's great to see this, along with the continued improvements to the course and facilities. I am booked in already for a visit next year and I can't wait to play it again.
A course you would gladly return to year after year and would recommend to anyone in a heartbeat. Twelve great holes in the dune system, perfectly framed, and six other holes to give some sort of respite for the people who play it week in week out. If all 18 were in the dunes, it would be top 8-15!
This is a demanding but fair course with some of the finest dunes complexes in the country. Possibly sits a little bit under the radar at present. Crisply struck iron shots are well rewarded. My first visit for about 17 years, can't wait to go back again.
Enniscrone Golf Club Location
Enniscrone Green Fees
Swipe to scroll horizontally
| | | |
| --- | --- | --- |
| Dunes Course | €175 | Row 0 - Cell 2 |
| Winter Rates | Contact Club for details | Row 1 - Cell 2 |
| Row 2 - Cell 0 | Row 2 - Cell 1 | Row 2 - Cell 2 |
Enniscrone Golf Club Dunes Course scorecard
Best Courses Near To Enniscrone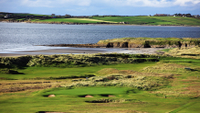 The opening three holes at this Harry Colt design only hint at what is to come, as you then then head out over a spectacular dunescape packed with golfing delight. The views are outstanding, and at the far end, especially from the 9th round to the 13th, you feel as though you are in a different world.
Beautifully sited on the County Mayo coastline, the newer Kilmore nine holes have now fully merged with the more spectacular nine of the original Hackett Course to create the Wild Atlantic Dunes. Thrills, beauty and drama are present all the way.
Places To Stay Near Enniscrone
Ocean Sands Hotel - Book now via Booking.com
The hotel enjoys spectacular views of Killala Bay, Enniscrone Pier and the Valley of Diamonds. With the hotel's new dinner package you can enjoy breathtaking views of the beach from the back garden.
The Lodge, Ballina - Book now via Booking.com
A short drive away in Ballina, The Lodge offers accommodation with free WiFi, free private parking, a seating area in each room with a flat-screen TV and a private bathroom with free toiletries, a hairdryer and shower.
Enniscrone Golf Club Gallery
Image 1 of 5
Historical Top 100 Rankings UK&I
2023/24 92
2021/22 95
2019/20 93
2017/18 94 New Entry
Frequently Asked Questions
Where is Enniscrone?
This beautiful course is just to the west of a small coastal town in County Sligo, Ireland. If you imagine the country as a somewhat misshapen clockface, it's at roughly 10 o'clock.
How many courses are there at Ennsicrone?
There are two courses here, the main one being the Dunes which is extremely appropriately named. The Scurmore 9-holer is on flatter land inside the dunes and makes for an excellent 27-hole day.
Can I get a caddy at Enniscrone?
The club does offer caddies, all of whom are members of the club and who therefore have great experience of the course and its intricacies and idiosyncrasies.
Rob Smith has been playing golf for more than 40 years and been a contributing editor for Golf Monthly for over ten years, specialising in course reviews and travel. He has now played more than 1,170 different courses in almost 50 countries. Despite lockdowns and travel restrictions in 2021, he still managed to play 80 different courses during the year, 43 of them for the first time. This included 21 in 13 days on a trip to East Lothian in October. One of Rob's primary roles is helping to prepare the Top 100 and Next 100 Courses of the UK&I, of which he has played all but nine. During the 2021-22 review period, Rob has played 34 of the Golf Monthly Top 200. He is a member of Tandridge Golf Club in Surrey where his handicap hovers around 16. You can contact him at r.smith896@btinternet.com.