How To Rate A Golf Course
Rob Smith, who oversees the Golf Monthly Course Rankings, suggests that there are benefits to be gained from learning how to rate a golf course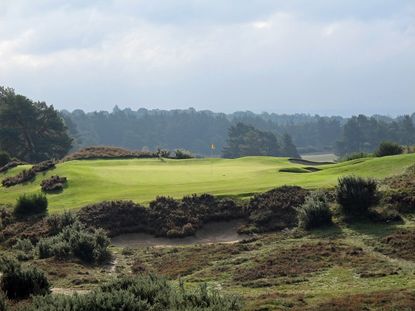 Rob Smith, who oversees the Golf Monthly Course Rankings, suggests that there are benefits to be gained from learning how to rate a golf course
How To Rate A Golf Course
For almost ten years, I have been lucky enough to be closely involved in the preparation of the Golf Monthly Top 100, and now Next 100, lists. I have always loved golf courses, possibly more than the game itself which so often beats you up, but if there is anything I have learnt as a result of this involvement, it is that the more I understand about design and assessment, the more fully I appreciate both courses and the game.
In a recent issue, I argued that there is no such thing as a bad course. On the basis that playing golf beats filling in your tax return or washing the car, I will stick with that view, but I would also suggest that for the real enthusiast, there is something to be gained by carrying out your own, informal course reviews.
The Golf Monthly assessment criteria have evolved with the best courses in mind, but can easily be adapted for use anywhere. The five main areas are quality of design and test, condition and presentation, visual appeal, facilities and experience. Whereas the premier league courses will score well in all five, everywhere you play should hopefully be able to score well in one or more category.
We all have our favourite courses, but by trying to make an objective assessment, we will soon understand why other courses are ranked better or worse in relation.
For the Top 100, the criteria are weighted with the club golfer in mind, but you can re-allocate the marks in any way you want. If you feel that visual appeal is most important, then allocate 50% of the marks to this, and split the remaining half amongst the other four. You can then make your own personal rankings and will understand why you prefer one course to another.
By applying these criteria to the courses that we visit, in a relatively short time we can gain a far better understanding of which courses are better overall, better in specific areas, and better in our personal opinion. And for those who are involved in the running of a club, whether as an employee or on committee, it should be possible to take a realistic view on any potential improvements or changes.
Most often, we simply want to play golf and enjoy ourselves. Sometimes, however, it is interesting to stand back and have a good look at the reasons why we have our favourites. Why not have a look at the Golf Monthly assessment criteria and apply them to the courses that you play.
Rob Smith has been playing golf for more than 40 years and been a contributing editor for Golf Monthly for over ten years, specialising in course reviews and travel. He has now played more than 1,170 different courses in almost 50 countries. Despite lockdowns and travel restrictions in 2021, he still managed to play 80 different courses during the year, 43 of them for the first time. This included 21 in 13 days on a trip to East Lothian in October. One of Rob's primary roles is helping to prepare the Top 100 and Next 100 Courses of the UK&I, of which he has played all but nine. During the 2021-22 review period, Rob has played 34 of the Golf Monthly Top 200. He is a member of Tandridge Golf Club in Surrey where his handicap hovers around 16. You can contact him at r.smith896@btinternet.com.