Graeme McDowell Master the 80 yard pitch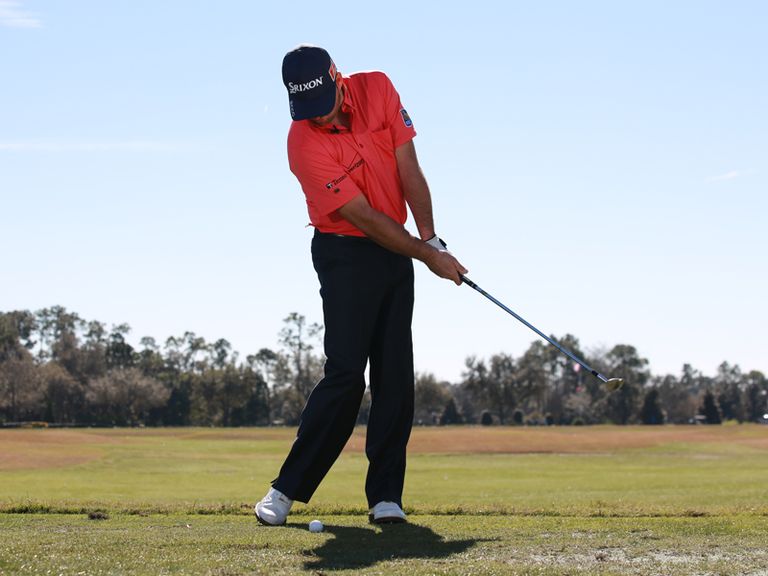 By Neil Tappin
In this Graeme McDowell master the 80 yard pitch shot lesson, the Northern Irishman explains how to hit tricky distances with two different ball flights
People often don't realise that 60% of a professional golfer's practice time is spent hitting shots from inside 130 yards. That's certainly the case for me and having a short game is massive, especially when you are under pressure.
I grew up playig a lot of links golf. With the ground hard and fast, you need to take bounce off your wedges to find a good strike. Nipping the leading edge in tight behind the ball was something I became comfortable with early on, but travelling around the world I have had to learn how to on different courses, like at Lake nona, where you are playing off Bermuda grass and pitching into the grain. I've started to learn that I need to get the bounce interacting with the turf a little better.
Here I'll show you how to play the 80 yard pitch in two different ways - one with a high flight and one with a lower trajectory.
Graeme McDowell Master the 80 yard pitch
I want two ways of hitting this distance: with my 58° wedge I can still spin quite a bit from 80 yards with a chest high swing, which is great for tight or front pins. For a back pin, that 58° shot might spin too much so for that I'll use my 52° wedge.
For the 80-yard back pin, my 52° will do the job, but this is where it becomes a real feel shot. I'm using my eyes to see the distance and to feel the shot. My arm swing probably isn't going to go much past my stomach.
Read Graeme's 100 yard pitch shot lesson
Read Graeme's 120 yard pitch shot lesson
You need to try and keep the rhythm for this shot the same as with all your other pitch shots. This one might take a little more practice, but it is worth getting right to give yourself two ways to hit this yardage.