Golf bunker Rules - essential 'do's and don'ts'
Check out our article and video highlighting the major 'do's and don'ts' in bunkers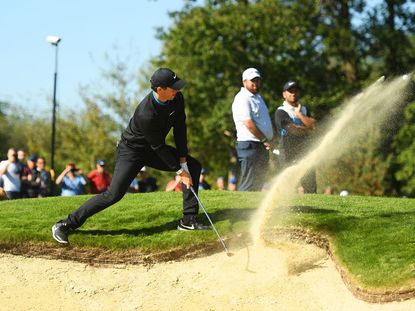 (Image credit: Getty Images)
There are certain things you can and can't do in bunkers. Here we give you the lowdown on some of the essential golf bunker Rules 'do's and don'ts'
There are many hazards on most golf courses - some watery and some sandy. Most golf courses have at least a few bunkers; some have considerably more than others. However many there are where you play, even the straightest of hitters will find themselves in the sand at some stage, so knowing what you can and can't do is essential.
Here are the essential golf bunker rules 'do's and don'ts' for when you find yourself in the sand.
Most golfers know you can't ground your club in a hazard, nor touch the sand with your hand. However, touching or brushing the sand with your club on your backswing is also a breach. All breaches incur a two-stroke penalty in stroke play and loss of hole in match play.
However, if you aren't certain which club you're going to use, and take two or more into the bunker, you may lay the extra clubs down in the sand once you've decided, provided nothing is done to test the condition of the hazard or improve the lie off the ball.
Equally, you can take your bag, or even trolley, in with you, and while that may sound a little silly, on modern courses with vast expanses of sand, it could be a time-saver.
But you'll probably attract comment from other golfers, and suspicious looks from greenkeepers, so while it's perfectly legal, we wouldn't recommend it generally.
If you stumble as you enter a bunker and use a club to prevent yourself from falling, that is fine - there is no penalty.
Finally, there is, since the 2019 revisions, an extra option for an unplayable ball in the bunker. Everything is detailed here: Unplayable ball in a bunker but essentially, if you want to drop the ball back on a line between the unplayable lie and the flag, you can now drop it outside the bunker but this will cost you two penalty shots.
Finally, if sand play still proves an issue despite a sound knowledge of the Rules, you can always check out the Golf Monthly website for a host of bunker play advice from Peter Uihlein and others!
You'll also find more great Rules advice in our dedicated Rules section, with more videos in association with The R&A in the pipeline.
Get the Golf Monthly Newsletter
Tips on how to play better, latest equipment reviews, interviews with the biggest names and more.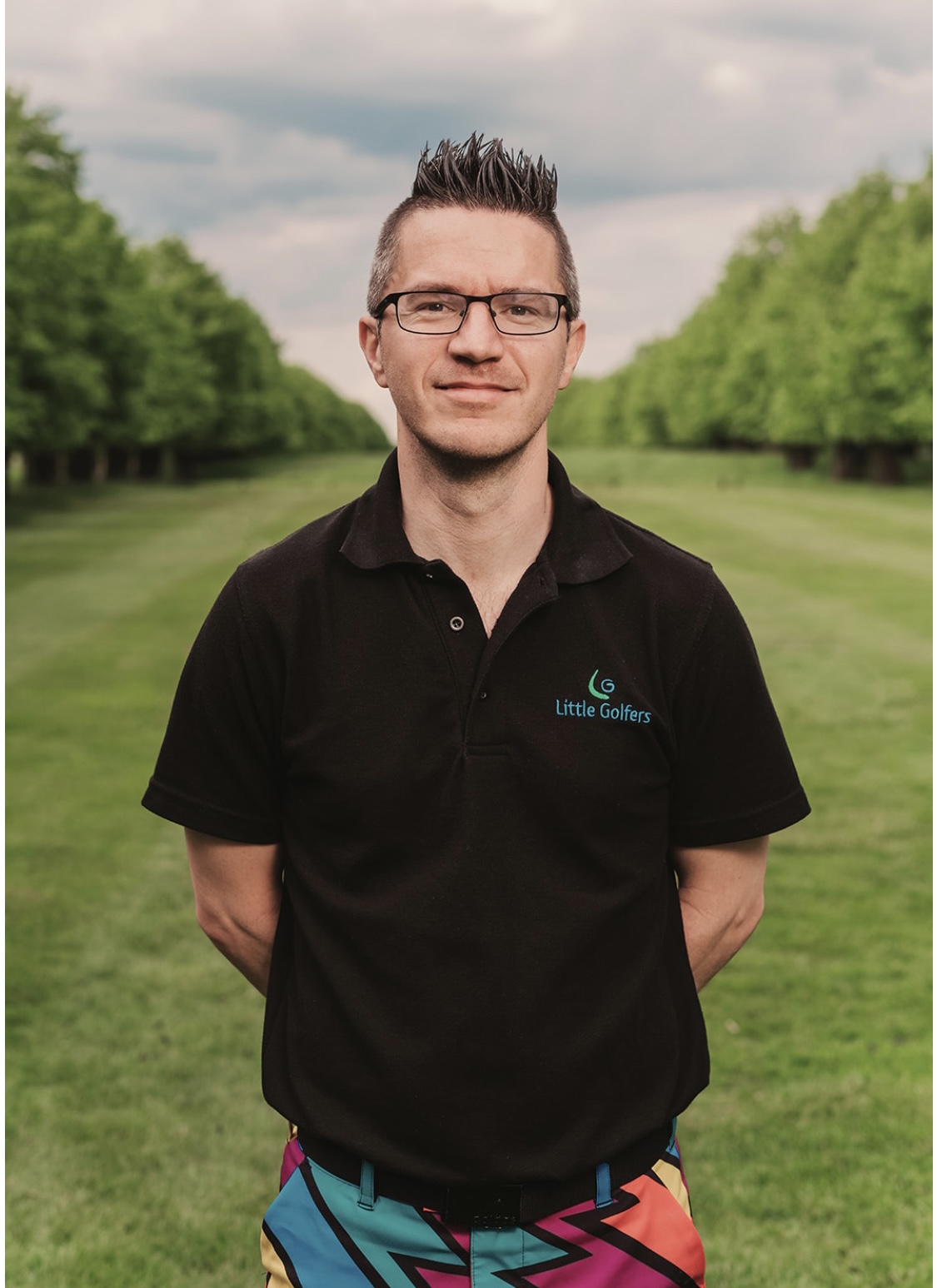 Location: Club Fourteen Golf Studio
Andy has been coaching for over 20 years and he is recognised as one of the very best teachers with children. He is the UK's only Level 2 coach having travelled to the US Kids' headquarters in North Carolina and he works predominantly with children from 4 to 11.
Teaching philosophy:
I need to keep my teaching as simple as possible, and make it as fun. This will ensure the children who come to me for a golf lesson are going to be encouraged, engaged, and given a good experience. Most importantly they will experience the joy of golf and the desire to return week after week.
How to ensure clear communication:
With my groups I keep the ratio to 6:1, so I know I can give every child some attention. When I'm talking to a child or the group, I make sure I have everyone looking at me and most importantly when I'm talking to a child, I get down to their level, so my eye line is at the same level. This involves being on my knees or sitting down next to them. The language I use also has to be very different from traditional coaching, I need to keep the instructions simple, so the young audience I have in front of me can understand what I'm asking them to do.
Biggest challenge:
With children, success is so important, they want that emotional high from doing something well, getting praise from either myself or their parents. They want a buzz from hitting a good shot. Therefore, a challenge I face is creating an environment and lesson that will offer that 'high' as soon as possible whilst trying to challenge each child within that group. If a child is not gaining that confidence or more importantly enjoying the game/challenge that they are playing they will start to lose their overall enjoyment of golf and may, over time want to stop all together. A similar challenge to this is the need for success from parents and maybe more from non-golfing parents. I feel non-golfing parents don't appreciate how difficult golf can be. Which golf professional hasn't heard the cry of 'focus' 'concentrate' from a parent to their child along a driving range?