Putting Technique Explained: Posture, Stroke, Strike And Distance Control
Golf Monthly Top 50 coach Neil Plimmer shares some basic principles that will help you hole more putts and shoot lower scores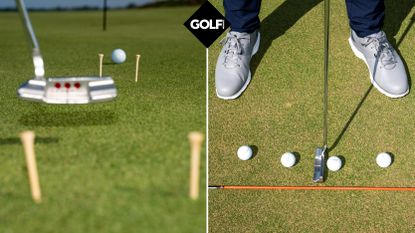 (Image credit: Kenny Smith)
As anyone who plays golf regularly will know, putting is a game within a game. You can strike the ball well all day, mastering the seemingly impossible, but if you can't stop three-putting, you'll walk off disappointed.
But how much time should you devote to your putting technique, and how much to feel? The answer to that question is that both are important but here I'll focus on the putting tips that will groove a more consistent stroke.
Proper posture
One of the worst things you can see is when the putter head wavers and wobbles off line as you take it back. This will kill your confidence in the basic mechanics of the stroke, but the good news is that it's often easily rectified.
Once you have set your spine angle and got yourself into your putting posture, make sure your elbows are connected to your midriff. From there let your arms hang naturally down. It amazes me how often I see amateurs pushing their hands away from them, or pulling them towards them at address.
Fighting gravity in this way is a battle you'll always lose and it is the biggest cause of a wavering clubhead. So why not set up in front of a mirror at home and check that your arms are hanging naturally at address. A simple adjustment here could make all the difference.
Rotate, don't rock
It is one of the phrases you often hear coaches use, 'create momentum by rocking your shoulders back and forth'. For me, however, this thought provokes entirely the wrong move, as your elbows become disconnected from your body.
Instead, the way to think about it is to rotate your rib cage around your spine. Crucially, your arms need to be connected to your body, working together with this rotation.
Get it right and you'll find the big muscles will take more control over the stroke, giving you the reliability and consistency you need.
Engage your chest and back muscles at address, and as long as your elbows are connected to your midriff, it will be the big muscles that dictate the length and speed of the stroke.
Stroke principles
You might think it strange for me to say, but many of the same factors apply between your full swing and your putting stroke. The ball is on the ground and you are side on to your target, so you need to swing around yourself. The two differences are the length and the speed.
It is important therefore that you understand the five impact factors – the angle of the clubface, the swing path, the angle of attack, strike point and speed.
All you need to understand is that the direction the ball goes in when you putt is reliant on the same factors as your main swing. If you are consistently missing putts right it is possible the clubface is open to the target line at impact (just as it could be if you were pushing your drives).
My advice is to learn the five impact laws and then watch out for any trends in your putting - are you missing right or left regularly? - and use this information to get your stroke back on track.
Strike check
To groove a consistent strike, build two gates using tees. Make the first gate just wider than the putter head, the second just wider than the ball and practise swinging the putter through the first gate to hit the ball through the second. Only with a pure strike will you achieve this.
Pace control
I have already talked about the importance of engaging the bigger muscles to control the swing. If you can do this then all you need to do to hit the ball further is make a slightly bigger swing, master it and you'll be far better at lag putting.
I often see players attempting to control the distance they hit the ball on the green through the speed of the stroke, but this will not deliver the best consistency. So engage the big muscles, turn around your spine and let the length of the stroke dictate distance.
Get the Golf Monthly Newsletter
Tips on how to play better, latest equipment reviews, interviews with the biggest names and more.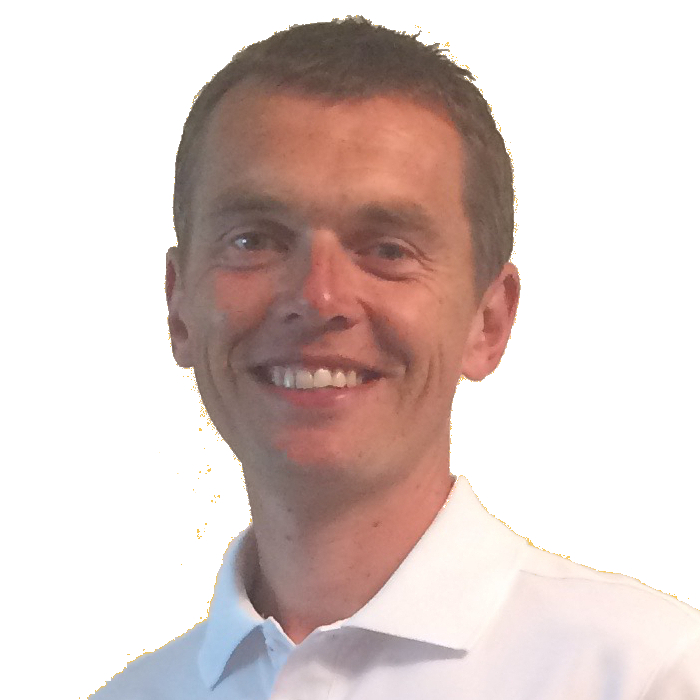 Location: JOLF.com (mobile)
Neil has been a golf professional for over 20 years. He's joint owner of JOLF Ltd, which specialises in providing children and their families with opportunities to play golf, learn and compete in schools and at golf clubs.
Teaching philosophy:
I aim to provide meaningful experiences of golf to children and their families in schools and at golf clubs so they can play independently, enjoy playing together and learn as they play. 'Play' is the heartbeat of the game of golf and drives the experiences that I provide everyone that I share time with, whether it be in a school or on the golf course. My philosophy is constantly changing, developing and adapting as I critically review and reflect on my experiences.
Biggest challenge:
Coaching is easy. Coaching people is the hard bit! Everyone plays and learns in different ways so this has to be respected. I aim to treat each person as an individual and not impose my views of the game, beliefs and values on them. Each person needs to take charge of themselves and their own game and utilise the skills and knowledge to deepen their awareness of their all-round game. I, as a coach, are there to share time on their journey, offering and providing support and advice when required.
Greatest success story:
Starting people off on their golfing journey, especially children and their families, is my mission. Every time this happens, I feel great pride and cannot wait to see and hear how their journey continues.