Tommy Fleetwood Looks Ahead to 146th Open Championship
After a fantastic start to the season, English golfer Tommy Fleetwood looks ahead to the 146th Open Championship.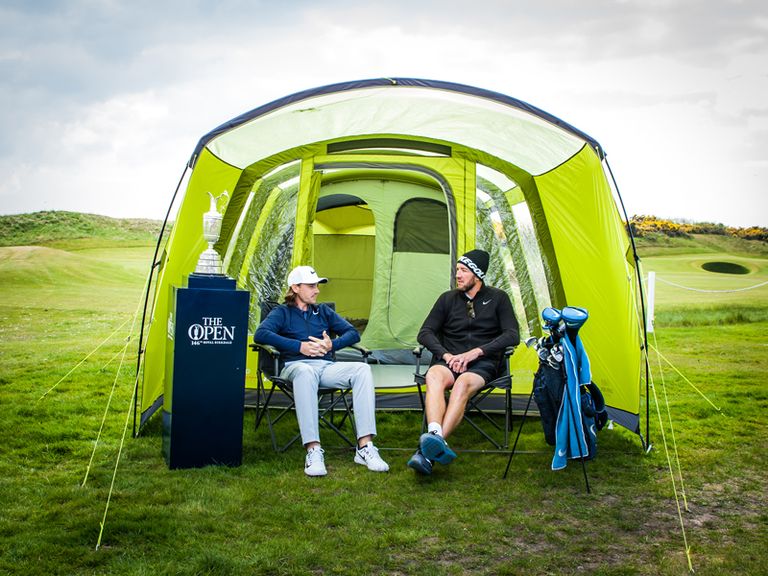 After a fantastic start to the season, Southport's Tommy Fleetwood looks ahead to the 146th Open Championship in his home town at Royal Birkdale.
Tommy Fleetwood Looks Ahead to 146th Open Championship
When Tommy Fleetwood walks out onto the first tee at Royal Birkdale come July 20, his ambitions for The 146th Open Championship will already have been met without even striking a ball.
A Southport golfer born and bred, Fleetwood could even choose to walk from his front door should he so wish, right to a course which he has called home almost since childhood.
Even now, more than two months before the Championship begins, he can still imagine walking out on to the first fairway at The Open, the feeling and excitement to come is already palpable.
Having come so near, yet so far, to being part of the competition the last time The Open was staged at Royal Birkdale in 2008, it's easy to see why he is keen to make up for lost time.
Related: Justin Rose Targets The Open At Royal Birkdale
Back then Fleetwood lost in the final of The Amateur Championship, a win which would have taken him to the promised land, though there's been no such danger this time around with a stunning season so far.
Now with the countdown well and truly underway, January's Abu Dhabi HSBC Golf Championship winner is already letting each moment sink in, determined to make the most of what could be a once-in-a-lifetime opportunity.
"Missing out in 2008 was harsh, I wasn't able to sleep back then knowing it was at Royal Birkdale, so this will be a massive week for the town and for everyone here come July," he said.
"I'm massively excited, it's such a dream. I've got pictures of me there as a little kid with my dad, Pete, just around the fields hitting a ball, so to be here now is probably the ultimate.
Related: Spectacular Stensons wins phenomenal Open Championship
"To win The Open at Birkdale would be the ultimate dream – doing it anywhere is a British golfer's dream, but to win it five minutes from where you grew up, there would be nothing more special than that.
"Royal Birkdale is such a great course and a great venue, the number of golfers who have it in their top courses tells you that, and the town and people around makes it the best week."
Related: Golf Monthly UK&I Top 100 Courses
Fleetwood was speaking at Royal Birkdale in full view of the famous Claret Jug, helping to promote The 146th Open's Camping Village and Youth Weekly Tickets.
The Open Camping Village will allow fans right into the heart of the action, with a quality range of spacious pre-erected tents ready upon arrival for an experience unlike ever before.
Meanwhile, the Youth Weekly Tickets will allow access to eight days at one of the world's greatest sporting events, as well as free camping for under-25s.
That left Fleetwood himself jealous at the opportunity fans can enjoy, hoping the local support can spur him on, as well as producing Southport's latest golfing talent.
"The Open Camping Village is one of the best ideas I've ever heard – one of those things I wish had been there when I was coming to watch," he added.
"It's going to be brilliant, I'd recommend it to anyone because you're right there, and it's a great way for people to be involved through the week.
"You can wake up for the first tee and go to bed after the 18th, all from being close by, so it is really fantastic.