The Ryder Cup media revolution…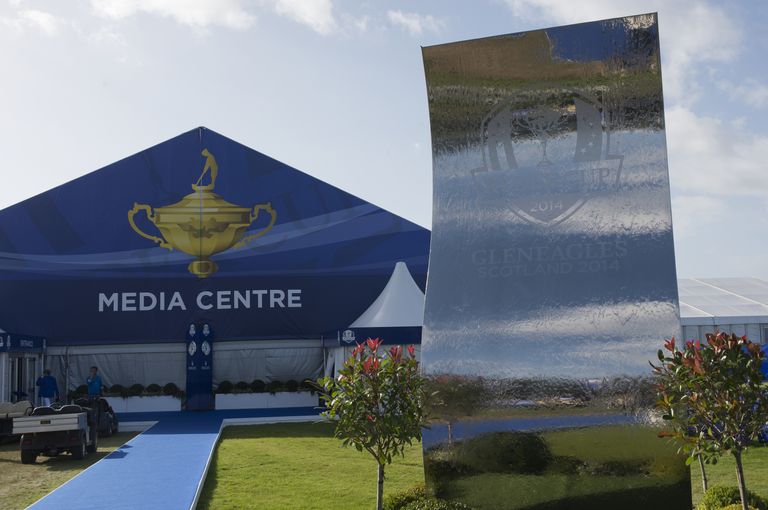 (Image credit: © ROLEX/Phil Shephard-Lewis)
The world of media has been changing apace, and Ryder Cup Europe has been doing everything it can to stay ahead of the game as Jeremy Ellwood discovers...
Earlier today, I sat down with Mark Lichtenhein, Head of TV & New Media for Ryder Cup Europe, to find out just how much the event had grown. It doesn't need me to tell you that the way we receive and digest media has changed enormously over the past decade, but some of the facts and figures he provided us with were quite sobering.
It all comes at a significant price though, which is why the support of strong partners like Rolex is essential for Ryder Cup Europe to be able to keep driving things forwards. Here's the pick of what he told us…
* The event here at Gleneagles this week is twice as big in terms of infrastructure as even Celtic Manor four years ago, and five to 10 times as big when it comes to technology.
* The outdoor wireless network set-up this week is the biggest ever for an outdoor event in the UK – there is more connectivity at Gleneagles this week than in the whole of Perthshire!
* The Ryder Cup 2014 is the biggest outside broadcast ever produced for an outdoor sport in the UK.
* There are 1,000 people working in the broadcast compound this week, and beyond that 1,000 accredited journalists and photographers.
* The Ryder Cup 2014 is being broadcast live to 180 territories around the world via 50 broadcasters.
* The TV compound has a temporary hotel on site in the form of 250 SnoozeBox rooms, so key production staff can sleep on site in case of traffic or other issues
* Work started on the infrastructure on the PGA Centenary course over four years ago, with over 250km of cable now laid out on the course – four years preparation for an event that lasts three days!
* As recently as 2002 there was no broadband connectivity in the Ryder Cup media centre – it was all still dial-up. There is 15Gb of connectivity at Gleneagles this week!