Titleist MB irons review
Titleist MB irons review. A review of the new Titleist muscle back irons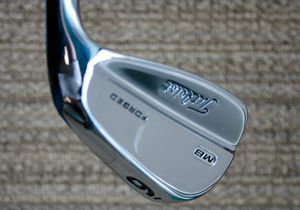 For those who enjoy the feel and control of a blade, these are a must try. Whilst the topline is thin, the head itself provides a generous hitting area. Purists will prefer the simple styling here over the flash on the back of the old ZMs. A great option for solid ball-strikers.
Features a softer topline, rounder profile and narrow sole. A progressive hosel length helps improve launch in long irons and controls flight in the short clubs.
These Titleist muscle-back irons should suited to golfers who feel confident using a bladed set , want a penetrating flight on shots out of the middle and see shot-shaping as a priority.