Wilson Staff D300 Driver Review
We found out if the super-lightweight technology works to increase clubhead speed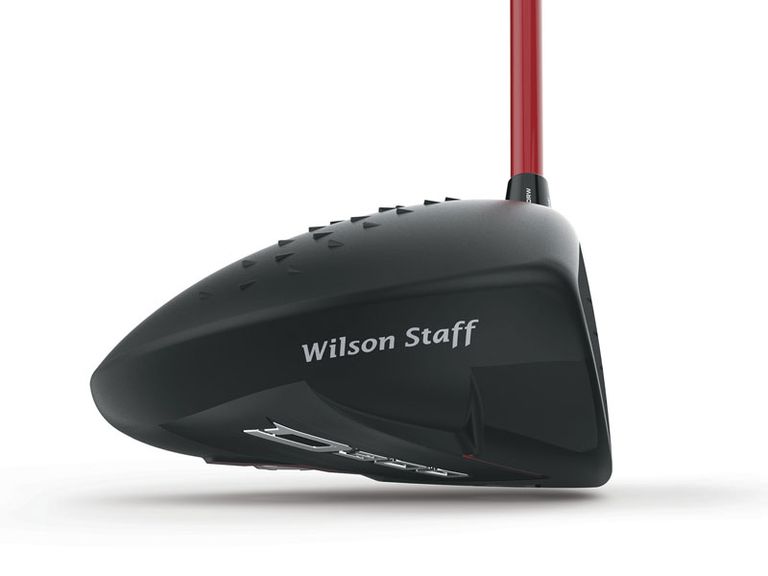 At this price point, the Wilson Staff D300 provides a level of performance to be admired. While it is difficult to pin any increase in swing speed down to the MVGs, golfers in the low-to-mid swing speed category (so 95mph or below) may well experience an increase in speed down to the lighter shaft options.
Reasons to buy
+

Many will see an increase in swing speed from the lightweight feel. Solid and powerful feel at impact with ample forgiveness on mishits
Reasons to avoid
-

Lightweight shaft won't work for everyone. Difficult to detect impact of Micro Vortex Generators on swing speed
By Joel Tadman
Wilson Staff D300 Driver Review - GM Editor Mike Harris reviews the new Wilson D300 driver to see if the new tech and adjustability could benefit your game
Wilson Staff D300 Driver Review
Technology The D300 driver features SuperLight technology, with a new aerodynamic head shape and Micro Vortex Generators on the crown reducing drag, and thus increasing clubhead speed and distance.
Green Means GO! Fast Fit technology permits rapid adjustments without removing the head, with the six-way adjustable hosel offering loft settings from 8°-14° in half-degree increments, and three draw settings. Three adjustable sole weights allow launch angle, ball speed and spin to be fine-tuned, while Right Light Technology's interchangeable weight lets golfers swing faster with no extra effort.
Shafts Matrix Speed Rulz A-Type 44 and 65 graphite shafts come as standard.
How we tested We tested the D300 in the standard nine degrees initially but found lofting down to 8° created a more penetrating ball flight. We averaged around the 265 yard carry mark with 2400 rpm of spin, both very good given the price point. The MVGs are strange to look down on at first but you soon get used to them.
Aimed at The lightweight stock shafts and clubhead along with the drag-reducing crown design are designed to help everyday golfers increase their clubhead speed for more distance without breaking the bank.
GM REVIEW
Looks The D300 driver has a unique appearance at address thanks to the Micro Vortex Generators (MVG). They don't appear to be positioned in a particularly uniform fashion, which is no doubt deliberate but creates a fussy and initially distracting aesthetic. The head shape is very appealing, as is the matte black finish on top, which reduces the visibility of the MVGs to a degree.
Feel/Sound This driver produces a loud, tinny but powerful sound at impact. It actually feels very solid from the sweetspot although there's a slight drop off in this sensation when you don't strike the ball cleanly. Overall it impresses in this area, although the thin grip made clubface control a little trickier to come by than we'd have liked.
Ball Flight Regardless of the loft you choose, the D300 provides a mid-to-high launch angle and spin rate, helping those that perhaps lack the desired ball speed to keep the ball in the air for longer. Better players will likely need to switch to a heavier and stiffer shaft option to bring the ball flight down, but for lower swing speeds the stock offering will provide optimal launch conditions once the loft has been adjusted appropriately.
Forgiveness The draw settings are a good way for slicers to straighten the ball flight, we certainly experience a more left-biased trajectory when they were employed. On some shots there were noticeable drop offs in ball speed and carry distance on very bad hits but on the whole the performance was consistent enough on clubface impacts on around the sweetspot.