High Drama: New European Tour Advert
The European Tour has launched a dramatic new advertising campaign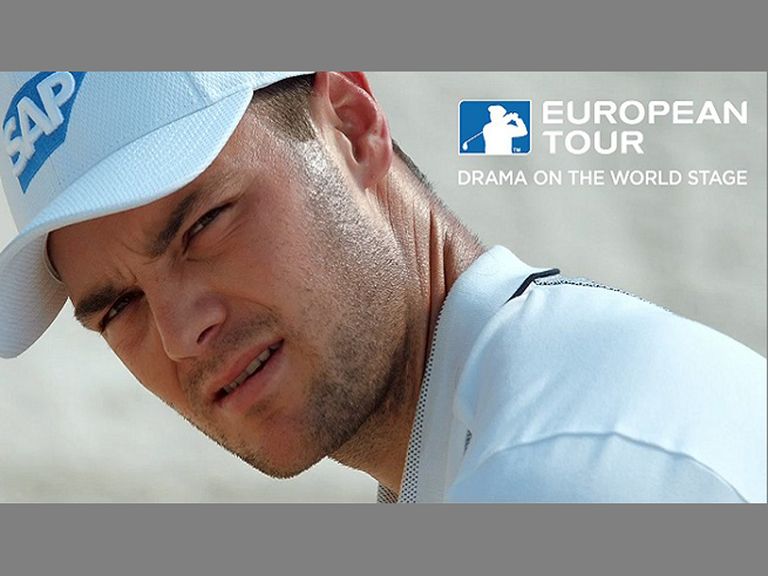 (Image credit: European Tour)
The European Tour has released a striking new advertising campaign titled "Drama on the World Stage."
The European Tour has released a striking new advertising campaign titled "Drama on the World Stage."
Filmed in super slow motion and accompanied by music from Mozart's mesmerising Requiem Mass in D Minor, the advert features two-time Major champion Martin Kaymer playing a bunker shot to the 18th green of the DP Tour World Championship, Dubai.
The shot has all onlookers, commentators, officials and spectators totally captivated. Although Paul McGinley looks terrified!
Those watching on TV are spellbound to the extent that: drinks are spilled, kisses interrupted and cakes ruined by overly aggressive whisking.
The ad cleverly captures the tension and anticipation present at the climax of a golf tournament. The ball is blasted from the sand, lands on the green and rolls out towards the cup as the stirring music approaches a crescendo.
"Making the film was great fun and I was proud to be involved in it," said Martin Kaymer. "It was very cool the way it was done and it was great to be a part of something like that. It's always great to promote The European Tour because we have so much to offer - and it's good that we can show people what a good product we have."
The ad will be shown by Sky Sports in the UK and The Golf Channel in the US. The global campaign will reach through Europe, Asia, Africa and the Middle East. The television ads will be supported by print and online advertising, as well as social media activity.
The campaign is designed to build on the success of the European Tour's "Every shot imaginable" campaign.
"The ability of our players to deliver dramatic sporting moments across the world, and the increasing engagement of our global fan base was the inspiration behind the idea," said Tim Hunt, Marketing Communications Director for the European Tour.
See what you think, here's the advert below:
https://www.youtube.com/watch?v=OLu36A5njcU