PXG Makes 125 Job Cuts As Part Of Retail Restructure
Reports state Parsons Xtreme Golf is to make 125 job cuts as part of restructure of its retail stores and Scottsdale headquarters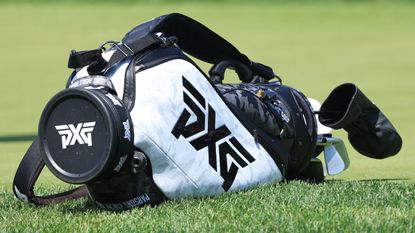 (Image credit: Getty Images)
Golf brand Parsons Xtreme Golf (PXG) is restructuring its retail stores as part of a move that will see around 125 staff being laid off, according to reports.
As first reported by mygolfspy.com (opens in new tab), PXG is switching from seven to five day a week opening at its 21 retail outlets, leading to about 65 people losing their jobs.
Around 60 jobs are also being lost from in and around PXG headquarters in Scottsdale, Arizona, making it around 10 percent of its employees being laid off in total.
A PXG spokesman was quoted by Golfweek (opens in new tab) as saying the company is "rightsizing" itself by making the moves due to the market in golf equipment sales slowing down following a boom during Covid.
PXG came onto the scene 10 years ago with a bold and brash new marketing campaign, and from premium clubs it has branched out into more affordable hardware ranges, apparel and most recently a first line of Xtreme golf balls.
But the market for golf equipment is now hitting something of a downward trend after a boost from an uptake in participation during the pandemic.
John Krzynowek, the co-founder of Golf Datatech, which tracks golf industry sales information, says that sales of golf equipment continue to take a downward turn due to inflation and the threat of a recession.
"January 2023 was a continuation of what we saw in the fourth quarter of 2022, with significant headwinds such as inflation, asset value declines, and the threat of an impending recession impacting woods, irons, putters, bag and shoe sales," said Krzynowek.
PXG launched as a premium-priced hardware brand but the best PXG clubs now include a lower-priced range, highlighted by the 0211 driver, which is arguably the best budget golf driver and up there with some of the very best golf drivers on the market.
Golf Monthly has reached out to PXG for comment.
Paul Higham is a sports journalist with over 20 years of experience in covering most major sporting events for both Sky Sports and BBC Sport. He is currently freelance and covers the golf majors on the BBC Sport website. Highlights over the years include covering that epic Monday finish in the Ryder Cup at Celtic Manor and watching Rory McIlroy produce one of the most dominant Major wins at the 2011 US Open at Congressional. He also writes betting previews and still feels strangely proud of backing Danny Willett when he won the Masters in 2016 - Willett also praised his putting stroke during a media event before the Open at Hoylake. Favourite interviews he's conducted have been with McIlroy, Paul McGinley, Thomas Bjorn, Rickie Fowler and the enigma that is Victor Dubuisson. A big fan of watching any golf from any tour, sadly he spends more time writing about golf than playing these days with two young children, and as a big fair weather golfer claims playing in shorts is worth at least five shots. Being from Liverpool he loves the likes of Hoylake, Birkdale and the stretch of tracks along England's Golf Coast, but would say his favourite courses played are Kingsbarns and Portrush.