Poulter Takes Six-Minute Helicopter Ride To LIV Golf Event
Ian Poulter and Henrik Stenson are playing at home in this week's LIV Golf League event but will still take a helicopter to the course each day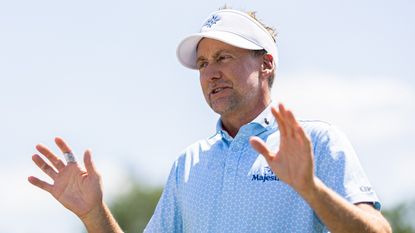 (Image credit: LIV Golf League)
Get the Golf Monthly Newsletter
Thank you for signing up to Golf Monthly. You will receive a verification email shortly.
There was a problem. Please refresh the page and try again.
Ian Poulter and Henrik Stenson are playing a home event this week in Orlando, but they'll still be taking a helicopter commute for the latest LIV Golf League to avoid the traffic in the city.
Stenson and Poulter are playing alongside Lee Westwood and Sam Horsfield in their Majesticks team in the LIV Golf League, and are enjoying all the home comforts that come from playing a tournament so close to where you live.
The team are also looking to make the Orlando area their home base and have been scouting venues to build their own golf course, which could be used as a training base but also for some of the charity work they've been doing in the area with their Little Sticks community-based organisation.
Poulter, a famous sports car enthusiast, told the pre-event news conference that he'd not be taking any of his Ferraris on the commute across Orlando due to the traffic, which can make the around 35-mile journey take over an hour.
"I've left them all at home today," Poulter said of his sports car collection. "I know we live very close but we decided to SpeedBird, who help us fly around, had an option to pop in on a helicopter this morning.
"So we're just kind of doing a site visit around Orlando to see if there's any cool areas where we may be able to build a Sticks Stadium golf course. Took about six minutes door-to-door and made it very easy."
Poulter added they would like use the helicopter every day at the tournament: "It's looking like it, yes. Orlando traffic gets pretty busy at home. More time at home will be great."
The three team captains of the Majesticks were keen to emphasis their charity work and attempts to grow the game of golf, both over their entire careers and also now with their new franchise and Little Sticks initiative.
"Little Sticks is a community-based charity which is going to be on the front of our golf bags. We are very proud to help these children this afternoon," Poulter said ahead of a golf clinic they were holding for disabled children.
"It's something that we are going to be sharing in numerous places wherever we play, and a really cool initiative for us to give back and help out. We all aspire as kids to be golfers, and it's wonderful for us to be able to help these kids learn this great game of golf."
Westwood - We've been growing the game for years
Westwood added that the Little Sticks initiative was just the latest example of himself, Poulter and Stenson all doing their bit to grow the game by bringing more youngsters into golf.
"This Little Sticks initiative is obviously something that's closely linked to our franchise, Majesticks, but there's a lot being said about growing the game and stuff like that, and people thinking about doing that," said Westwood.
"I've been doing that for 25 years. Henrik and Ian pretty much similar. I've had Westwood Academies, two of them in the UK, 20 years ago, and we've all been linked to junior initiatives and having our own tournaments and championships in the UK for me and Ian, and in Sweden for Henrik.
"So this is not a new thing to us, growing the game. You grow the game by trying to get as many young people involved, and there's many ways of doing that."
The "growing the game" claims made by LIV boss Greg Norman have been criticised by some as a little hollow given how the league is run and financed, but Westwood is unhappy that people have forgotten his individual efforts over the years.
"This is nothing new," he added. "We have been doing it for years. I get slightly irritated when people think that, you know, now we've joined LIV and we've got a franchise, this growing the game is a new thing.
"We've been doing it for a quarter of a century. I think people have very short memories sometimes."
Get the Golf Monthly Newsletter
Tips on how to play better, latest equipment reviews, interviews with the biggest names and more.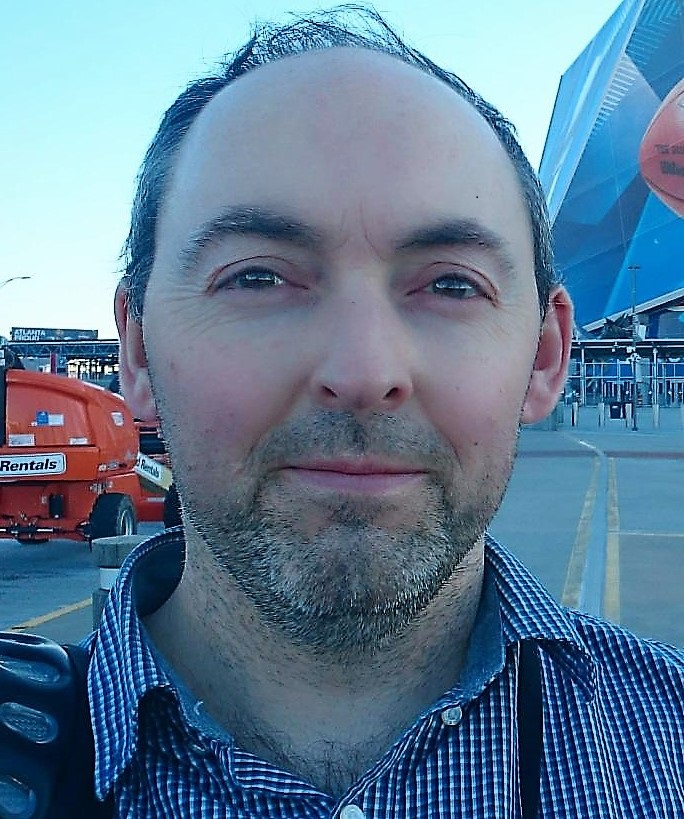 Paul Higham is a sports journalist with over 20 years of experience in covering most major sporting events for both Sky Sports and BBC Sport. He is currently freelance and covers the golf majors on the BBC Sport website. Highlights over the years include covering that epic Monday finish in the Ryder Cup at Celtic Manor and watching Rory McIlroy produce one of the most dominant Major wins at the 2011 US Open at Congressional. He also writes betting previews and still feels strangely proud of backing Danny Willett when he won the Masters in 2016 - Willett also praised his putting stroke during a media event before the Open at Hoylake. Favourite interviews he's conducted have been with McIlroy, Paul McGinley, Thomas Bjorn, Rickie Fowler and the enigma that is Victor Dubuisson. A big fan of watching any golf from any tour, sadly he spends more time writing about golf than playing these days with two young children, and as a big fair weather golfer claims playing in shorts is worth at least five shots. Being from Liverpool he loves the likes of Hoylake, Birkdale and the stretch of tracks along England's Golf Coast, but would say his favourite courses played are Kingsbarns and Portrush.