Disabled British Open won by Duncan Hamilton-Martin
Golf Monthly's editor at large, Bill Elliott, meets a man who we could all learn a thing or two from. Duncan Hamilton-Martin wins the Disabled British Open for the second time in three years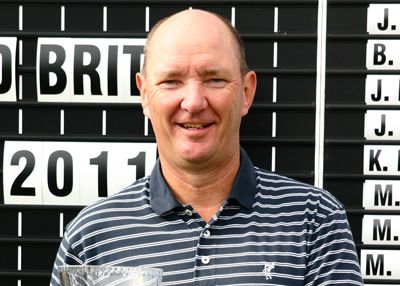 You know what, most of us whinge too much. Often this whinging centres on our golf game and our eternal bad luck on the course.
Well, I know a bloke who could teach us a thing or two about the non-whinging game.
When Duncan Hamilton-Martin quadrupled an opening par 4 at East Sussex National this week he did not collapse in a heap, he did not scream against the fates, he did not curl up in a ball and sulk. No, Hamilton-Martin got on with it.
But then this bloke has been 'getting on with it' for some time now since losing the lower half of a leg.
"I lost the leg below the knee," he said. "It's only a scratch in disabled terms." Something there for us all to ponder.
Despite playing that opening hole like a fool on a particularly bad day, Hamilton-Martin played the next 35 holes of the Disabled British Open in three-under-par to win the title for the second time in three years.
To find out more about the Disabled British Open visit disabledbritishopen.org
Once again the Disabled British Open offered several thousand reasons why the majority of able-bodied golfers need to pull themselves together most of the time. It is a cliche to suggest that watching golfers with all sorts of handicaps play this daft, old game - often to a thrilling level - is a humbling experience but it is only a cliche because it is true.
This was no more apparent this week than when 13-year-old Frankie Jones from Welshpool stepped forward to accept the inaugural junior trophy and then made a speech that had everyone shaking their heads in admiration. Frankie suffers from cerebral palsy by the way.
Meanwhile, Hamilton-Marton who plays off three, says he is thinking of "having a crack" at the Senior Open itself next year. I bet he will too. Me, I'm just aiming to whinge a lot less on the course. I suspect Hamilton-Martin will be more successful in his efforts.
To find out more about the Disabled British Open visit disabledbritishopen.org
Bill has been part of the Golf Monthly woodwork for many years. A very respected Golf Journalist he has attended over 40 Open Championships. Bill was the Observer's golf correspondent. He spent 26 years as a sports writer for Express Newspapers and is a former Magazine Sportswriter of the Year. After 40 years on 'Fleet Street' starting with the Daily Express and finishing on The Observer and Guardian in 2010. Now semi-retired but still Editor at Large of Golf Monthly Magazine and regular broadcaster for BBC and Sky. Author of several golf-related books and a former chairman of the Association of Golf Writers. Experienced after dinner speaker.