Titleist mark U.S. Open domination with unique balls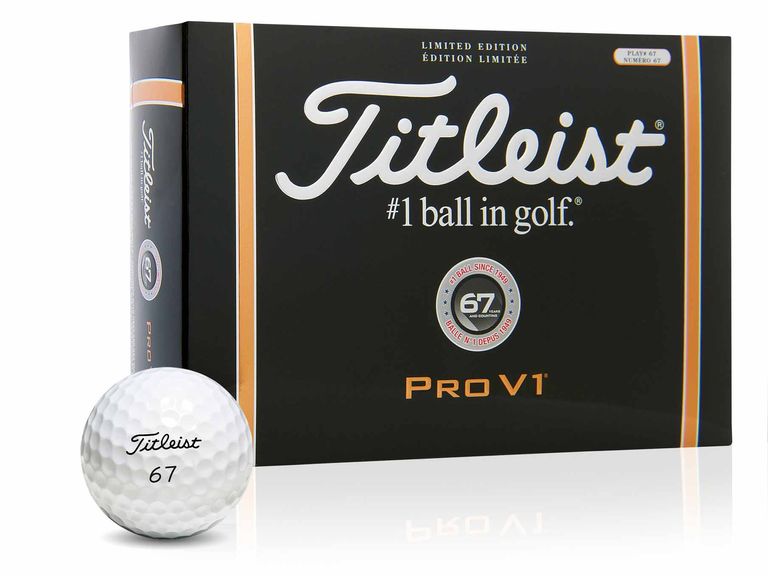 By Joel Tadman
Titleist celebrate long running success story as the 67th consecutive year of being the #1 ball at the U.S. Open with Limited Edition '67' stamped golf balls
Titleist will continue to be the #1 golf ball of choice for the majority of the field at the U.S. Open for 67 consecutive years and counting.
It was 1949 at Medinah Country Club that Titleist first celebrated its position as the #1 ball at the Major Championship; and on 18th June, when the world's best players tee it up for this year's U.S. Open at Chambers Bay Golf Club, it will mark the 67th consecutive year that Titleist golf balls have been trusted by the overwhelming majority of the field.
Since the start of the year, Titleist golf balls have dominated the counts across worldwide professional tours, with over 8,559 players teeing it up with a Pro V1 or Pro V1x golf ball, more than five times the nearest competitor. It mirrors those seen every year across all levels of the game, with golfers of all abilities, from leading amateurs to club professionals, trusting the Titleist premium models.
The count at the U.S. Open continues the overwhelming success of Titleist golf balls at Major Championships, having been the #1 ball of choice at each of the four Majors in 2014. At this first major of 2015, The Masters, Titleist golf balls were not only the overwhelming favourite of the field, but also the choice of the eventual champion, Jordan Spieth.
To celebrate this landmark achievement, Titleist has produced a number of limited edition Pro V1 and Pro V1x golf balls complete with a '67' play number, accompanied by unique anniversary packaging. These limited edition balls are available in selected Titleist accounts across the UK, so contact your local Titleist stockist or visit www.Titleist.co.uk for more information.