2015 Titleist Pro V1 ball review
Watch Paul O'Hagan's thoughts on the latest update to the legendary Titleist Pro V1 franchise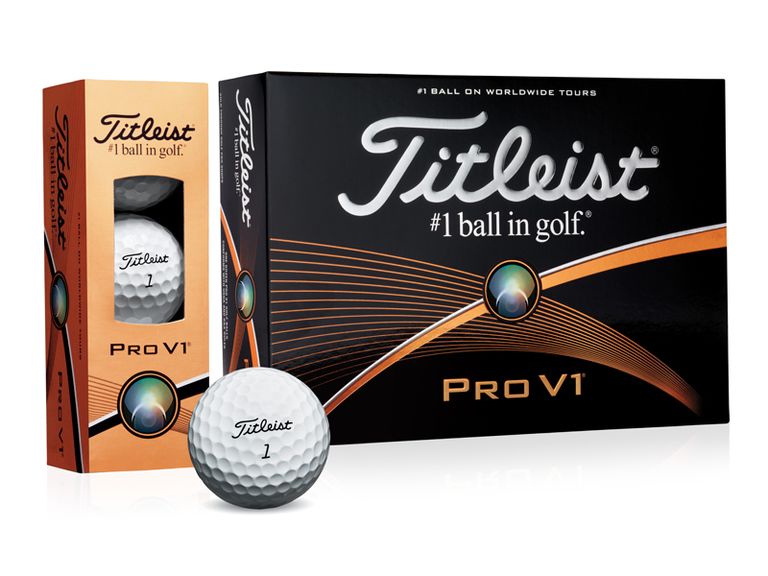 Golf Monthly Technical Editor Paul O'Hagan gives his 2015 Titleist Pro V1 ball review following the launch of the new Pro V1 and Pro V1x models
Above, Golf Monthly Technical Editor Paul O'Hagan gives his 2015 Titleist Pro V1 review following the launch of the new Pro V1 and Pro V1x golf balls.
At a glance:
- A reformulated cover offers a softer feel for better spin control - Available from January 30, the 2015 Titleist Pro V1 and Pro V1x will retail at £51 per dozen
For nearly 15 years the Pro V1 and Pro V1x have dominated the ball market, from tour professionals to amateurs of all skill levels and swing speeds.
With such big boots to fill, it's no surprise the 2015 models have been born from unparalleled research and development, technological advancements, and comprehensive testing.
Related: 2015 Titleist Pro V1 gallery
Indeed, the Titleist golf-ball workforce has more than 20,000 years of combined experience.
The main development for the 2015 Pro V1 models is a brand-new cover that delivers more short-game spin control and softer feel, while still maintaining the distance, consistent flight and lasting durability Pro V1 users have become accustomed to.
The new softer cover formulation features on both the 2015 Pro V1 and Pro V1x, and is created by a chemical reaction that takes place during the casting process.
It differs from rival premium balls as unlike the thermoplastic urethane they use, the Pro V1 utilises a thermoset urethane that doesn't re-melt once set.
On-course test: Titleist Pro V1 and Pro V1x
This affords Titleist engineers more control when looking to hone the desired spin, softness and durability.
Comparatively, the new Pro V1 has a softer feel, slightly more long-game spin and a penetrating trajectory for a shallower angle of descent for more roll.
The Pro V1x offers a slightly firmer feel, lower long-game spin and launches higher with a steeper angle of descent.
"We have more people with more experience designing and making balls, the largest intellectual property portfolio and the most sophisticated manufacturing processes," says Titleist's vice president of golf ball R&A, Bill Morgan.
The 2015 Pro V1 and Pro V1x golf balls are on sale from January 31, 2015.
RRP: £51 per dozen