Sunwise unveil new sunglasses for summer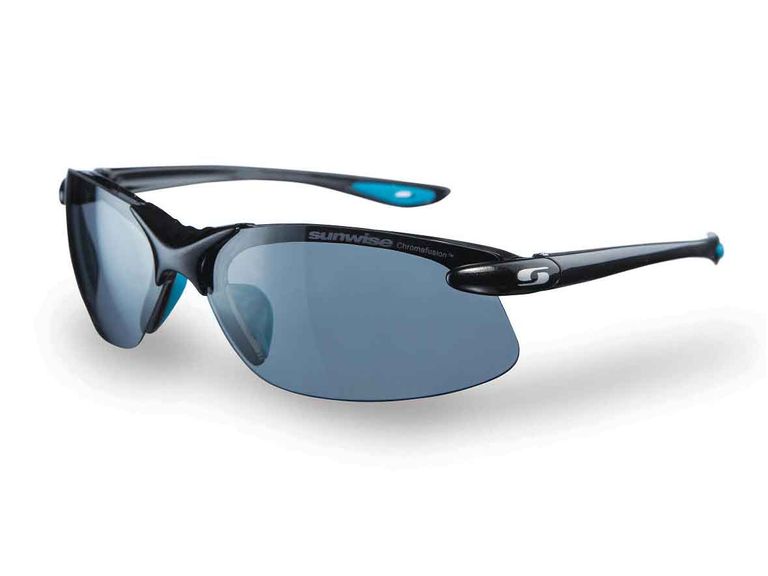 By Joel Tadman
Sunwise have revealed a host of new sunglasses models ready for the summer to protect your eyes from harmful UV rays on the course
British eyewear company Sunwise has launched a new range of sunglasses for golfers.
The company's latest golf line offers bright and bold British designs whilst boasting innovative features new to the eyewear market. 2015 sees Sunwise meeting the needs of golfers with the introduction of retro fashion ranges whilst developing new sports eyewear with the latest in lens technology of the highest quality.
The new Chromafusion 2.0 technology, developed by Sunwise in response to demand for a more efficient photochromic lens system, offers effective eyewear protection against low to high sun glare with perfect Sunwise optical clarity.
Chromafusion 2.0 features on the new Waterloo Blue and Waterloo Chrome models (above, RRP £69.99), and it also features as the new lens for the highly popular Wellington White (below) and Wellington Black models (RRP £79.99). This lens is light-reacting, which makes it ideal for early-morning or dusk rounds as well as golf played in full daylight, without the need to change lenses.
Chromafusion 2.0 features panoramic lenses, which include colour balance in all viewing conditions with light control for use all year round. The innovative 2.0 advanced anti-fog technology eliminates the need to cut holes into the lenses whilst their water-resistance means that these lenses can perform in even the most demanding wet weather conditions.
The new Shipley Yellow and Shipley Green golf sunglasses (above, RRP £38.99) have interchangeable polycarbonate gradient lenses, offering high optical clarity levels out on the golf course. Sunwise have also introduced a unique polarised, impact resistant lens system within the Polafusion range.