Pub Golf: A Definitive Rule Guide
We take you through our definitive pub golf rule guide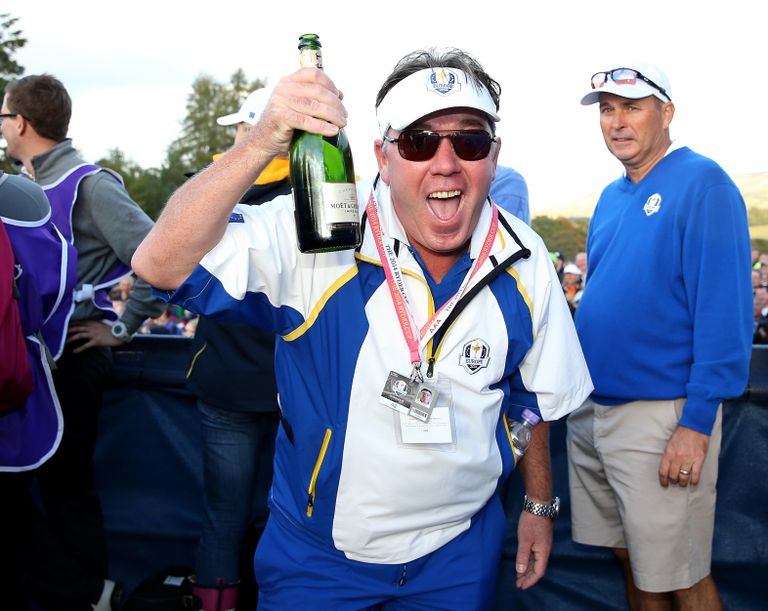 (Image credit: Getty Images)
We take you through our definitive pub golf rule guide; make sure you don't go for the hole in ones too early or you're bound to end with an NR…By Alex Clewett
Pub Golf is taking the world by storm: unsurprising considering its perfect format for pub crawls in large groups, reliance on easily achievable fancy dress and its numerous variations.
However, there comes a point with any new sport where a universally accepted set of rules must be introduced, so here Golf Monthly step up where the R&A dare not go, to define the dos and do nots for this popular drinking game.
Setting the Par
Pars between 3 and 5 are a bit easy if you're only playing 9 'holes' but they're necessary when attempting to visit 18 pubs or bars on one night. Going for the full monty of 18 should always be prioritised if possible: save the nightclub entry for another night. Hence, a par of 72 is perfect for a full day of drinking – shots should only be consumed as a penalty for rules infringements. Also don't go for the hole in ones too early: you're bound to end with an NR…
Penalties
One fun penalty that can be introduced is the 'water hazard', with certain bars or pubs designated as toilet-free zones: if you can't handle the wait, you'll have to pay the penalty of one stroke in the form of a shot. In addition, drink spills, falling over and vomiting (or 'chundering' if you're a student) should all have appropriate penalties, possibly +1, +2 and +3 respectively.
The Drinks
Obviously this is up to you, but we suggest that as no golf hole is the same, a different drink should be consumed for each hole. This means a different brand of lager or beer and different spirits with different mixers, as well as a different penalty for each infringement.
Outfits
Should be as gawdy as possible. Delve into the depths of your wardrobe (or your dad's) for that old argyle jumper, that hideously coloured polo you haven't worn in years and tuck your brightest chinos into the longest pair of socks you own. A Payne Stewart-style flatcap is also perfect if you own one, but any old golf cap or visor will also do the trick. In our opinion however, golf shoes are a step too far, especially if you've just come off the course after a wet monthly medal.
Scorecard Example
| | | | | |
| --- | --- | --- | --- | --- |
| Hole | Drink | Par | Score | Penalties |
| 1 | Foster's | 4 | | |
| 2 | Carlsberg | 4 | | |
| 3 | Guinness | 5 | | Water Hazard |
| 4 | Vodka & Coke | 3 | | |
| 5 | Stella Artois | 4 | | |
| 6 | Gin & Tonic | 3 | | Water Hazard |
| 7 | Tuborg | 4 | | |
| 8 | Heineken | 4 | | |
| 9 | Half Bottle of White Wine | 5 | | Water Hazard |
| 10 | Malibu & Coke | 3 | | |
| 11 | Amstel | 4 | | |
| 12 | Carling | 4 | | Water Hazard |
| 13 | Strongbow | 4 | | |
| 14 | Scrumpy | 5 | | |
| 15 | Magner's | 4 | | Water Hazard |
| 16 | Whisky & Coke | 3 | | |
| 17 | Real Ale | 4 | | |
| 18 | Half Bottle of Red Wine | 5 | | Water Hazard |
| Total | | 72 | | |
Evidently, pub golf will always be a messy night so we always suggest having a sober friend or two to caddy for you towards the end of the night, but you might just have to fend for yourself…
Betting experts, writers and video producers. Couple of guys in our early 20's looking to bring the sport that we love into a new era.'