Gimmes in golf: should they be allowed in any form of the game?
Would it be simpler if every putt had to be holed so there was not a potential source of confusion or ill-feeling?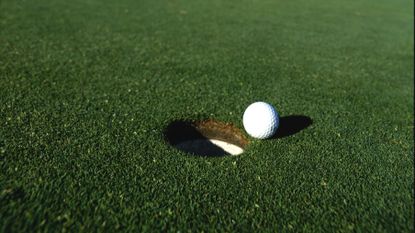 (Image credit: Getty Images)
Get the Golf Monthly Newsletter
Thank you for signing up to Golf Monthly. You will receive a verification email shortly.
There was a problem. Please refresh the page and try again.
Gimmes in golf: should they be allowed?
Gimmes are a weird thing, even the name of them is weird. A gimme is something you give to someone, not something you request. So they should be called giyyas if anything, not gimmes.
A gimme is a shot conceded by an opponent in matchplay. It is a concession that the opponent will hole the next shot, a recognition that it is a given that the player will hole the next shot, so one shot is added to the score with no need to actually play the shot.
An advantage of gimmes is that they speed up the pace of play if players are not being made to knock in those short putts all the time. They are also viewed of acts of good sportsmanship.
However they can give rise to unnecessary confusion and claims of bad sportsmanship. One of the infamous cases came in the 2015 Solheim Cup when, in a fourball match, Alison Lee picked her ball up thinking the European pair had conceded her putt as the European pair were waling away from the green as if to go to the next tee. The Europeans pointed out that had not said they had conceded the putt, and so the Americans lost the hole.
An admittedly less celebrated occasion came in one of my society knockout matches. My putt finished two inches wide of the hole. My grumpy opponent, standing behind me, muttered something to me I could not make out. I presumed he was giving me a gimme. Not wishing to insult him by putting out, I picked my ball up. On the next tee he asked if I had putted. I said no. "Oh, so I win the hole then," he replied.
Another confusion relating to gimmes is when they can be conceded, as they should only be used in matchplay. But how many of us have seem gimmes given in society or charity golf days, when you are playing not against one opponent but the whole field? Gimmes are not allowed in such competitions, but many players are either ignorant of this or just simply ignore this rule. This means, in effect, that different groups in the same competition are playing by different rules. That is not fair.
Personally I would not want to see gimmes outlawed. But there are good reasons why doing so would certainly simplify matters.
Get the Golf Monthly Newsletter
Tips on how to play better, latest equipment reviews, interviews with the biggest names and more.
Contributing Writer Golf courses and travel are Roderick's particular interests and he was contributing editor for the first few years of the Golf Monthly Travel Supplement. He writes travel articles and general features for the magazine, travel supplement and website. He also compiles the magazine's crossword. He is a member of Trevose Golf & Country Club and has played golf in around two dozen countries. Cricket is his other main sporting love. He is the author of five books, four of which are still in print: The Novel Life of PG Wodehouse; The Don: Beyond Boundaries; Wally Hammond: Gentleman & Player and England's Greatest Post-War All Rounder.