Gimmes in golf - should they be allowed in any form of the game?
Would it be simpler if every putt had to be holed so there were no gimmes in golf?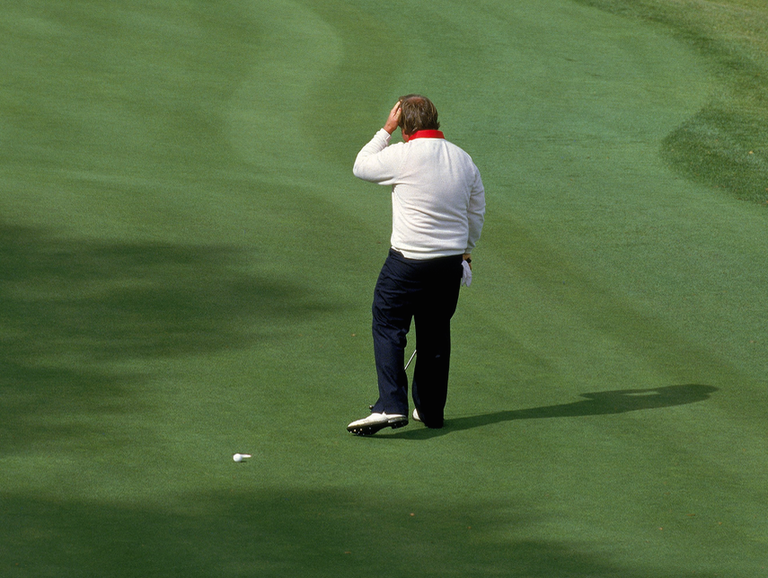 Would it perhaps be better if you had to hole every putt in matchplay just as you do in strokeplay, so there were no gimmes in golf?
As the 'Miracle at Medinah' drew towards its dramatic and unlikely conclusion, Tiger Woods' concession to Francesco Molinari in the 2012 Ryder Cup sparked much comment, with words like sportsmanship bandied about in reference to conceded missable putts, as Molinari's clearly was.
But if everyone is eager not to lose, why would anyone ever concede a missable putt when they still have a chance to win or at least tie?
One of the problems with gimmes in golf is that everyone's perception of what constitutes a missable putt differs. We've all played friendlies with someone whose 'gimme range' extends to laughable proportions.
Yet we're all only too aware how nerve-wracking even 18in putts can be when the pressure's really on.
We've all been given putts that we, quite frankly, didn't fancy, and we've all resented being asked to hole others, either as a result of indignation blurring our judgement, or a deep-down awareness that it isn't really a gimme, and could make us look a tad foolish.
Let's go back to the 1969 Ryder Cup at Royal Birkdale, where Jack Nicklaus made probably the most famous concession of all to Tony Jacklin.
With Jacklin facing a two and a half-footer on the final green of the final match to tie the Cup, Nicklaus famously picked up Jacko's marker, saying, "I don't think you'd miss, but in the circumstances, I'd never give you the opportunity."
What were those circumstances? Well, in Jacklin, Nicklaus could perhaps see someone with the ability to really drive the game forwards in Britain which he perceived to be a good thing, and he didn't want to see that nipped in the bud by the trauma of a match-losing putt with the full weight of GB&I's hopes resting on young Jacklin's shoulders.
Or it could simply have been a spontaneous act of sportsmanship after an epic encounter.
Fast-forward 16 years to The Brabazon Course at The Belfry, where Craig Stadler famously missed a tiddler half the length of Jacklin's to gift Sandy Lyle and Bernhard Langer an unexpected half and help turn the momentum Europe's way.
The 15-inch putt would have been given almost every time in club matchplay encounters - the length most club golfers would feel righteous indignation about were it not to be conceded.
And yet, and yet… the 1982 Masters champion, no less, somehow contrived to miss.
Was he rankled at being made to putt out; did he perhaps not give it his full attention? Either way, an apparently unmissable putt remained above ground.
All of which leads to the question, wouldn't matchplay be a lot simpler if every putt had to be holed, just as in strokeplay.
Maybe, but you'd then lose that extra psychological element that makes matchplay so fascinating. The kind of mind games where three-footers for halves are generously conceded early on lulling opponents into a false sense of security.
Then, when things really matter, a two-footer isn't conceded two holes from home, triggering a confused and even resentful response that often manifests itself in an edgy and uncertain stroke.
If you had to hole every putt, you would deprive matchplay of that intriguing mind-games element you just don't get in strokeplay.
Conversely, you'd instantly eliminate the resentment that sometimes accompanies the awarding or otherwise of gimmes, and nowhere is that resentment more keenly felt than in the player who has just missed what he felt should have been a gimme… which is kind of ironic, isn't it?
It's almost as though it has become socially unacceptable to make someone hole the kind of putt we all like to think we never miss.
But misplaced sympathy is rarely a useful ally in the quest for victory, and deep down, most of us do want to win.