4 Things You Can Learn From Watching Rickie Fowler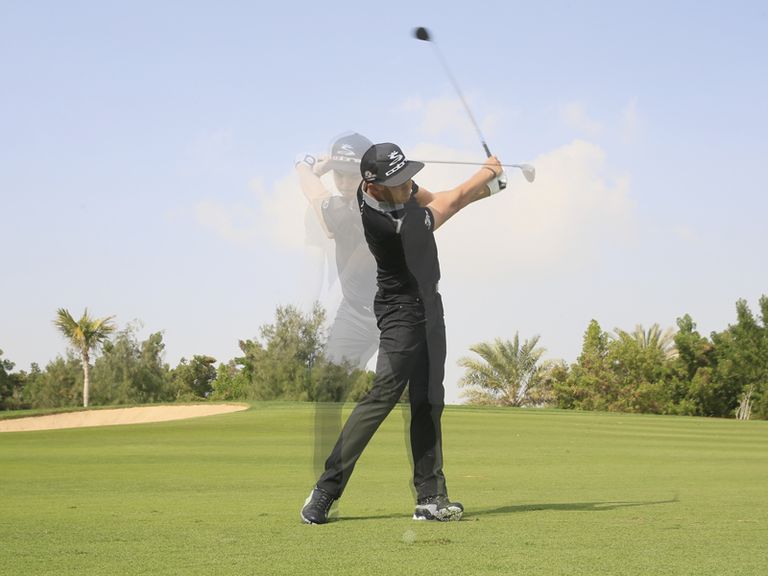 By Neil Tappin
Rickie Fowler is one of the most consistent ball-strikers in world golf. In this exclusive article, we take a look at 4 things you can learn from watching Rickie Fowler
Rickie Fowler's ball striking marks him out as a major winner of the future. In this exclusive feature, we take a look at the 4 things you can learn from watching Rickie Fowler - from his posture to the mechanics of his swing, these simple pointers could help you swing the club better this year!
1 Posture
Firstly, notice how athletic his posture is at address. His weight is on the balls of his feet and he's ready to make a dynamic, powerful movement. It is as if he is a goalkeeper about to face a penalty – there is nothing static or tense about the way Rickie Fowler stands to the ball. Also notice how his hands hang straight down from his shoulders at address (they are not pushed out in front of him), this makes it much more likely for you to swing the club on the correct plane. Watch Lee Westwood Tips on Posture
VIDEO: Here is a series of slow motion swing sequences of Rickie Fowler - this will certainly help highlight the 4 things you can learn from watching Rickie Fowler
2 Spine Angle through impact
The next element to concentrate on is how he retains his height from address through to impact. His head does not lift or dip at all. This is a feature all great ball strikers have in common… Think about it, if you want to strike a golf ball cleanly every time you don't want any unnecessary movements. Lifting or dipping your head requires a compensatory move. If you are having problems with your ball striking, simply think about retaining your height from address to impact. It's a great visual to have and if you get it right you'll cover the ball beautifully through impact.
3 Leg action
Notice how, from address until half way through the downswing, Rickie retains the distance between his thighs. This is a very athletic move because he is still transferring his weight properly (see point 4) and rotating his body. However, his legs are providing a solid, stable platform for the swing and crucially, his lower body is beautifully resisting the rotation of the upper body. So at the top of the backswing his upper body has rotated past 90˚ whilst his lower body is only at 45˚. The difference between these angles is what creates energy in the downswing - this is a great example of resistance in the golf swing. He is like a coiled spring, ready to unwind through the ball. A great test to determine how efficient your body rotation is, is to swing to the top and hold it. Is this an easy position to retain or are you out of breath almost within seconds. If it is the former, a lack of lower body resistance might be costing you crucial power! Read our power tips for golf article - this has everything you need to know.
4 Finish position
It was Rory McIlroy's Coach, Michael Bannon, who told us that he often teaches the golf swing from the finish position backwards (watch the video here). Your finish says a lot about the way you swing the club. In the ideal position, your weight is almost entirely on your left side, your chest is facing the target and you are balanced. If you have problems with hitting shots fat or thin, or you suffer with a slice, it might be because you are not moving your weight effectively. The simple rule is that in the backswing it shifts a little onto your back foot before moving towards the target during the downswing. If this is a problem in your game, think about finding and holding a textbook finish position like Rickie Fowler does here, it should certainly help with what comes before it.