Is This The Perfect Vehicle For Golf?
Michael Weston gets behind the wheel of a new electric truck during a road trip in America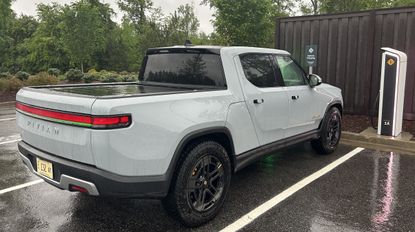 (Image credit: Future)
Get the Golf Monthly Newsletter
Thank you for signing up to Golf Monthly. You will receive a verification email shortly.
There was a problem. Please refresh the page and try again.
When I land in Atlanta ahead of this year's Masters, there's only one thing on my mind – and it's not the golf. Tell a lie, it kind of is, only at this precise moment in time, sitting on the tarmac at Hartsfield–Jackson Atlanta International, I'm thinking more about the vehicle I'm about to collect.
I've managed to acquire a truck – not just any old pick-up (there are plenty of those in the US), but an electric one. I don't think I've seen anything quite so aesthetically pleasing since I bought my shiny new Titleist T200 irons. I'm now the owner of a Rivian R1T, at least for seven days.
Unless you live in America or Canada, you won't have seen one of these on the road. Rivian is the brainchild of American entrepreneur, RJ Scaringe, an engineer and car enthusiast who founded the company nearly 15 years ago to accelerate the shift to carbon neutrality.
In truth, I could have found my way to Augusta in something a quarter of the size, but combining the first men's Major of the year with some golf is going to be an adventure – and, as Rivian says, the R1T is built just for that.
First stop, then, the golf club. My attempts to secure a round at Atlanta Athletic Club (do you not know what truck I drive?) are unsuccessful. However, I (the truck) still get the recognition I (the truck) deserve at Stone Mountain, where a couple of golfers stroll over to take a look inside my trunk.
The R1T's Gear Tunnel (11.7 cu ft) has a rubber lining that helps keep your stuff from sliding around—snowboards and boots, strollers, surfboards. Two outlets inside (110V AC and 12V DC) provide power for your tech and accessories like the Camp Kitchen. pic.twitter.com/yHyFLsstOEMarch 24, 2022
See more
I also show them the Gear Tunnel (20.7" in height by 64" width by 18.4" in length), and it's almost too much for them: an actual tunnel in the center of the vehicle with a rubber lining that prevents equipment such as golf clubs from sliding around.
There are two power outlets, too, perfect for charging all those golf gadgets on the go, not to mention an air compressor house hook up in the bed (rear trunk) to clean off the bottom of your spikes and/or dirty trolley. For those of us who like to keep our vehicle spotless – and let's face it, golf gear can get pretty grubby – this is a brilliant feature.
It's time to take the Interstate 20 eastbound to Augusta. I'm not someone who copes well with tech that's too complicated. Sat Nav systems are a particular bugbear, but everything about the R1T is incredibly intuitive. It's hard to take a wrong turn, even for this Englishman who's used to driving on the left-hand side of the road.
My only concern is the electric charging, which, as a diesel owner, is not something I'm used to. I need not have worried. I pull into one of Rivian's fast charging sites not far from Augusta National and discover that not only is it remarkably easy to charge up, but doing so provides a wonderful opportunity to chat with your fellow Rivian adventurers. Mine are loaded with cheese and ham sandwiches and Masters merchandise, and have come straight from down the road.
The Masters shop is where I'm headed to next (via the media center, obviously – I do have work to do), and after loading up on lots of stuff I don't need, I pack my trunk safe in the knowledge that my R1T is protected by the Gear Guard system, which automatically records safety video using five of the truck's 11 (Eleven) external cameras. No one is taking my Titleist irons and newly-bought Masters chair, whisky glasses and cashmere sweater. No one.
On leaving the car park I'm stopped by a police officer. For a moment I'm worried that I may have been caught running on the grounds – you can't do that at Augusta National – but this gentleman wants to have a look at my truck, and he actually holds back a line of traffic to do so, before waving me on with a very enthusiastic thumbs up.
I don't like having to hand my key fob back, but when I return to the States on my next adventure – maybe some golf in the Rockies – I hope to reacquaint myself with the automobile industry's (Rivian's) finest ever invention, the Gear Tunnel.
Get the Golf Monthly Newsletter
Tips on how to play better, latest equipment reviews, interviews with the biggest names and more.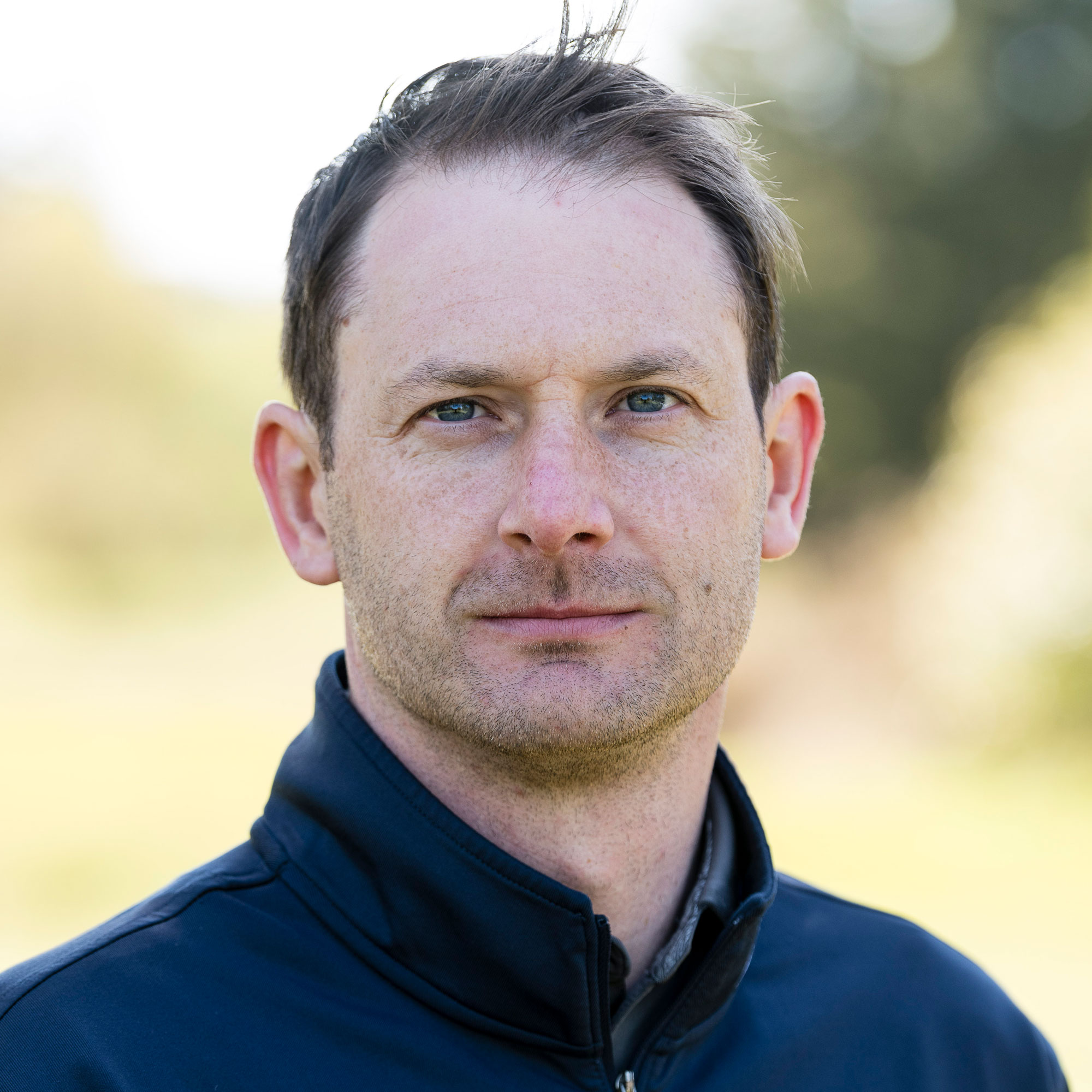 Michael has been with Golf Monthly since 2008. As a multimedia journalist, he has also worked for The Football Association, where he created content to support the men's European Championships, The FA Cup, London 2012, and FA Women's Super League. As content editor at Foremost Golf, Michael worked closely with golf's biggest equipment manufacturers, and has developed an in-depth knowledge of this side of the industry. He's now a regular contributor, covering instruction, equipment and feature content. Michael has interviewed many of the game's biggest stars, including six world number ones, and has attended and reported on many Major Championships and Ryder Cups. He's a member of Formby Golf Club.