Golf Blog: Very Silly Season
Nicholas Gamble writes in the golf blog about his frustration at the start of the PGA Tour season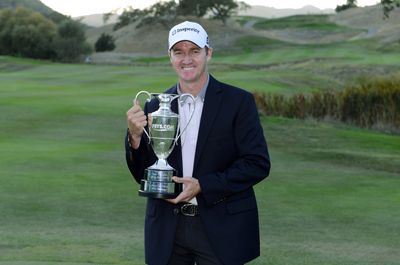 Golf Blog: Very Silly Season
The ludicrously early start to the PGA season, just weeks after the last season officially ended, is still bemusing to me.
The game has suffered for it too.
The first two tournaments of the new PGA tour season are missable to say the least.
Even for a golf nut like me, who will watch almost anything golf related, I am not fussed about them. With five players in the top 30 in the world in total in both fields, I think many will agree.
In comparison, the 'silly season' tournaments are bringing in the best of the best.
Tiger's Northwestern Mutual World Challenge is comprised of an 18 man field, 16 of whom are in the world's Top 30, with two yet to be named.
Imagine if Wayne Rooney missed the star of the premiership season, then turned out for a televised star studded five a side game.
Effectively, that is what is going to happen with most of the big names that comprise Tiger's field.
To be fair to it, it is only a half silly event. Those competing do get world ranking points. But they also get guaranteed money and no cut.
Now, I can understand why the PGA wants to bring the new season round as soon as possible.
Keeping the tour in the minds of the sporting public and continuing TV rights and all the business that goes with it is important.
But, it might benefit even more if it held off for longer than a couple of weeks.
Before this almost continual season, the PGA tour never came into direct competition with an event like this, and now that it has, it is definitely on the losing end.
Let the big stars rest and play their big money exhibitions, then start the season with the full complement of talent and make more of the early tournaments ones to watch.
Nick was a freelance writer for Golf Monthly from 2012 to 2014.