Golf Blog: Tiger vs The Rules
Lewis Pacelli talks in this golf blog about yet another Rules incident for Tiger Woods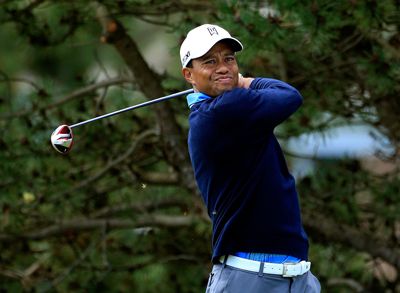 Golf Blog: Tiger vs The Rules A horrendous drive that has found the thick rough. A sultry walk to find the ball amongst leaves and debris.
And then as you attempt to shift all the fragments away from your brand new Titleist Pro V, you accidentally move your ball.
We've all been there and we cannot deny how obvious it is when its been done.
So how on earth Tiger Woods can categorically state he had no idea that his ball moved at the BMW Championship is completely and utterly beyond me. (Watch the video below)
As much as I adore the golfing ability of the world number one, things like this tarnish his reputation and do not help change the already divided public opinion.
His two-shot penalty was deserved and I am over the moon the authorities clamped down on him, just as the rules state.
Although, what I don't understand is why officials do not start getting harsh on the two aspects of the game that frustrate every fan - ridiculous vocal abuse and slow play.
Firstly, slow play is something that never seems to get any recognition when there are big names involved.
The Deutsche Bank Championship was incredulously slow and painful at times.
I think it something the golfing hierarchy should show some tough love and penalize certain individuals who keep taking forever.
I won't name names.
Secondly, fans are getting more and more outrageous and should start getting thrown out for foolish behaviour.
The idiot that shouted 'Go Tiger' whilst Sergio Garcia was in the middle of his downswing was disgusting and that man should have been dragged off the premises and never be allowed to watch golf again.
As I wrote in a previous column, shouts of the random vegetable 'Rutabaga' are a common occurrence and I will never comprehend the thrill these morons get from doing it.
Tiger received deserved punishment for his error last week, so why shouldn't others for behaviour just as bad?
Lewis Pacelli writes for Down the 18th "Golf Betting and Opinions from a young perspective" (opens in new tab)
Lewis was a freelance writer for Golf Monthly in 2013.