Give To The Golf Foundation: Bill Elliott Golf Blog
Bill Elliott's golf blog from the June 2013 Issue of Golf Monthly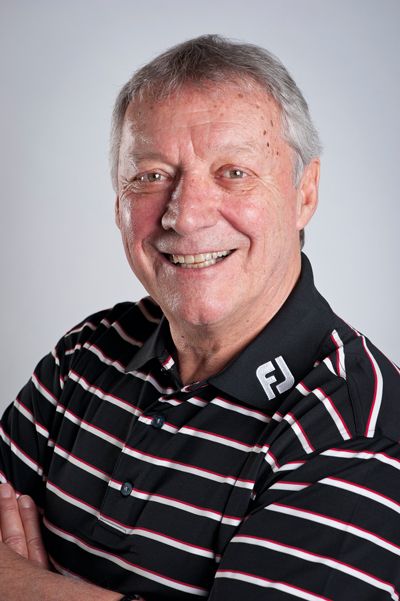 Bill Elliott golf blog
Good news, chums. I've found an alternative to the ubiquitous bacon sandwich served up before a morning round. Ladies and gentlemen, I give you the bacon and fried egg bap as offered at The Berkshire Club near Ascot. And a splendid thing it is too.
I was at The Berkshire to take part in the annual Association of Golf Writers versus the Golf Foundation match, a high-octane affair offering up the very best of matchplay golf. If you believe that, then you'll believe anything.
It is, however, a vaguely competitive day and one that we lost this year by a single, irritating point. As I and my partner lost our match rather lamely, I blame us. I could point out that one of our opponents, Ian, played out of his skin - which he did - but then I'd also need to point out that, actually, he didn't need to have done as we were pathetic. Especially me.
Still, it was good to get out in the fresh air again and to reacquaint myself with The Berkshire. If you don't know already, there are two courses here, the Red and the Blue, and they are equally good. They were designed by Herbert Fowler, who first tested his architectural skills on Walton Heath. Not a bad start, in my opinion.
This was my second round of the year and I have yet to hit a decent shot. My first, at West Hill in Surrey, was rather affected by the teeming rain that all but drowned me. This, combined with a wind cold enough to pretty much instantly chill a bottle of good stuff, made me wonder why I bother getting out of bed on any day when the sun doesn't shine.
I thought this again as I hacked my disconsolate way around The Berkshire. Considering the weather over the past several months, the course was in terrific order, the greens true and even the inevitable squelchy bits of fairway weren't too bad. For once, it didn't rain until after we had played, so we managed to stay dry.
Well, I say we stayed dry. All of us except one of my opponents Ben who, having played a decent shot, stepped back to admire his expertise and was immediately impaled by an errant sprinkler system that ignited to drench him and send his spectacles almost as far as his drive. It was hard not to laugh, so I did.
"If more clubs levied each member just £2 a year as a donation, the problem would be largely solved"
That, however, was about the only bright spot for me, during a round that made me suspect the vague improvement in my game last year may have been an illusion. And Rory McIlroy thinks he's got occasional problems.
Still, it all led to a terrific lunch. This is always the case at The Berkshire, so no surprise there. What was surprising was the revelation by Charles Harrison, Golf Foundation chairman, that it has a bit of a cash problem at present. Although charities always have some sort of money difficulty, this one is more serious than most. It's all a bit complicated, but here's the gist: funding from Sport England is down just shy of £300,000 because someone has decided that money should not be spent on anyone under 14 years of age. As a lot of the admirable work carried out by the Golf Foundation to enthuse kids about crusty, old golf naturally targets this younger age group, there is a big hiccup.
For now, it's determined to carry on taking the game to schools and the under-14s and to link kids in all areas, urban and otherwise, to both the game and to local clubs. This offers a win-win situation for everyone, but to do it, the Foundation is having to raid its cash reserves. This, obviously, is a finite resource...which is where you come in.
In 2011, golf clubs donated £65,211 to it. Last year, this dropped to £41,560. There are many reasons for this, not least the present harsh economic climate, but while some clubs continue to enthusiastically support the Foundation, they remain in a minority.
Yet if more clubs levied each member just £2 a year as a donation, the problem would be largely solved. If you read this, and you're a club member, then please do us all a favour and check if your place is doing the decent thing. We all owe it to the next generation of players and, yes, members.
I've known the men and women at the Foundation for many years now, and I can assure you that no one there lives high off anyone's hog. They're all dedicated and passionate about what they do, and they now need your help. Please consider giving it.
Bill Elliott is Golf Monthly's editor at large
Bill has been part of the Golf Monthly woodwork for many years. A very respected Golf Journalist he has attended over 40 Open Championships. Bill was the Observer's golf correspondent. He spent 26 years as a sports writer for Express Newspapers and is a former Magazine Sportswriter of the Year. After 40 years on 'Fleet Street' starting with the Daily Express and finishing on The Observer and Guardian in 2010. Now semi-retired but still Editor at Large of Golf Monthly Magazine and regular broadcaster for BBC and Sky. Author of several golf-related books and a former chairman of the Association of Golf Writers. Experienced after dinner speaker.